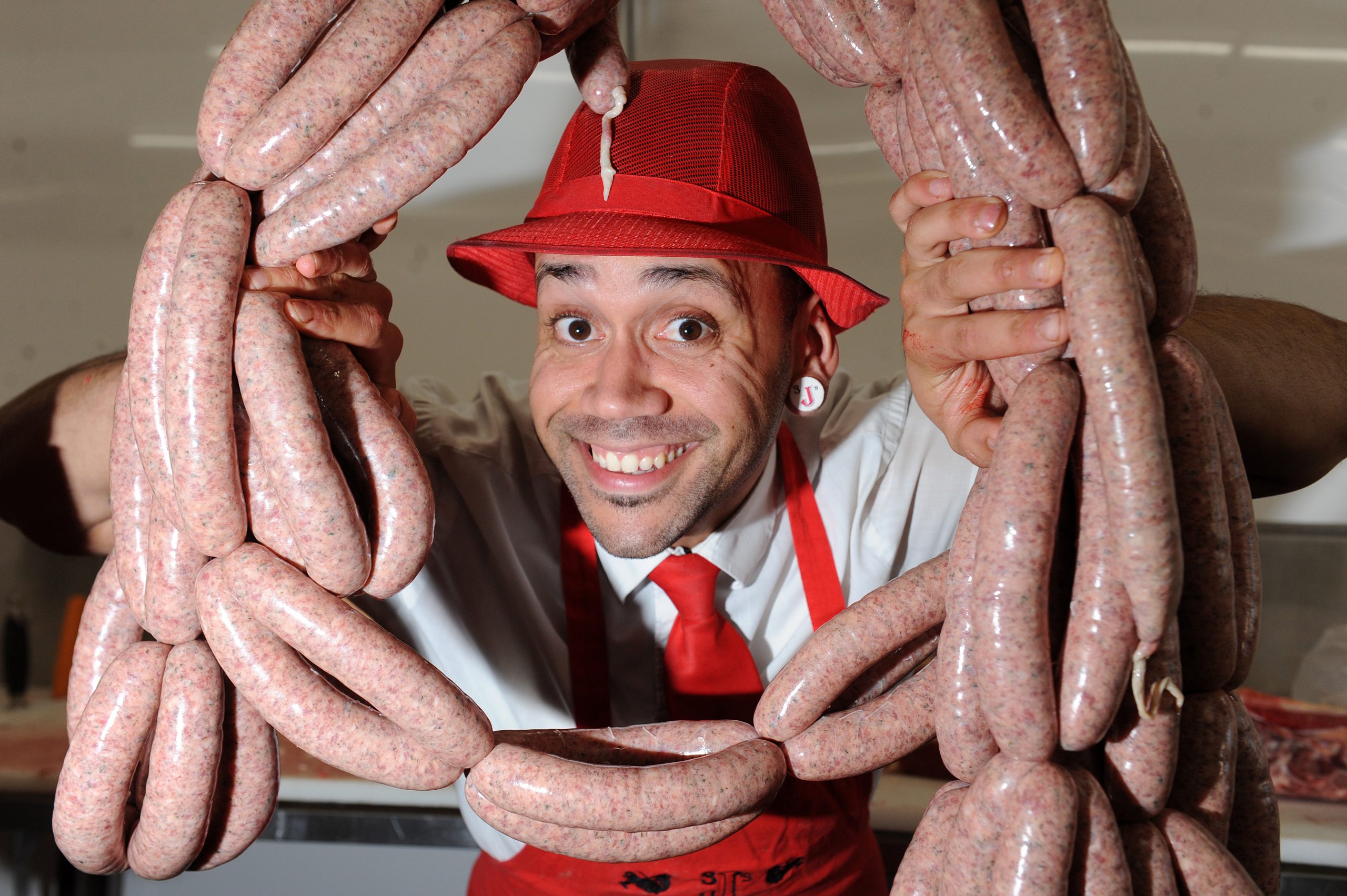 Bryce Eishold
Traralgon butcher Joel Young will represent Australia on the international stage this year after claiming gold at the MeatStock Butchers Wars at the Melbourne Showgrounds.

Born and bred in Inverloch, Mr Young started his career in butchery as an apprentice at Wonthaggi, then at Tarwin Lower before relocating to Traralgon and Morwell more recently.
After claiming first place at the Butchers Wars, Mr Young will represent Australian butchers in Sydney later this year and compete against Brazil in the International Butchers Awards.
"Going on stage in front of a couple of hundred people is kind of a nerve-racking task, but it is one of the biggest rushes you could probably get as a butcher," Mr Young said.
"I went with a bit of a rustic theme at MeatStock. Obviously being a Gippsland boy and down there representing Gippsland, I took down a few little bits and pieces just to highlight where I'm from."
Mr Young was one of 18 butchers from across the country, plus a few international butchers from Germany and New Zealand, who took part in the competition.
"We got half a lamb and half a pig and you get half an hour to make a meal. You don't have to use the entire thing, but you get more points for what you do use and don't waste," Mr Young said.
"I used just about everything expect for a small portion of the pork and that really worked in my favour.
"With the pork I made a roast, some miniature pork pies and some stuffed roulades and with the lamb I used a lamb shoulder casserole with some lamb shanks and a carvery leg of lamb and some seasoned racks as well."
Local produce including Thorpdale potatoes were used during the competition , while competitors had the chance to prepare backstage before cooking the meal in front of several hundred people.
Mr Young, who owns 3J's Butchers in Hyland Street, Traralgon and at Manny's Market in Morwell, said competitive butchery gave those in the trade a chance to demonstrate their skills in front of a large audience.
"Two of my apprentices actually went in the competition as well; one being a first year and another being a second year apprentice so it's one of those events where you can go in from an entry level to an experienced competitor," Mr Young said.
Low and slow-cooked barbecues are a popular trend for home chefs, according to Mr Young, with traditional American-style, slow-cooked barbecues also on the rise.
"We're more on education and trying to teach people it's a lot more than just a steak and a sausage or chop; there's a whole lot more to it in the art of butchery," Mr Young said.
Mr Young plans to host weekend master classes for the public in the coming months to learn "butchery 101", including sausage and small goods making and what goes into the breakdown of a cut of meat.