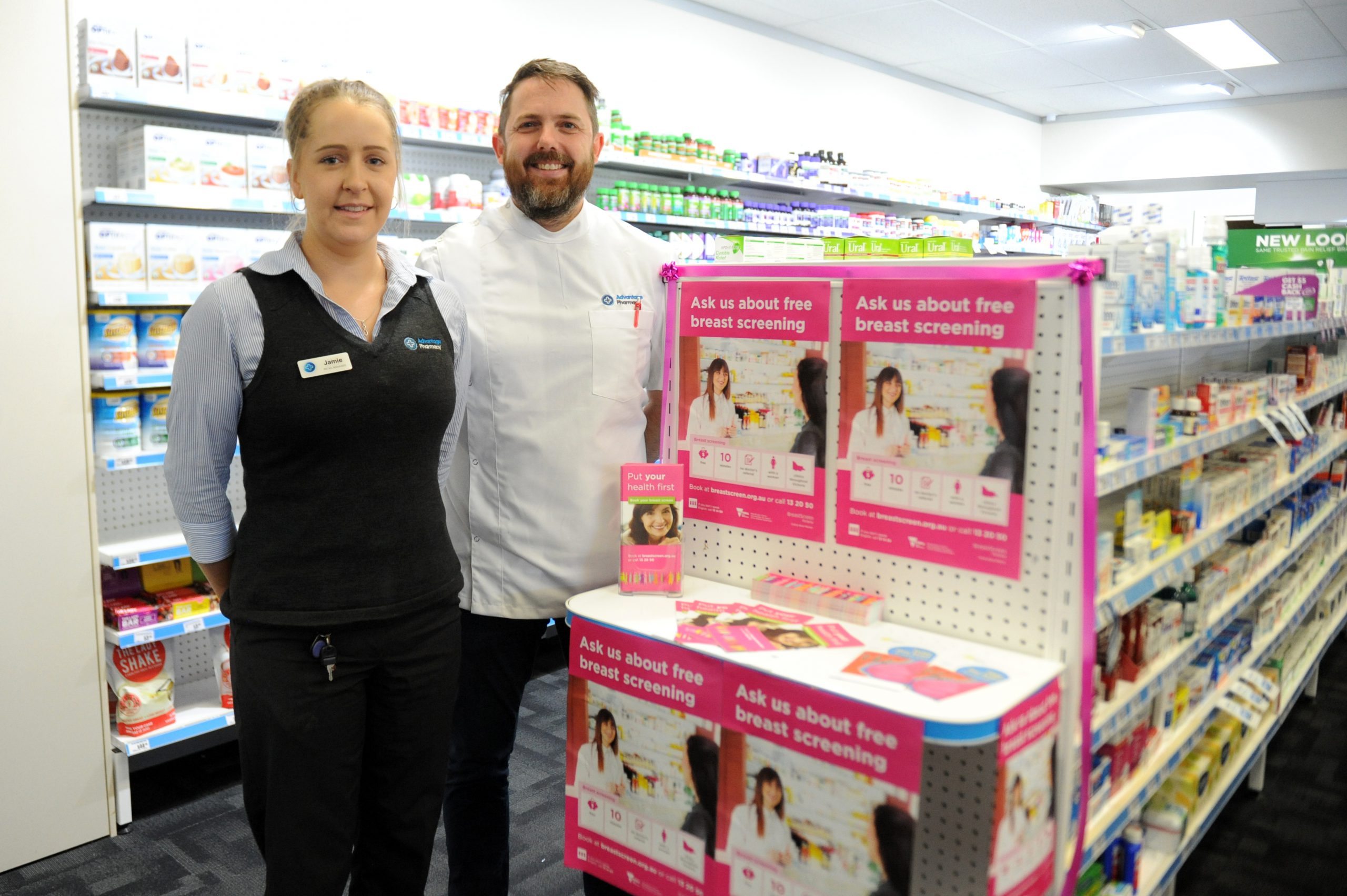 Cher Jimenez
Seven pharmacies will participate in a project to raise awareness of the importance of breast screening for women aged between 50 and 74 with research showing that almost half of Latrobe Valley women in this age group do not have mammograms.

BreastScreen Victoria and Gippsland Primary Health Network are partnering with pharmacies in Traralgon, Morwell, Moe and Churchill in the campaign that will run for the next three months.

According to BreastScreen Victoria, only 57.5 per cent of Latrobe Valley women aged 50-74 have a breast screen every two years which was lower than the target participation rate of 70 per cent.

Age is the biggest factor for developing breast cancer with one in eight women in Victoria projected to develop the disease in their lifetime.
Other factors such as having a family history of breast or ovarian cancers and having a previous diagnosis may also increase a woman's risk for breast cancer.
BreastScreen Victoria said while a GP referral was a major factor in influencing women to screen, many do not get to see their doctor on a regular basis to receive a timely reminder.
"Pharmacies, however, are familiar environments that are visited often, and can therefore play a significant role in educating women about the importance of breast screening," BreastScreen Victoria said in a statement.
Advantage Pharmacy owner Sam Armstrong said their Morwell branch was taking part in the campaign with all staff trained and happy to talk to women about the importance of screening.
"We will offer information about the benefits of screening and direct them where they can have the testing done," Mr Armstrong, who operates another participating Morwell pharmacy on Tarwin Street, said.
Mr Armstrong said it was important for women between the ages of 50-74 years to be screened as it has been proven that "early detection offers the best chance of treatment" for breast cancer.
He said women who approached their staff need not worry about privacy issues as they would be taken to a confidential area for a chat.
BreastScreen Victoria chief executive officer Vicki Pridmore said with almost half of eligible women in the Valley "not prioritising regular mammograms … providing information about screening through pharmacies is another way of reaching these women".
BreastScreen Victoria's closest screening site is at Latrobe Regional Hospital.