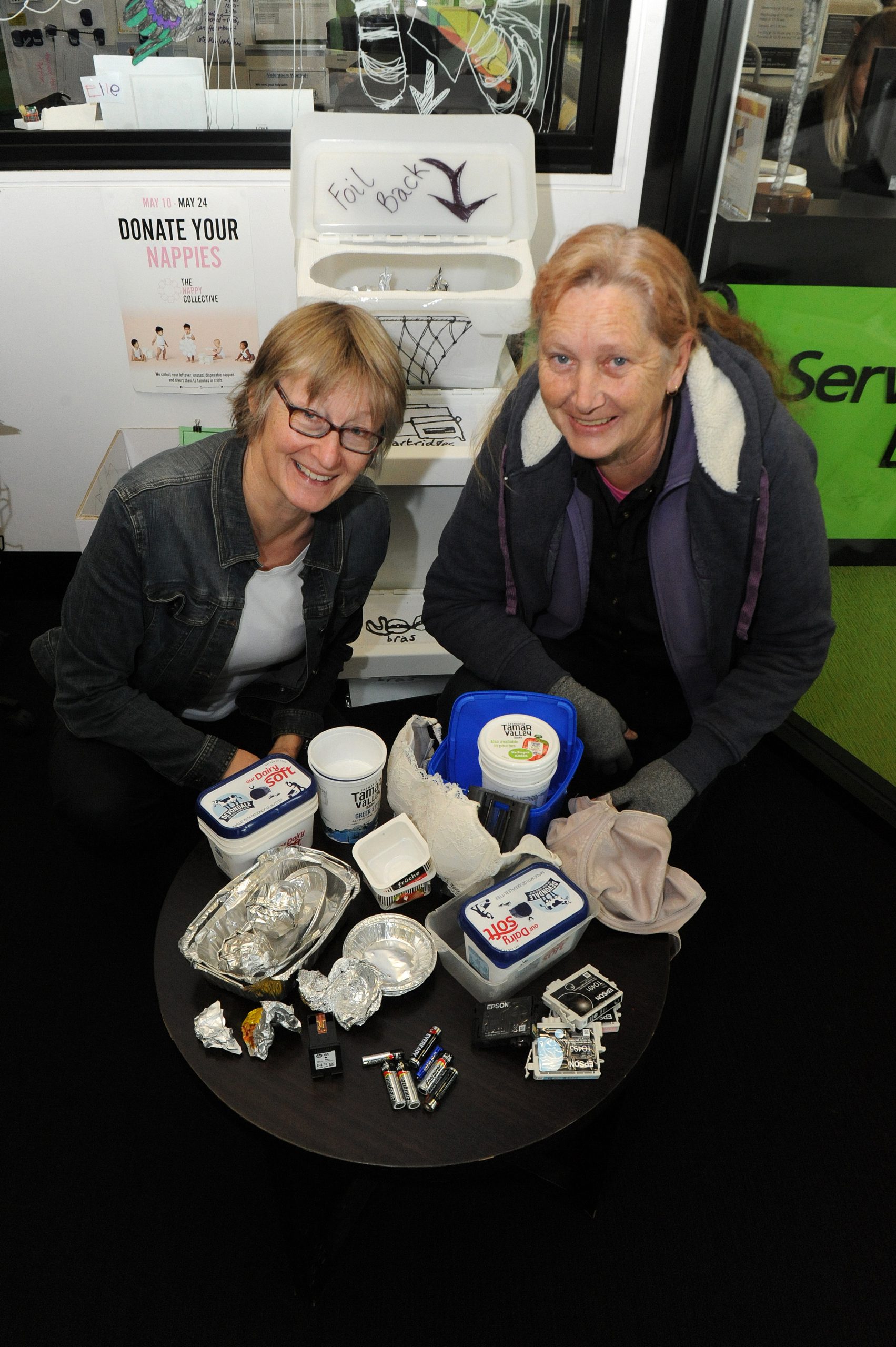 Cher Jimenez
Churchill residents will soon be able to get rid of their old X-ray films and send them to recycling.

Churchill and District Community Association Margaret Guthrie said X-rays would be a new addition to the recycling waste project at the Churchill Hub following positive feedback from the community.
Recycling bins for materials such as printer cartridges, foil, P5 plastics, brassieres, batteries, mobile phones and chargers have been stationed at the community centre for people to recycle materials.
Ms Guthrie said the project was convenient for people to drop off their recyclable materials at one place in Churchill instead of driving to other towns like Traralgon.
"I realised for my printer cartridges I have to drive to Officeworks in Traralgon 'cause there's nowhere else in Churchill where you can just drop them off," she said.
Ms Guthrie said the project, a partnership between CDCA, Latrobe City Council and Churchill Neighbourhood Centre, recently introduced aluminium foil to their list because separating it from other recyclable materials was better for reuse.
"What a lot of people don't understand is if you just put your aluminium foil in the recycling bin at home because it's so small it actually ends up as rubbish and goes to landfill," she said.
Ms Guthrie said in the next few months they would also introduce X-rays in the list of items that residents could drop off at the community hub.
She said there are a lot of people, especially older residents who would have stored their old X-ray films and want to get rid of them.
She said X-ray films had silver components that could be extracted and made into other items such as jewellery.