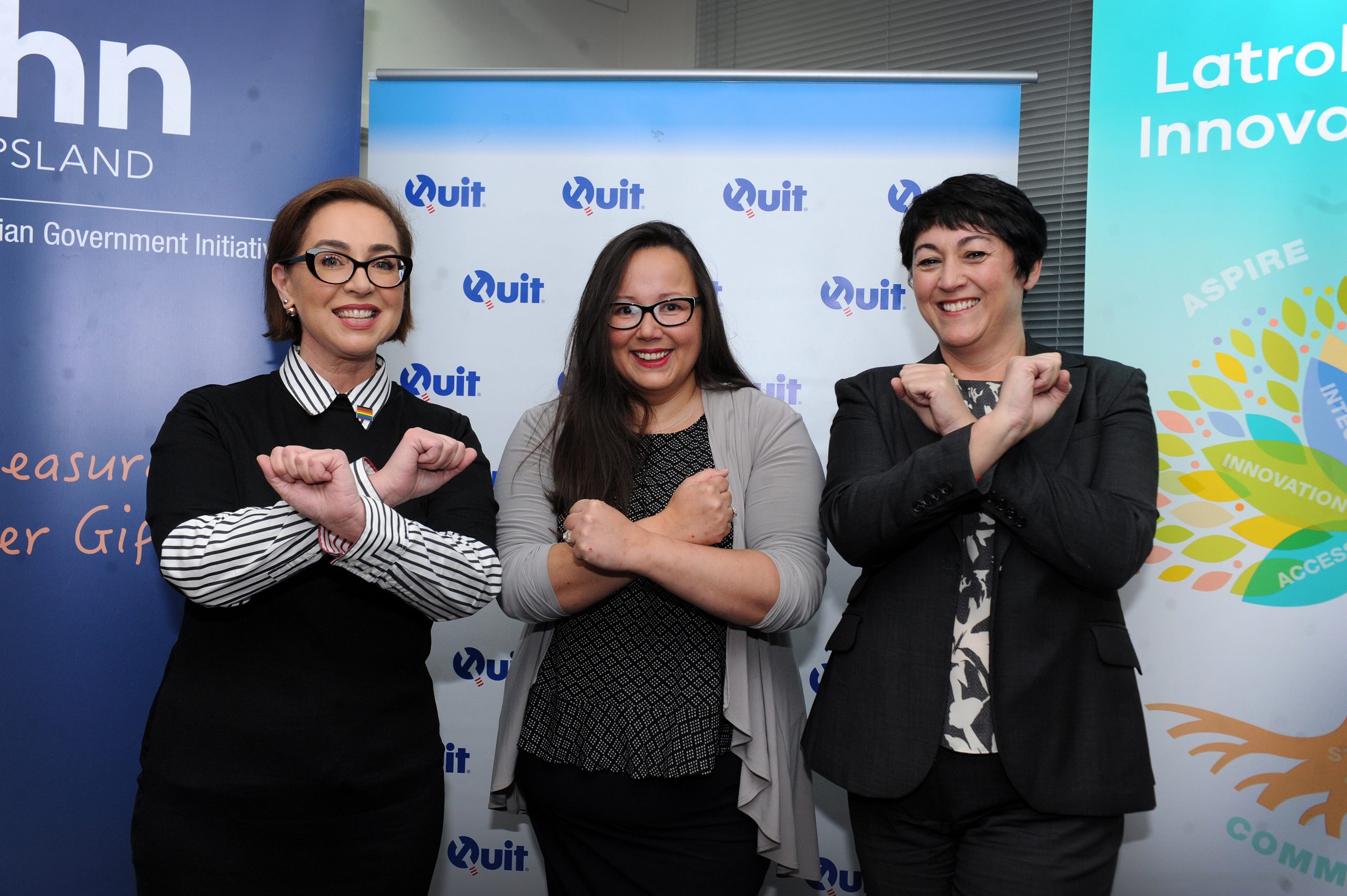 Anne Simmons
Smokers across Gippsland can expect to talk to their doctor much more about quitting now that a Latrobe Valley trial program has expanded across south-eastern Victoria.

Within the pilot program, Gippsland Primary Health Network in collaboration with Quit Victoria trained more than 170 health professionals in Latrobe City to have effective conversations about smoking.
Equipping GPs right across Gippsland with the same skills is the next part of this work named Smokefree Gippsland, which launched in Traralgon on Friday.
"We know that one in 33 conversations in which a health professional advises someone to stop smoking results in successful quitting," Gippsland PHN chief executive Amanda Proposch said at the launch.
"We also know that Gippslanders who smoke want to be asked about smoking when they visit their GP. Now that's a recipe for success."
Smoking rates had traditionally been higher than the state average in the Latrobe Valley and parts of Gippsland but had been on the decline, Ms Proposch said.
"By embedding smoking cessation as a routine part of care within primary care we will see smoking rates continue to decline and we will see more people in Gippsland living longer and healthier lives," she said.
The program started in the Latrobe Valley because of the commitments the state government has made to the region by declaring it a Latrobe Health Innovation Zone in 2016.
The pilot resulted in an increased number of referrals to the Quitline, Quit Victoria director Sarah White said.
Member for Eastern Victoria Harriet Shing said at the launch it was about non-judgemental, information-based conversations to empower people to look at their options.
"Quitting is one of the things that GPs can really influence," Ms Shing said.
"To those who are smokers, I would say keep at the effort to find out more about how you can quit … make sure that you know you are well supported."