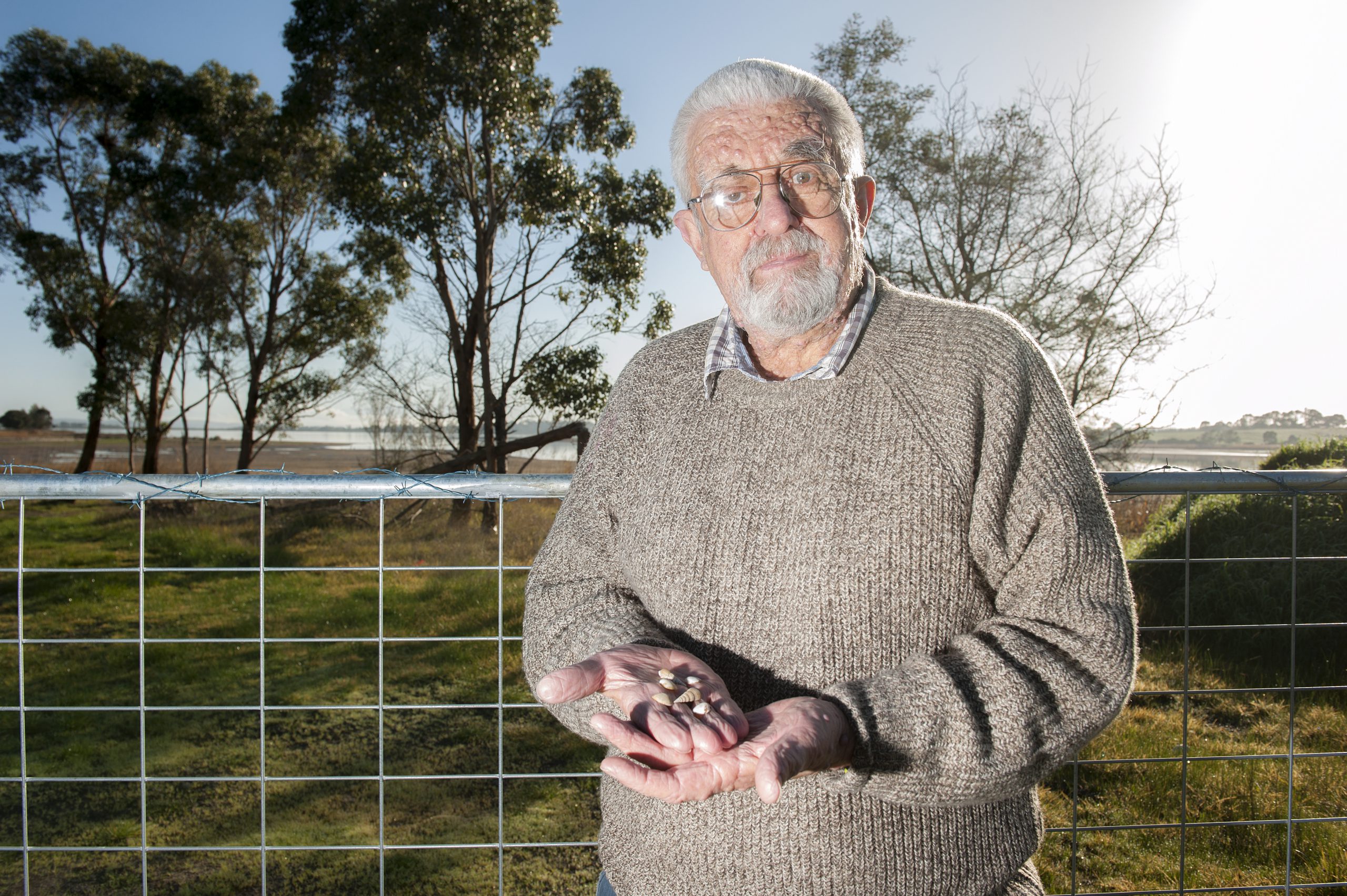 Cher Jimenez
Eddie Beulke has lived in Morwell his entire 70 y ears of life and knows the area like the back of his hand.

However, it was a trip in late March to the now-closed Hazelwood pondage where he made his biggest discovery.

A malacologist, someone who studies and collects molluscs, Mr Beulke went to the pondage looking for snails.

"I was looking for terrestrial snails. I thought there may have been some sort of species there," he said.
Mr Beulke said terrestrial snails lived in damp areas and in soft grounds so he went to the pondage to search when his feet took him to a sandy area that was exposed by lowered water levels after draining of the pondage started.
The discovery left the Morwell resident "gobsmacked" as it had never crossed his mind that freshwater molluscs could be living in the pondage.
Mr Beulke collected about 10 specimens of Sphaerium tasmanicum and 40 specimens of Melanoides tuberculata, commonly known as Malaysian trumpet shells.
"I didn't expect any freshwater shells there. I was only looking for snails in the debris on the ground and I found these. I was gobsmacked," he said.
Mr Beulke said Sphaerium tasmanicum shells were common in Tasmania, South Australia, NSW, Victoria and the southern Queensland and lived in rivers, creeks, bogs, waterholes, damps and swamps.
Mr Beulke collected the shells in pairs and found them to be "fresh dead" as their periostracum or the thin layer covering the shells' exterior, was still intact.
He said the 40 pieces of the Malaysian trumpet shells that he found were also "deemed to be of recent demise".
This type of shell is popular among aquarium breeders as it eats out lime and reproduces quickly.
Mr Beulke said shells normally die of aging but believed the molluscs he found at the pondage have died of a different cause.
"The draining of the pondage may have caused their demise," he said.
Mr Beulke said he attempted to return to the pondage to search for more molluscs but was unable to as the area was now closed to the public.
On April 1 owner ENGIE permanently closed the pondage after it was found that the dam's walls no longer complied with national standards.