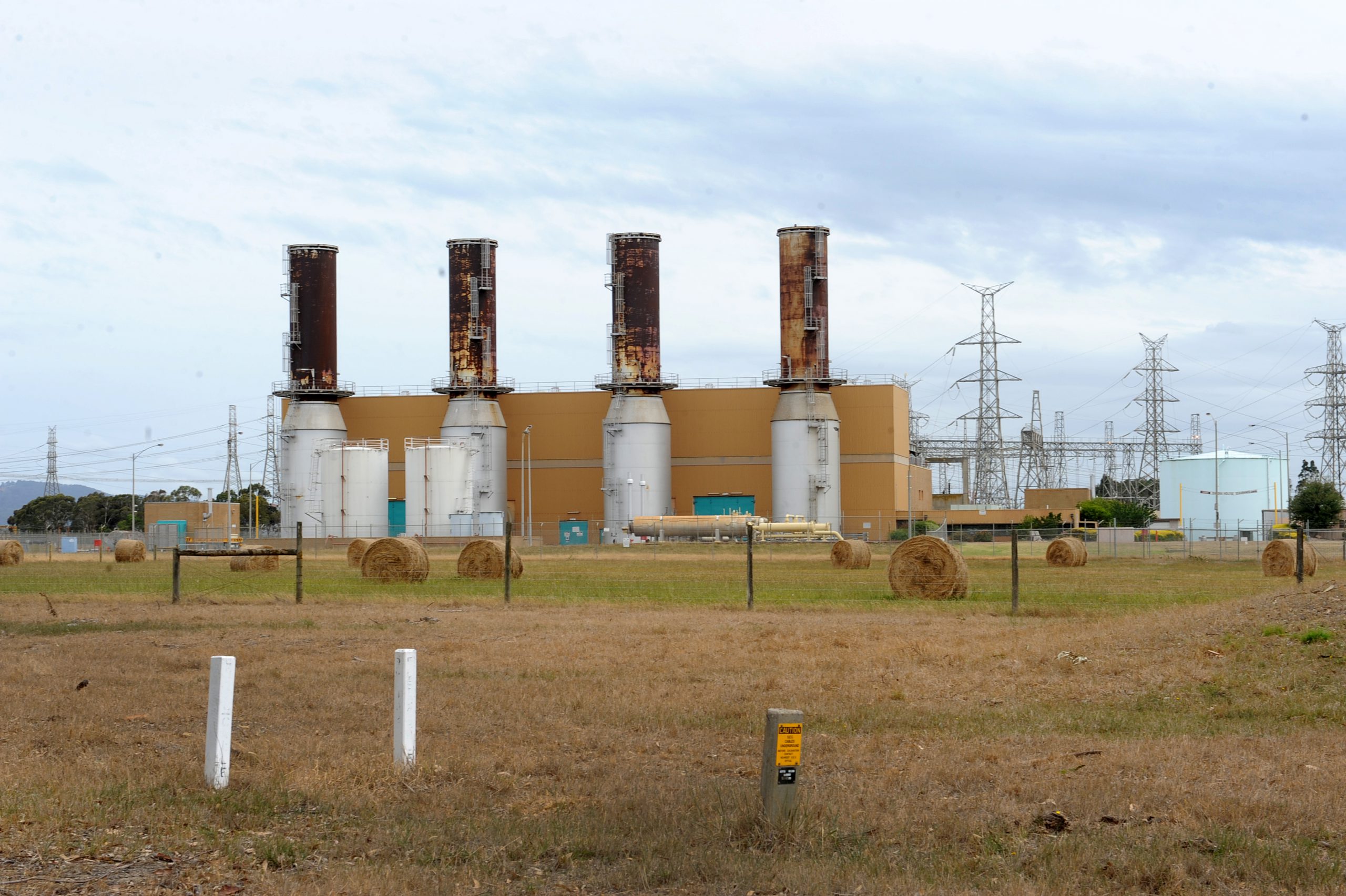 Bryce Eishold
Safety concerns have been raised after two workers were exposed to asbestos at a Latrobe Valley power station during a planned maintenance shut earlier this month.

The workers, employed by a labour hire company to undertake work on a gas turbine at Jeeralang Power Station, were "showered" in asbestos material after removing an expansion joint from an exhaust, CFMEU organiser Toby Thornton said on Friday.
The Express understands the men were from Moe and Sale and aged in their 40s.

Station owner EnergyAustralia, which also owns Yallourn Power Station, said the July 4 incident was reported to WorkSafe and the area was sectioned off following the discovery of the hazardous material.
"Jeeralang was built decades ago and, unfortunately, asbestos is potentially in power stations of the era," an EnergyAustralia spokesman said.
In a statement, the Gippsland Trades and Labour Council said WorkSafe had "identified a lack of knowledge regarding managing and adhering to asbestos regulations" and had issued prohibition notices regarding non-compliance to asbestos regulations.
EnergyAustralia acquired the seven open-cycle gas turbine station in 2018 – along with the Newport Power Station – which has a total capacity of 450 megawatts.
On Friday, the company said the two workers were removing sections of an expansion joint within an exhaust – used to connect two sections of pipeline – when they identified the pipe as "potentially containing asbestos".
A day later, tests revealed the material was asbestos.
"EnergyAustralia arranged for specialists trained and certified in asbestos removal and disposal to attend Jeeralang on Monday [July 8]," the spokesman said.
"The area has been cleaned, a clearance certificate has been issued to access that section of the plant, and normal work has resumed."
Mr Thornton, who blew the whistle on the July 4 incident, said about 10 people were on the site at the time.
"To not dramatise it, I would say it's on the higher level of exposure," Mr Thornton told The Express.

"They were working on this piece of plant and once they separated the expansion pipe, a powdered material came down on top of them and showered them like duststorm."
Mr Thornton said the workers claimed they had asked a supervisor onsite – prior to working on the plant – if the pipe contained asbestos, and the supervisor replied "no, not to the best of their knowledge".
"We need more asbestos-awareness training for power industry workers. That should be attached to their power industry cards," Mr Thornton said.
"Also these men need exposure letters acknowledging they were exposed to asbestos. You would also want people in charge in the industry to have a comprehensive knowledge about asbestos to prevent this from happening again."
Mr Thornton said Latrobe Valley unions including the CFMEU, AMWU and ETU backed calls to have more stringent training and awareness programs in place.
Asbestos Council of Victoria/GARDS president Vicki Hamilton said the men would be offered counselling in the coming days.
"This definitely could have been preventable. If WorkSafe say there was a lack of knowledge and awareness, where was the asbestos training," Ms Hamilton said.
"Everyone should be aware of the dangers of asbestos."
People with concerns about asbestos can visit the GARDS/Asbestos Council of Victoria's website at gards.org or phone 5127 7744.