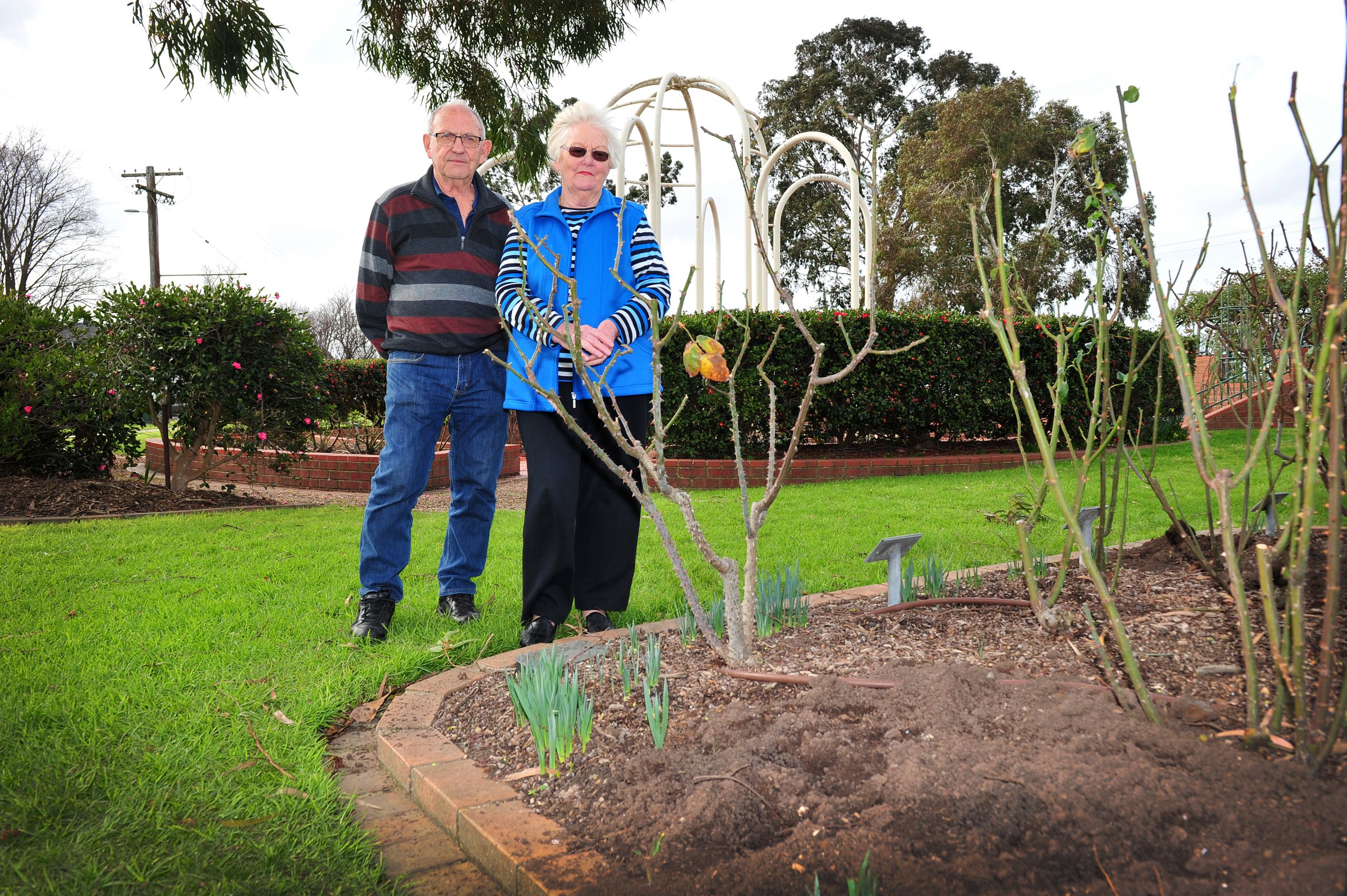 Cher Jimenez
Morwell Centenary Rose Garden volunteers were shocked to discover 22 newly planted bare rooted roses were stolen from the garden not once, but twice, in one week.

Morwell Rose Garden committee president Delma Matthews said the group found out about the first theft on July 16 where a dozen bare-rooted roses were pulled from the garden by still unidentified people.
On the same day, volunteers working at the garden planted 10 more roses that were sourced from a nursery in Warragul, only to discover two days later they too were gone.

The thefts were reported to police.
"It's really disappointing. The volunteers were all shattered," Ms Matthews said.
Bare-rooted roses are plants without soil around the roots which are normally sourced during winter when they are dormant.
Ms Matthews said the thieves left several holes on the ground where they pulled the plants.
She said the roses were easily plucked as they had been planted with fresh soil.
"I thought rabbits have done them … whether they're putting them in their own garden or taking them to markets – we just don't know," she said.
Ms Matthews said some of the stolen bushes were hard to find, like those coming from a south Australian nursery,
while others sourced from Warragul were already out of stock.
"We'll do some hunting around," she said adding that these varieties of roses could not be bought in commercial stores.
Ms Matthews said the thieves took some heritage, old-world plants that were newly-planted on the north side of the garden and some from the Australian and New Zealand breeders' section.
Her husband John Matthews said there had been instances in the past where roses were pulled from the garden but not at this level.
"It's just so disheartening for the Friends of the Garden to put the work they put in. We do over 6000 hours of volunteer work a year and for someone along to come … they've gone from one side of the garden right through to the other side taking out ones that are newly planted," she said.
"They're all quite devastated and very disappointed that someone had done it … and to come back for a second one."