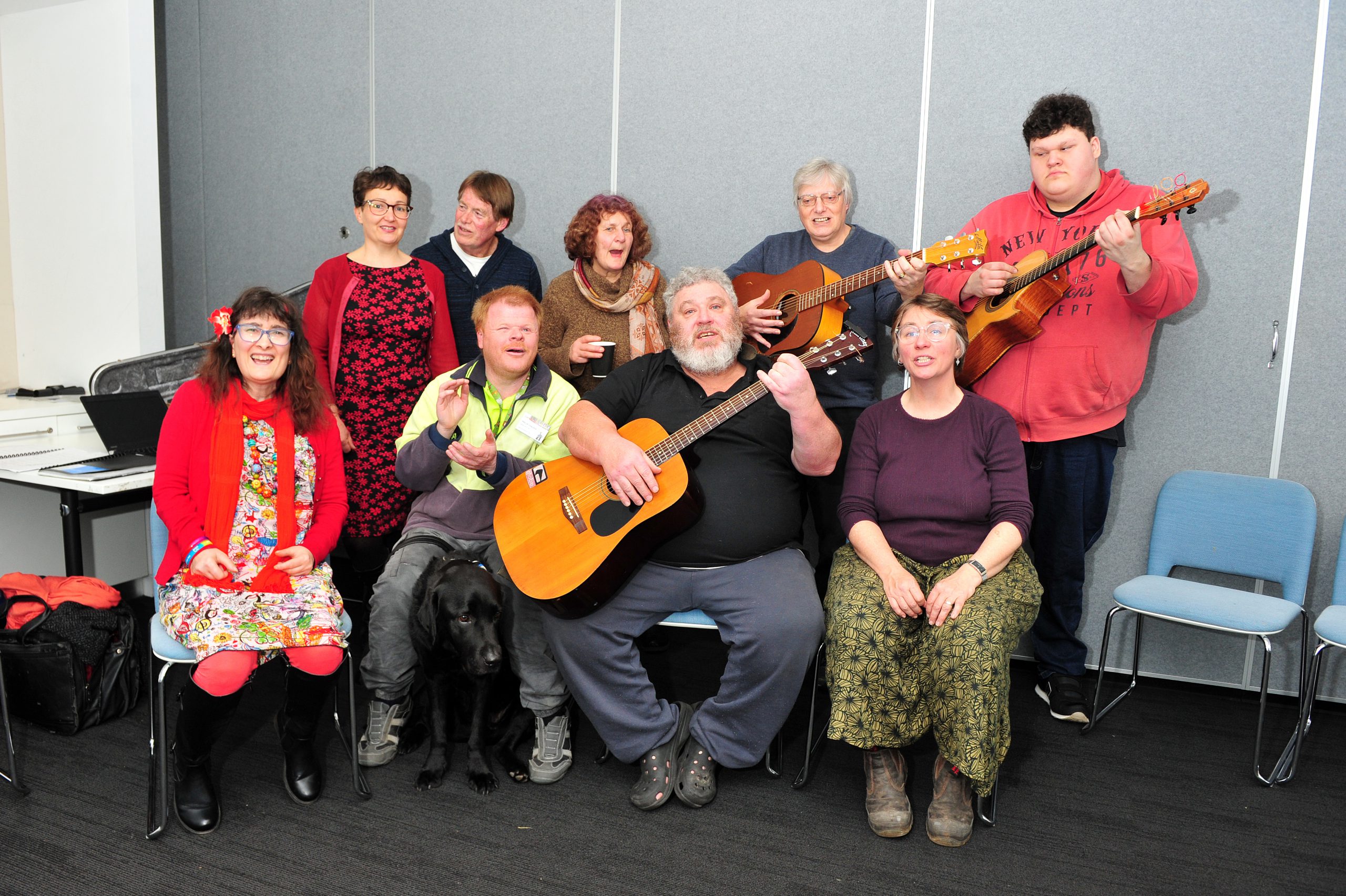 Michelle Slater
Participants of a Latrobe Valley songwriting workshop designed to help heal people from past trauma are about to strut their stuff on stage at the Moe Hotel.
About 12 locals who took part in the Wild at Heart songwriting workshops are also in the process of recording a CD as the 10-week series is winding up.
Participants learnt how to write and record their own material with professional songwriting mentors and recording engineers, and then road-tested their songs at a Traralgon open mic session.
Wild at Heart executive director Phil Heuzenroeder said the art and music workshops gave a voice to people who were isolated, or had experienced mental illness, addiction or trauma.
"This is about learning how to tell your own story in a song and do this in a safe and supportive community," he said.
Mr Heuzenroeder said the CD would be an "incredible body" of songs that told powerful stories, with some people tackling music for the first time, while others were more experienced musicians.
"These songs have depth with gutsy life stories behind them with a mixture of emotion and a desire to celebrate life," Mr Heuzenroeder said.
"In these workshops I saw some remarkable things. People made connections in the community. We saw a transformation in people. They were smiling and found a deep sense of joy."
Mr Heuzenroeder said they hoped to run another 10-week series in late September and invited prospective participants to get in touch.
Morwell resident Peter Connell described Wild at Heart as a "godsend" and said it had given him the confidence to want to go on and record more songs and publish a book of his poetry.
Mr Connell returned to his childhood love of songwriting after he had been through major trauma including homelessness and time in hospital psychiatric wards.
He said Wild at Heart gave him the opportunity to be around like-minded people with shared experiences who he could empathise with.
"Music is terrific. For me it's about reinventing myself," Mr Connell said.
"All my songs are personal, but the song I wrote specifically for the workshop is about my journey about forgiveness. You have to let things go."
Mr Connell said fronting up to the open mic night was a daunting experience but his mentors were by his side to support him.
"Getting up in front of people, I was absolutely terrified, but once I started it went well. I don't remember looking at the crowd," Mr Connell said.
"I loved it. After the first song I got over the shaking and I felt really good and I sang another two songs on my own. I felt more at ease."
The Wild at Heart local songwriters performance showcase will be at the Moe Hotel on Wednesday, August 14 at 7pm, with a gold coin entry.
For more information, visit wildatheart.org.au.