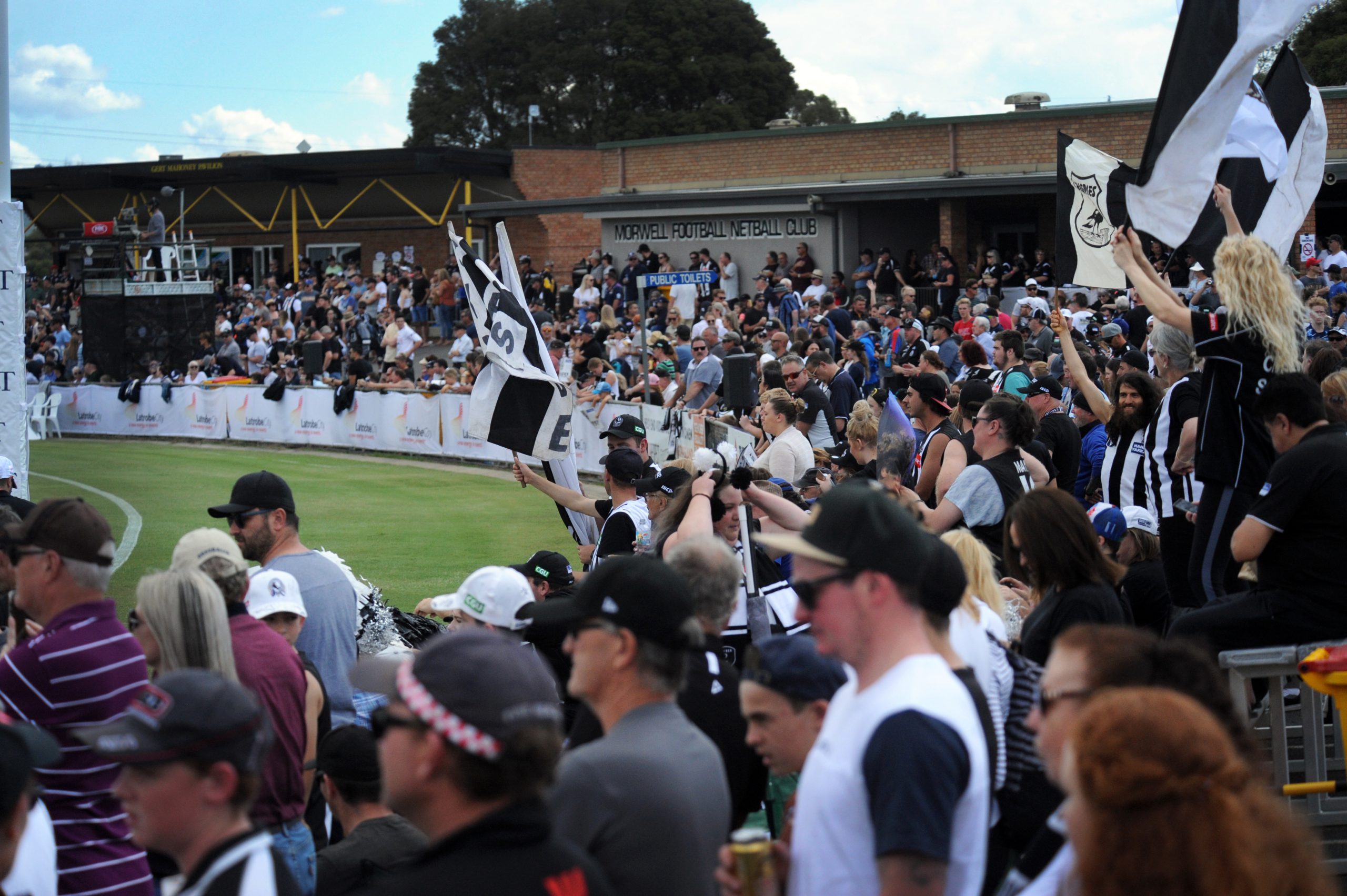 Dylan Arvela
The stars of the AFL and AFLW will once again be on Morwell's doorstep with Collingwood confirming they will return to the region on Sunday, March 8.

The AFL giants will be playing a Marsh Community Series pre-season match against St Kilda at Morwell Recreation Reserve at 3.50pm which is preceded by an AFLW regular season clash between the Magpies and the Western Bulldogs.
It will be the third year Collingwood has visited the Latrobe Valley after games at Moe in 2018 and Morwell earlier this year.
The club also brought its Super Netball side to the region for a practice match against the Adelaide Thunderbirds in 2018.
Collingwood's ventures to Gippsland are a part of the three-year agreement with the Latrobe Valley Authority in conjunction with Latrobe City Council.
It follows on from the $85 million Latrobe Valley Sports and Community Initiative announced by the state government in 2017 as part of the Hazelwood transition package.
The initiative has led to upgrades to a number of sporting facilities such as Morwell Recreation Reserve and Ted Summerton Reserve.
These upgrades have helped secure sporting alliances with a selection of professional sports teams such as the Pies, Big Bash outfit Melbourne Stars and A-League powerhouse Melbourne Victory.
LVA acting chief executive officer Andrew Walker said having top-level football in the Latrobe Valley has tremendous flow on benefits for the region.
"The Collingwood Magpies have shown a tremendous commitment to Gippsland throughout their three-year partnership with the region and we're excited to welcome them back for an exciting AFL and AFLW double header in Morwell next year," he said.
"Collingwood is delivering a range of programs in the Latrobe Valley to increase participation in sport and active recreation, particularly for underrepresented groups in our community, and build capacity for local clubs, administrators, coaches and athletes of all levels and abilities.
"Through the Latrobe Valley Authority, the Victorian Government has invested $6.9 million to boost our local sporting landscape and visitor economy with a range of major events and initiatives.
"We're committed to facilitating the region's continued growth across the board.
"Through our $85 million Latrobe Valley Sports and Community Initiative, we are investing in projects that ensure Gippsland remains a great place to live, work and play."