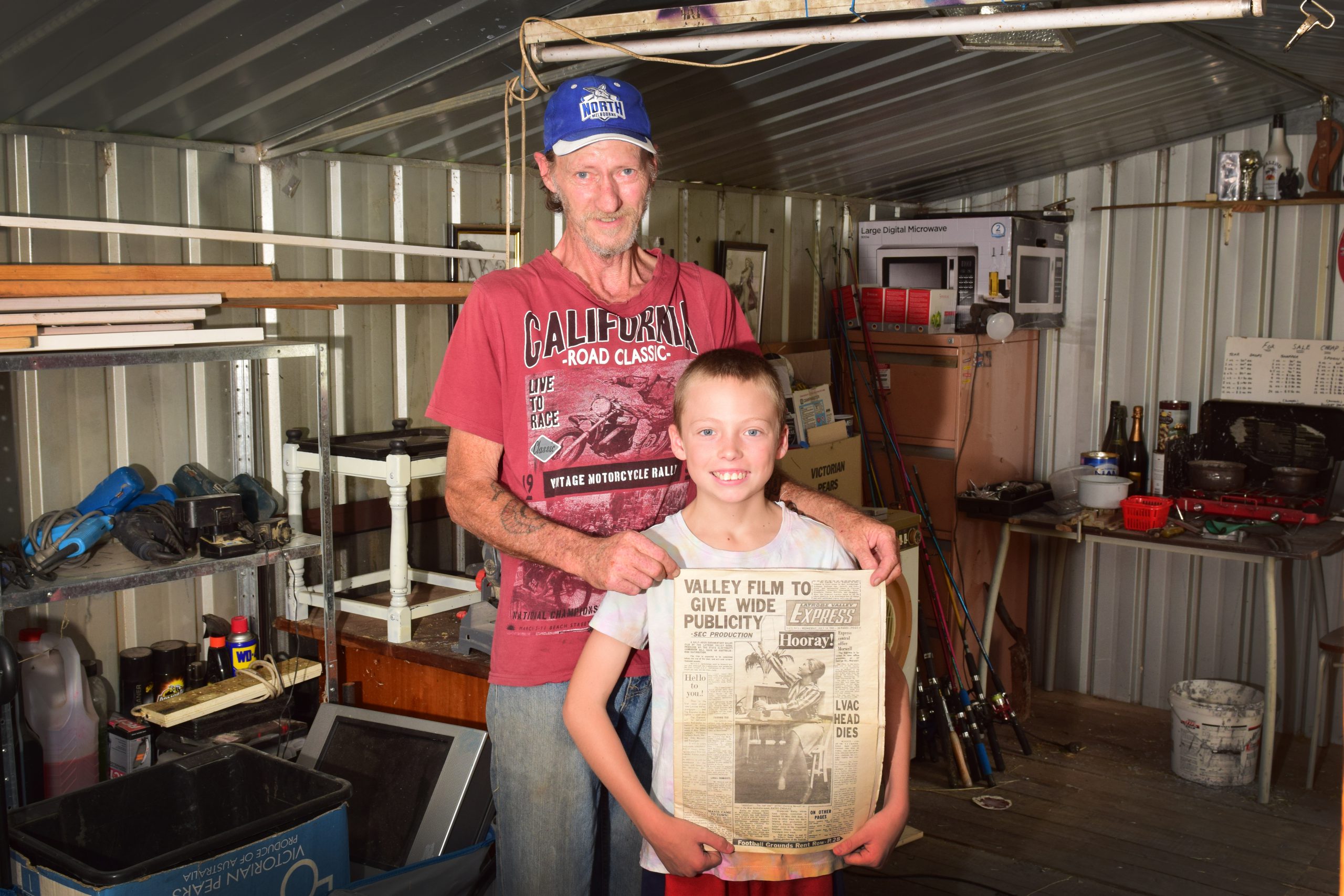 Gregor Mactaggart
JOHN Pieters was cleaning out the shed of his Morwell home when he stumbled across a surprise find.

A copy of the first-ever edition of the Latrobe Valley Express.

Dated Wednesday, July 14, 1965, the edition featured a main story on a half-hour documentary colour film being produced by the State Electricity Commission which was to be distributed Australia-wide.
"Mum and dad obviously kept it because I was only three at the time," Mr Pieters said.

"I was just going through some boxes and came across it.
"The first thing I thought was that it was in reasonable nick, no mice, cockroaches or silverfish had munched away on the paper.
"I checked the date three times to see it was the ridgy didge version and not the commemorative one the paper put out on the 50th anniversary a few years ago.
"Both mum and dad have passed away now, and I built this shed in 2007, so it's been sitting in boxes for a while."
Mr Pieters said it was fitting that an SEC story featured on the front because his father spent his working life at the power stations of the Valley.
"Dad worked at Hazelwood and also at Yallourn W," he said.

"He always read the paper, he was fascinated in any stories involving the SEC or pollies."
Other notable parts of that inaugural paper were the front page photo of the local Miss Australia quest, a row over rent prices of local football grounds and the death of the head of the Latrobe Valley Development Advisory Committee.
Mr Pieters showed the first edition to his grandson Cody Livingstone, 11, and is planning on keeping the newspaper in a safe place.
The Express boasts a rich history.

It was the first newspaper to be delivered free in regional Australia, the maiden offset newspaper in regional Australia and the first to cover all the major towns in the Valley.