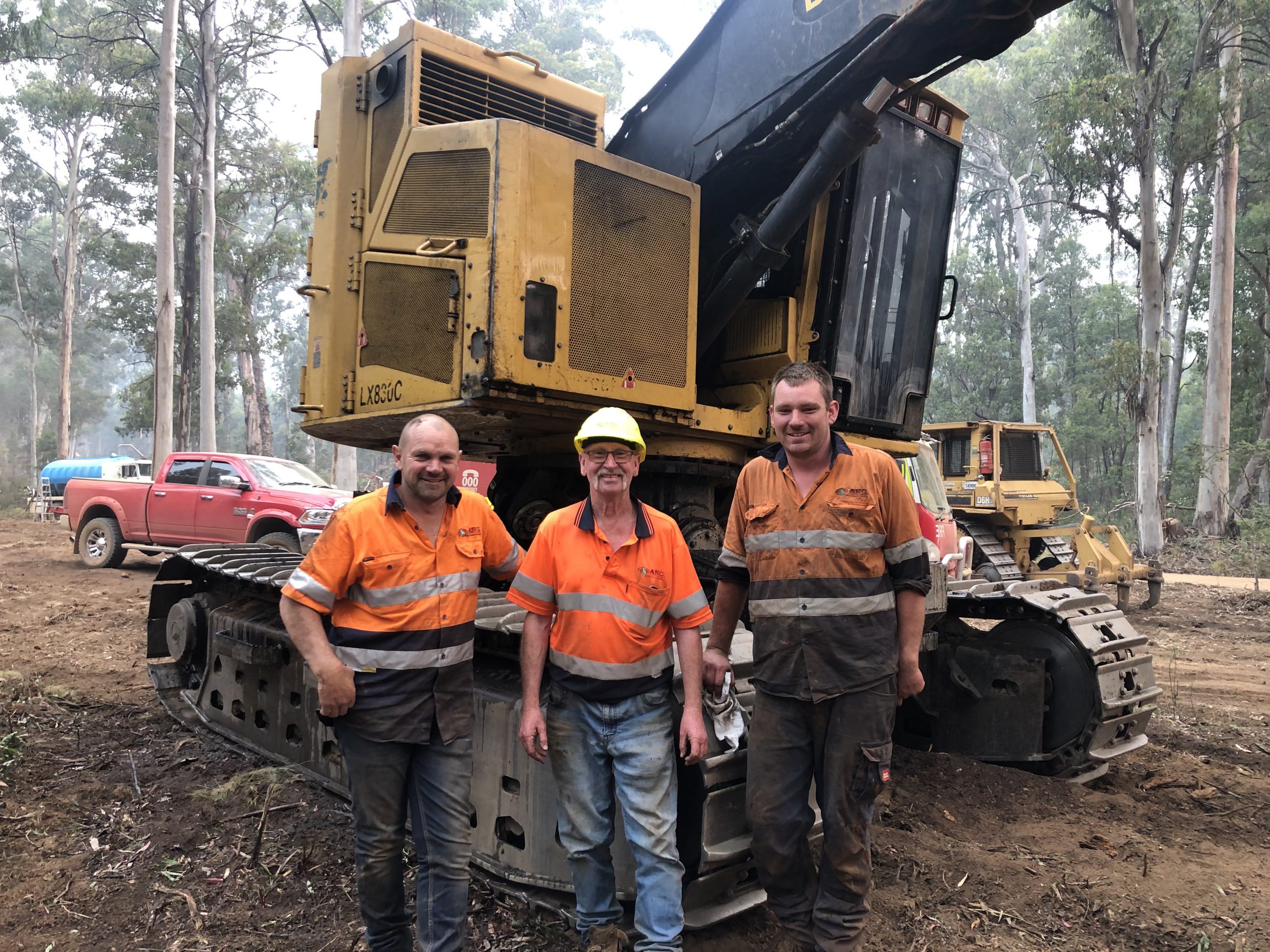 Michelle Slater
Morwell timber workers are hauling their weight in bushfire-ravaged regions up by using their expertise to clear roads and remove dangerous trees.

ANC Forestry Group managing director Darryl Hutton said his workers had been deployed by the Department of Environment, Land, Water and Planning to help open up roads around Tallangatta.
"The country can be super steep and it can be dangerous work, they could be up there for months opening these roads up, but it will all unfold when the fires stop," Mr Hutton said.
"The boys up there are covered in soot, working in dusty heat. We have the machinery to do it, no one else has the machines to take trees and cut them down apart from forestry workers."
Mr Hutton said it was too soon to tell what impact this season's bushfires would have on the state's timber supplies, but he forecasted a "risk in a drop in available resources".
He said he expects timber workers to spend the next year salvaging burnt logs which may still be used for export, saw logs or pulping if not too badly damaged.
Heyfield sawmill Australian Sustainable Hardwoods chief executive Vince Hurley said the mill was only getting 30 per cent of normal supplies due to contractors engaged in firefighting, but so far its harvest areas are not impacted.
Australian Paper is monitoring the situation, but bushfires are not posing an immediate supply problem at the Maryvale mill based on current stock levels, a company spokesman said.
This comes as the Eden pulp mill remains closed until further assessment after it caught fire earlier this month, which Mr Hutton described as a "huge loss" to local timber communities.
Mr Hutton said the timber industry is taking a hit with bushfires taking out machinery and plantations in the state's north.
He said ANC had already lost $3 million worth of machines is a bushfire near Bonang in 2018 when an accidental fire started downwind and the machines were "sitting ducks".
"The timber industry is hurting, it will still take another couple of weeks to get some aerial views of what's lost, as there's too much smoke around," Mr Hutton said.
ANC drivers have also been delivering much-needed hay to starving livestock in East Gippsland, with loads of fodder donated from around South Gippsland.
"You will never find a forestry workers who won't put up their hand to help. They come from the roots of the ground and work together to help people in need," Mr Hutton said.