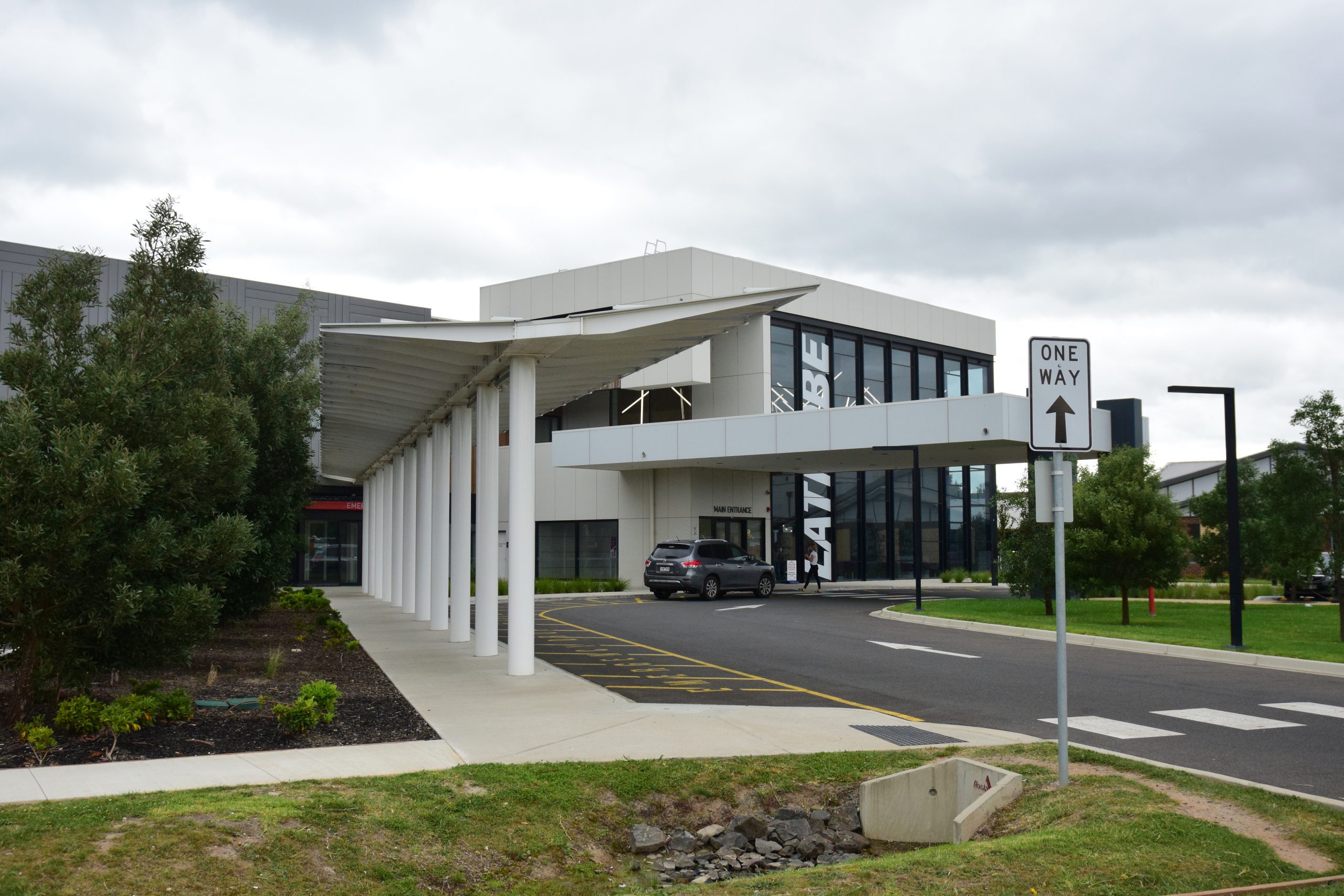 Tessa Randello
The death of a baby boy during childbirth at Latrobe Regional Hospital in March last year is under investigation.

LRH conducted an internal review into the death, their processes, the level of experience in the obstetrics department and the capacity of staff to manage challenging and complex births.
A further independent investigation is being undertaken by government watchdog Safer Care Victoria, which has highlighted areas for improvement in the obstetrics department at LRH as part of its interim report.
Safer Care Victoria chief executive officer Professor Euan Wallace said SCV's investigation started at the end of last year after it received the medical examiner's report to the Coroner, which showed the baby had sustained head injuries.
"We looked at that review and thought that LRH's own review was of good quality," Prof Wallace told the ABC.
"What the review (by the SCV) did find is that the hospital, in our view, didn't have processes in place for themselves to be certain that the doctor had the required skills and experience.
"He (the obstetrician) was qualified … the hospital didn't have formal processes whereby when a new consultant joins the hospital, the hospital has a process to say are we confident, are we certain that this consultant can do all these things that we require them to do. And this isn't necessarily only obstetrics they apply to all branches of healthcare."
Prof Wallace said the SCV believes the baby's head injuries were sustained while forceps were being used and added the report would be finalised within a fortnight.
Latrobe Regional Hospital chief executive officer Peter Craighead said changes have already been implemented including "better communication with parents about the risks associated with complex births, enhanced education on the use of birthing instruments and the need for more monitoring equipment in birthing suites."
He added that the hospital is awaiting the results of the coronial investigation.
"The loss of a child is an unthinkable tragedy. Our hearts and sincere condolences go out to the family," Health Minister Jenny Mikakos said.
"Safer Care Victoria and the Department of Health are working closely with Latrobe Regional hospital to ensure any lessons that need to be learned from this tragedy are brought to light and acted on in full."

The Coroner's Court of Victoria confirmed their investigation is ongoing.