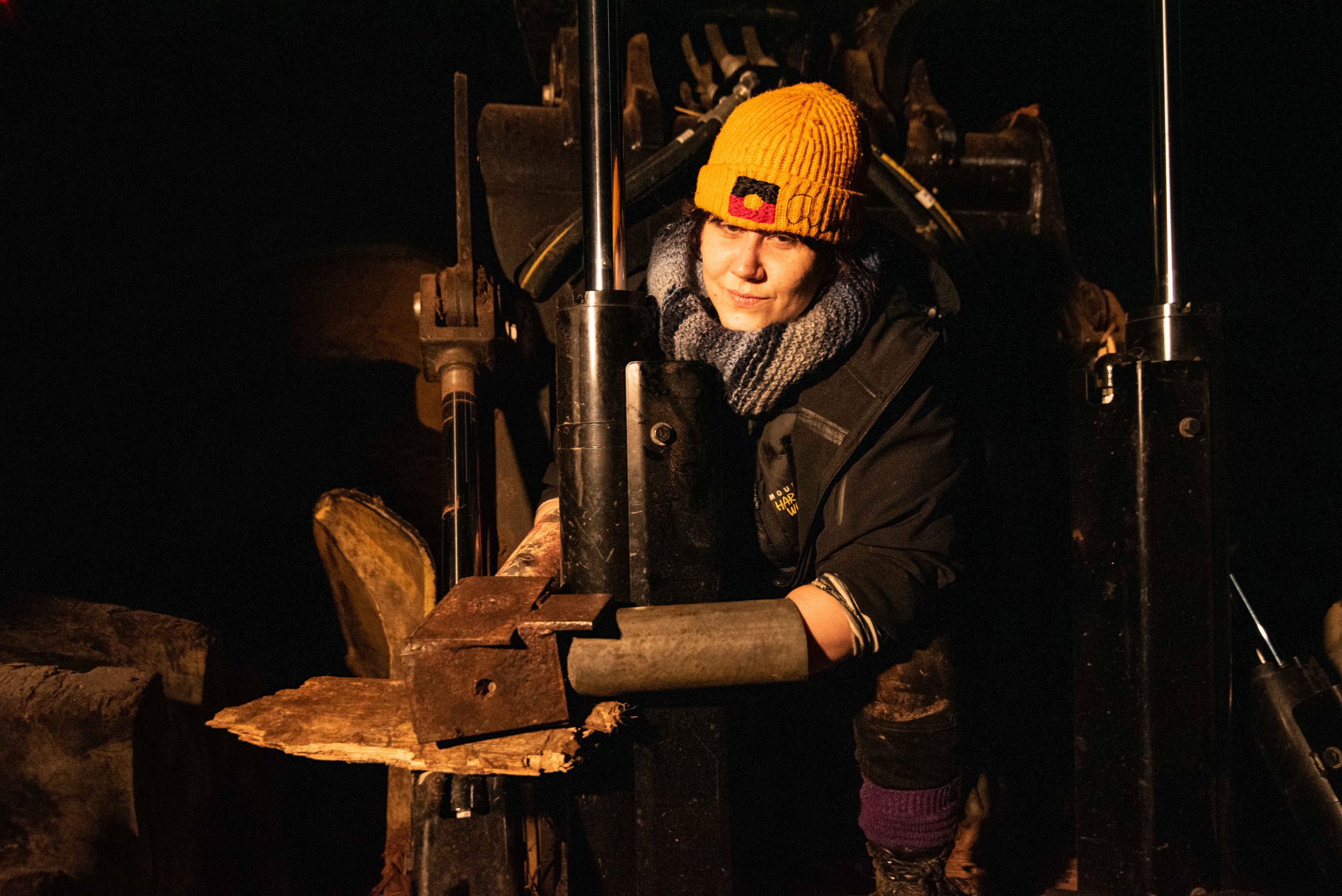 Michelle Slater
Forest activists are vowing to keep returning to Baw Baw after logging was shut down at coupes across Gippsland this week in a call for an immediate end to native forest logging.

A coalition of forest groups had established a blockade at the Blue Streak coupe near Tanjil Bren Road on Tuesday, with two activists charged for locking onto logging machines.
Activists were at that same Baw Baw coupe about a fortnight ago when a woman was arrested after perching herself up a 30-metre tree sit attached to machines for two days.
The day of coordinated actions stopped logging at Lakes Entrance and Noojee as well as at others across Victoria at Cambarville, Toolangi, Pig Pat's Creek and Mount Cole in the state's west.
Protesters are ramping up their efforts as logging is still being carried out, despite a recent Federal Court ruling that logging in the Central Highlands is breaching environmental laws designed to protect threatened species.
Baw Baw blockade spokesman Marco Bellemo warned that activists would keep returning "for as long as it took".
"These are some of the last stands of old forests left in Australia providing essential resources such as clean air and clean water as well as recreational areas for all Victorians," Mr Bellemo said.
"This coupe is of high significance due to the hollow-bearing trees hundreds of years-old that provide habitat for threatened species such as greater gliders that have been identified here.
Elders and Traditional Owners joined in the protests, including Gunnai-Gunditjmara woman Lidia Thorpe.

Ms Thorpe said she was concerned that traditional country was being "handed over" to logging agencies without consent.
The aspiring Greens senator and former member for Northcote said that First People's totems, songlines and cultural identity were intrinsically linked with the bush.
"Our mental health and well-being relies on the country to be alive," Ms Thorpe said.
"When it continues to be decimated by governments, it's also making us sick. It affects our emotional and spiritual wellbeing,"
Logging agency VicForests said the protests were having a "detrimental impact" on the timber supply chain costing harvest and haulage contractors about $8000 a day.
"All VicForests' operations are closely scrutinised by the Office of the Conservation Regulator and its strict regulatory guidelines strictly adhere to rules to protect threatened flora and fauna," a VicForests spokesman said.
"VicForests is proud that its ecologically sensitive approach also supports recovering regional families, communities and townships that have been impacted by this summer's fires and coronavirus."