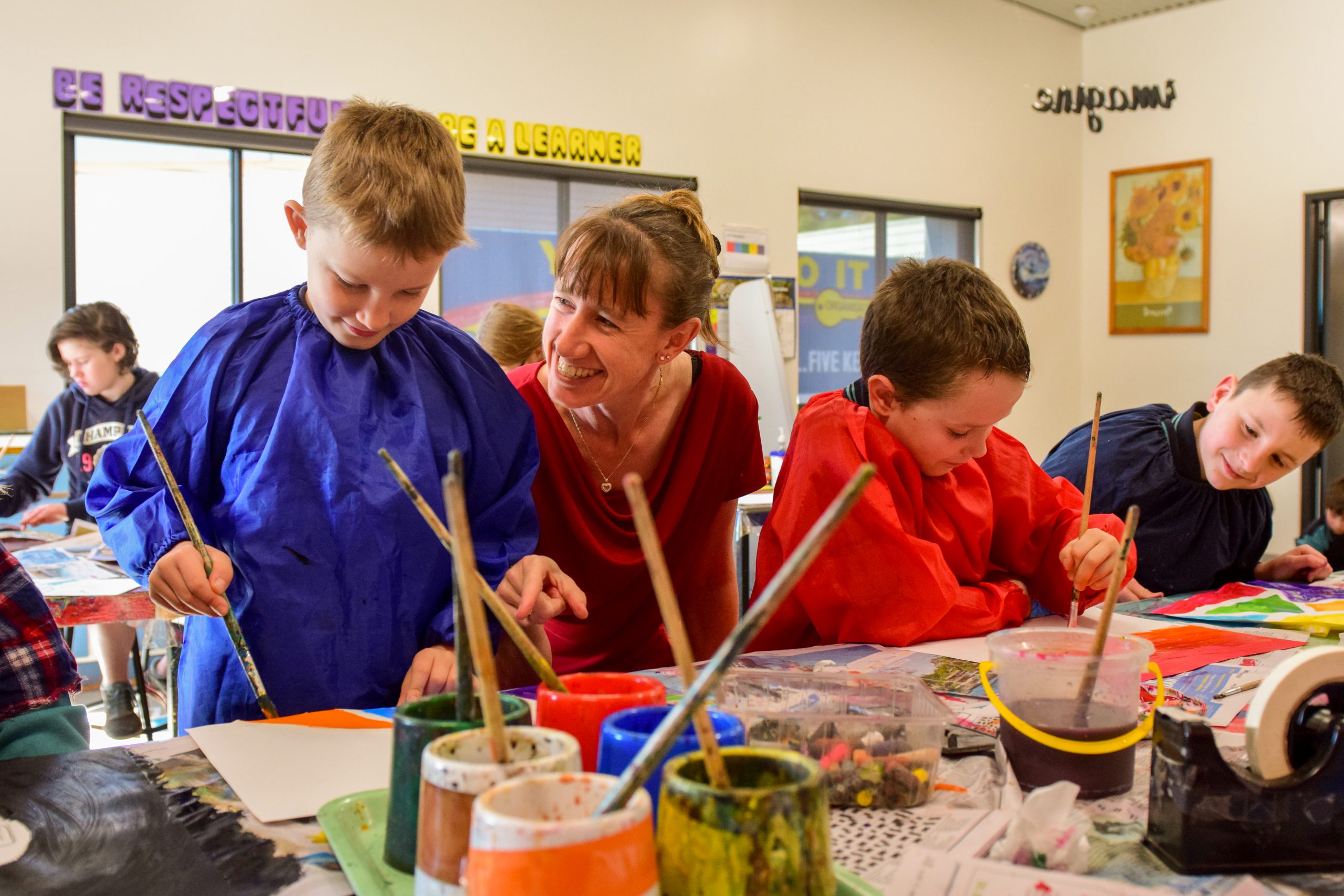 Tessa Randello
On Tuesday, the final round of Victorian students returned to school.

About 618,000 students from grades three to 10 returned to their classrooms around the state.
The government has implemented staggered drop off and pick up times for students as well as staggered breaks to reduce the number of students mixing with other year levels.
They have also implemented physical distancing measures for staff alongside increased sanitation for students, including turning off water fountains.
Newborough Primary School principal Christine Robinson said it was "absolutely lovely" to see students back at school.
"We love having the students back on campus, and the parents were amazing during remote learning," Ms Robinson said.
"The only major changes we have had to make are drop offs and pick ups, other than that it is almost business as usual."
Kosciuszko Street Primary School principal Chelsea Granger said she "loved seeing all the students back" on campus on Tuesday.
"It was really nice, it felt like we were all back together again after a long time," she said.
"I thought it would feel like the first day of school, but it was slightly different to that… there was a sense of calm as well as excitement from the students who were able to see their peers again."
"We pride ourselves on our team approach to learning and both parents and teachers did an amazing job of connecting while the students were learning from home."
Morwell Park Primary School principal Chris Joustra said the transition to on-site learning has been a "smooth transition".
"It is a bit like getting back on a bike if you know how to ride and teachers are able to get back to doing what teachers do best," he said.
"We had to adapt and adjust and hopefully we will not have to do anything like that again."
Morwell Central Primary School principal Justine Smyth said despite "being a little bit different its fantastic to have the students back".
"It took a bit of planning and adjusting to the new drop offs, we trailed it with the preps to twos and it went really smoothly," she said.
Grey Street Primary School assistant principal Dean Gray said there were a lot of smiling faces from students and teachers on Tuesday.
"The community were not prepared for something like this and for us it was such a quick change, we had not anticipated the lessons that will come out of it which are important as well."
Education Minister James Merlino said "having students learn from home has made a significant contribution to slowing the spread of coronavirus".
"Going back to the classroom will be a welcome change for students, teachers and families who have all done an excellent job while students were learning from home," Mr Merlino said.