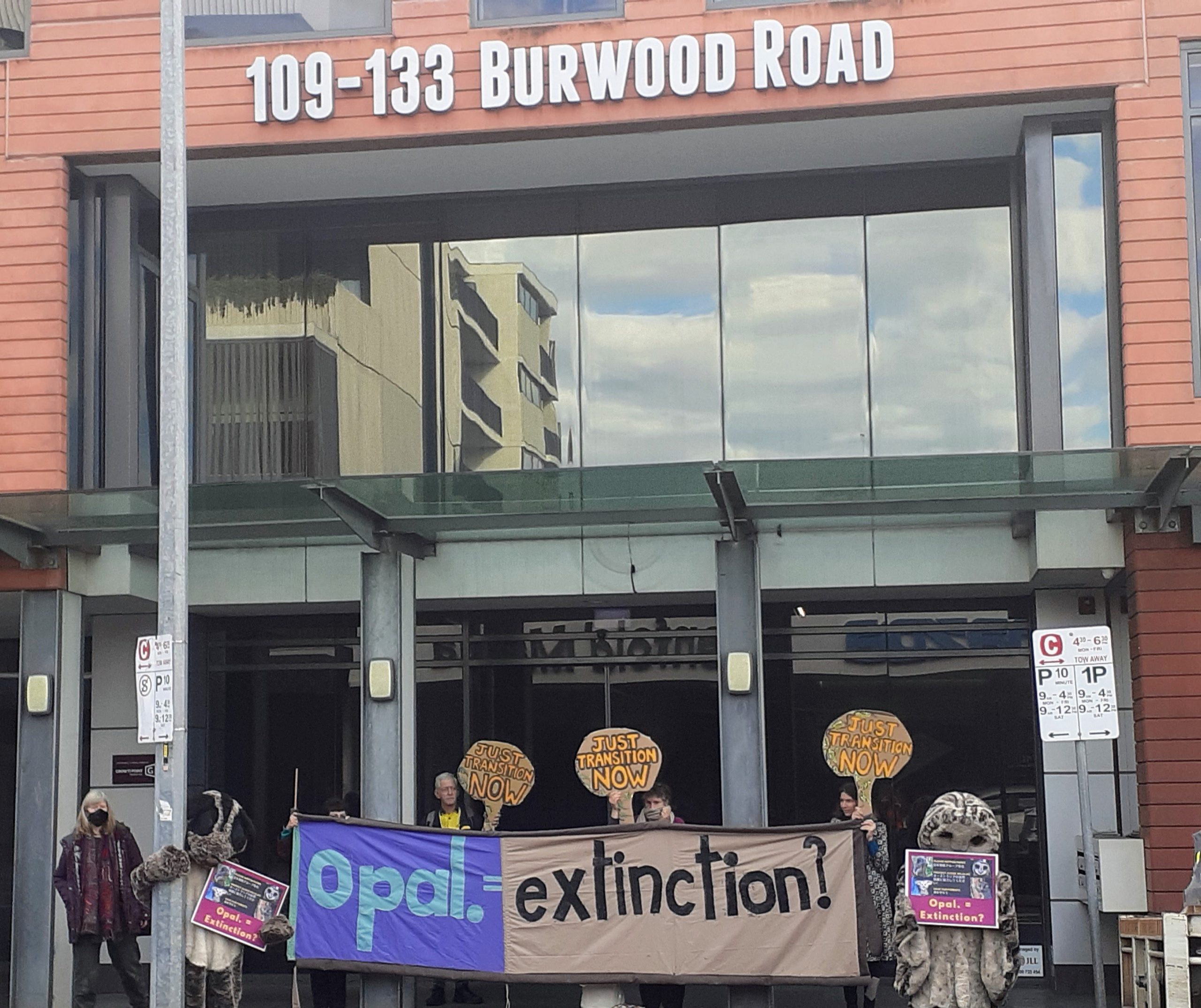 Michelle Slater
Environmentalists descended on Opal Australian Paper's Melbourne office yesterday to hand over a letter demanding its parent company Nippon Paper stop using native forests in its supply chain.

Group representatives used the start of the financial year to front-up to Opal's head office to try to address the company's chief executive.

A coalition of 41 community and environmental groups signed the letter which was first given to executives and shareholders at Nippon Paper's Annual General Meeting last month.
The letter outlined the effects of bushfires on native forests.
It called on the company to immediately stop using any non-Forest Stewardship Council certified Australian native forest wood and fibre.
The groups alleged that using Victorian native timber was a breach of Nippon's policy to ensure its timber was harvested "in compliance with relevant laws".
Friends of the Earth member Cath Rouse called for Nippon to "turn this situation around by transitioning to use Victorian plantations and increased recycled products instead".
"We are asking for a transition out of pulping native forests for inputs for paper production at Maryvale and other sites across Australia," Mr Rouse said.
"We need to make sure they use good, renewable material from Victorian plantations and recycled materials as a base, and we want the transition to be brought forward so it can start now."

The Express contacted Opal for comment.