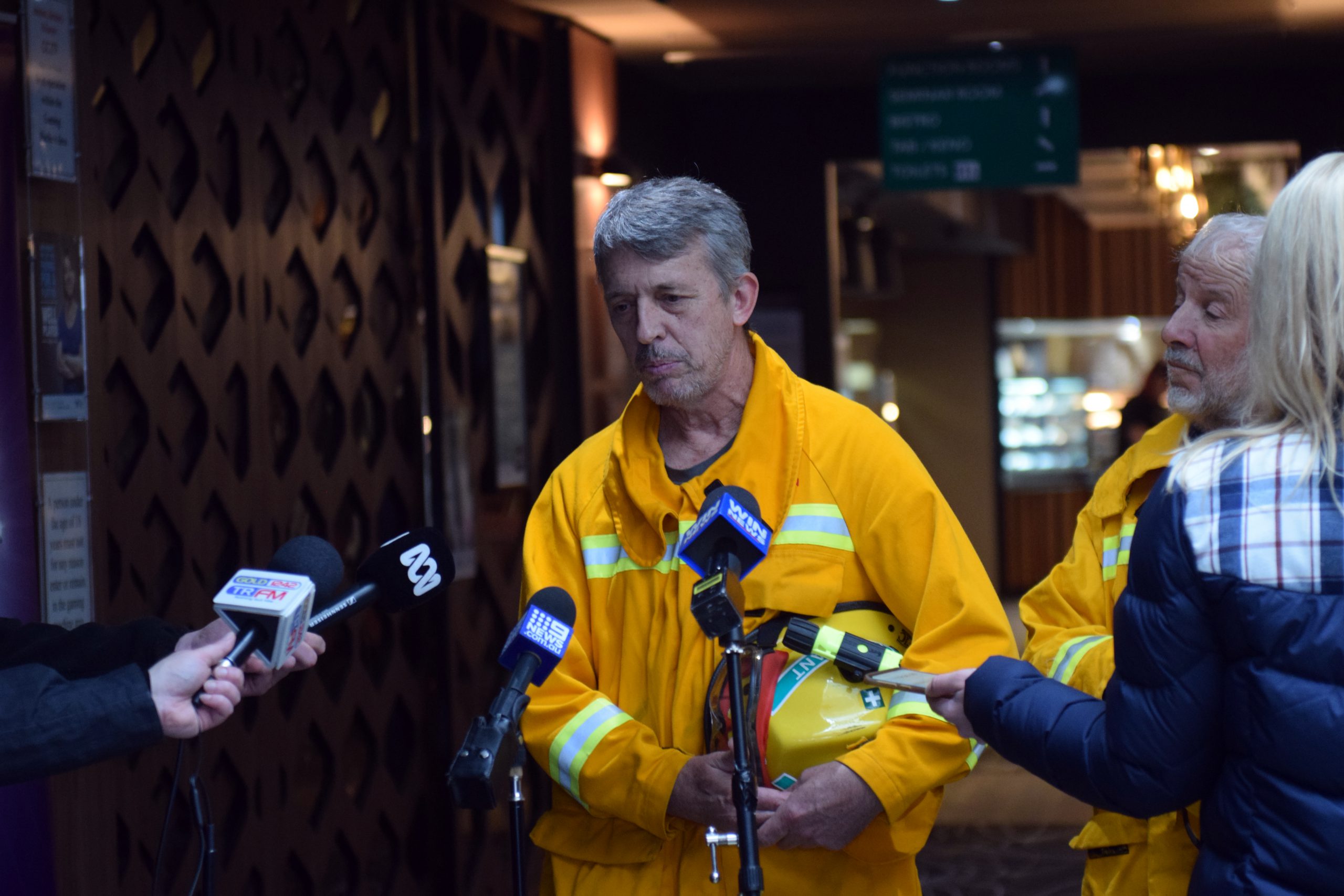 Tessa Randello
The Nationals launched a website on Monday asking for the opinions of regional Victorians regarding the fire service reforms that came into effect on July 1.

Fire Rescue Victoria was launched last week, made up of career CFA firefighters and Melbourne Fire Brigade, leaving the CFA as a volunteer only service.
Nationals leader Peter Walsh said if they were elected in November 2022, the party would introduce legislation to "restore the independence of the CFA" within the first 100 days of government.
The Nationals launched the site www.yoursayonthecfa.com.au to gather volunteer and community input on this legislation.
"Volunteers give up their time generously to keep us safe and they deserve the respect of the Victorian government to make sure that they are supported by a management structure that is in their best interest," Mr Walsh said during a visit to Morwell.
"We'll introduce legislation to restore the independence of the CFA by giving it power to select, recruit and manage its own staff who wear the uniform of the CFA."
Mr Walsh also said the Nationals would appoint an independent commissioner for Emergency Services Volunteers with the power to investigate volunteer's issues and arbitrate results.
Nationals Member for Eastern Victoria Melina Bath said it would be a "common sense reform that will bring the CFA together behind our volunteers".
"I want all our local volunteers in the Latrobe Valley and across Gippsland to know they have the Nationals' full support," she said.
CFA Tyers volunteer Peter Harrison expressed concerns about how the new structure will play out.
"There are some operational changes in processes and practices, so if you arrive in a Fire Rescue Victoria area first you take control then when FRV arrive they take control, so you are going to have changes in who is line command and I am concerned that is going to create some confusion and not allow us to actually respond to the best of our abilities," he said.
"We are concerned about how the connections will be what the line and management structure will be and how we best fit into that.
"Professional firefighters they do things differently at times, we come in as volunteers and do it as best with our skills so there is going to be some variations.
"If that means that they come up with complimentary training they will then ask volunteers to do additional work and that will put more pressure on volunteers and that is putting a lot of stress and pressure on our members."
He added a website for volunteers to put forward their opinions was a great idea.

"There have been some opportunities to do that in the past, but I think now that it has come into place it will be really good," he said.