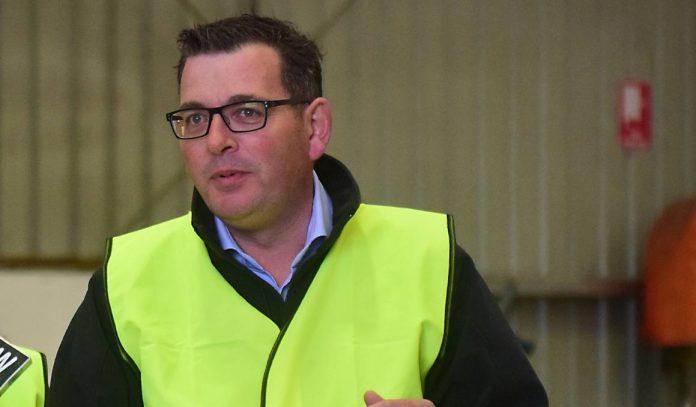 Kate Withers
VICTORIA'S State of Emergency will be extended by six months after a bill passed the Upper House in the wee hours of this morning.

Victorian Greens MP Samantha Ratnam had the swaying vote in the Upper House after making a surprise return from maternity leave to have her say.

After a marathon sitting the amended bill passed 20 to 19, with Reason Party MP Fiona Patten and Animal Justice Party MP Andy Meddick also voting in favour of the six-month extension.
Premier Daniel Andrews initially proposed a 12-month extension of the State of Emergency, which is set to expire on September 13.
Speaking to media this morning, Mr Andrews said more about the rules and formalities involved with the State of Emegency will be covered off when the government unveils its roadmap out of the pandemic this weekend.

But Nationals Member for Eastern Victoria Region Melina Bath, who spoke out against the extension in parliament on Tuesday, alleged the State of Emergency extension was the product of a "dodgy deal" between the government and crossbench MPs.
"The extraordinary powers delivered through the State of Emergency have been forced through with no liability and no responsibility," Ms Bath said.
"Daniel Andrews' approach throughout the coronavirus crisis has been completely lacking openness and accountability, and his government forced through a murky deal with the help of independents.
"A State of Emergency should only be given with tight controls and proper parliamentary scrutiny."
Ms Bath said she was "extremely disappointed" by the "arrogance and utter contempt" shown by the government towards Victorians.
Victorians are in lockdown due to the mismanagement and incompetence of the Andrews Government's bungled hotel quarantine program.
"Daniel Andrews has now been handed a dangerous new blank cheque to continue locking Victorians down and inflict further social and economic damage.
"Regional Victorians will continue to suffer because the Andrews Labor Government mismanaged outbreaks in the city.
"Throughout the pandemic, Labor has deliberately refused to be transparent. No-one is denying sensible measures must be taken, however this should never come at the expense of democracy and transparency."

The bill will now be sent to the Lower House where it is expected to pass overwhelmingly because of the state government's large majority, with 55 of 88 seats held by Labor.