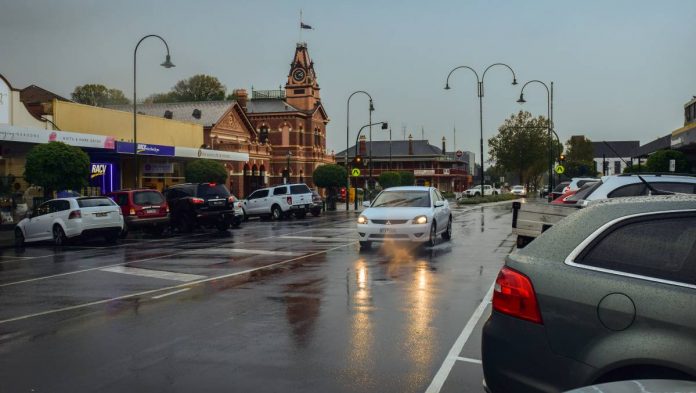 Kate Withers
The Bureau of Meteorology this week raised the La Nina status to active, meaning a wet spring and summer is on the cards for most of the country.

La Nina is a weather event that typically results in above average rainfall, particularly across eastern regions, and can also mean cooler days, more tropical cyclones and an early onset of the first rains of the season.
It represent the cool phase of the El Nino Southern Oscillation and is associated with cooler than average sea surface temperatures in centeral and eastern tropical Pacific Ocean.
The last La Nina event occurred from 2010-12 and resulted in one of Australia's wettest two-year periods on record, including widespread flooding.
While the impacts of a La Nina event can vary, the BOM has forecast this year's will not be as severe as one seen from 2010 to 2012.
BOM manager of climate operations Dr Andrew Watkins said for south-eastern Australia, including Gippsland and the Latrobe Valley, this meant the early onset of rain.
"During La Nina, south-eastern Australia typically gets more rainfall during spring and also into the summer months as well," Dr Watkins said.
"This could wet-up the soils and make the chance of widespread flooding and also at times flash flooding … the risk of those flooding events is higher during a La Nina event."
"Typically (this means) more rainfall, wetter soils, higher rivers, more river going into our storages as well which is a good thing in many areas."
This spells good news for farmers in drought-affected and bushfire-prone areas of the state
"In terms of bushfires and heatwaves, well luckily it reduces the risk of getting those really extreme heatwaves, but unfortunately the heatwaves we do get tend to be longer in duration and could be more humid as well," Dr Watkins said.
"In terms of fires, La Nina reduces the fire risk a little but of course south eastern Australia, one of the most fire-prone places in the world, we're not going to get through a summer without seeing any fires."
Some sunny spring weather will set in tomorrow and carry through until the weekend, with tops of 27 and 29 forecast for tomorrow and Saturday, respectively.
Next week sees a return of the wet weather, with temperatures dipping into the late-teens and rain expected across the Valley.