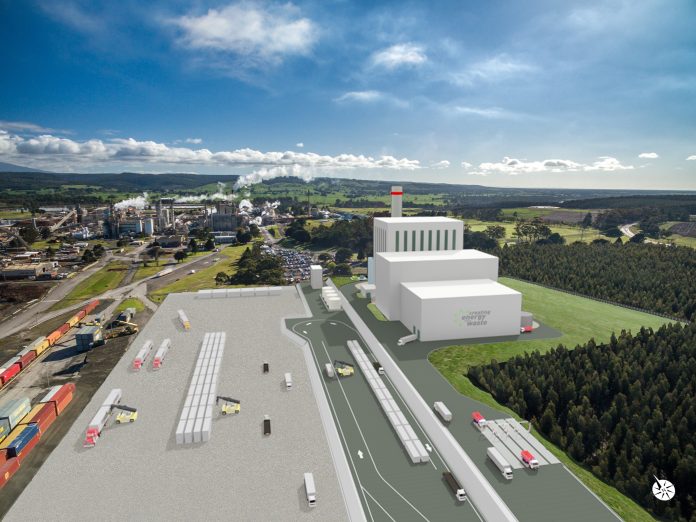 Michelle Slater
The Maryvale energy from waste project has taken another step forward as Opal Australian Paper secured just under half of the annual waste stream needed for the project to go ahead.

Opal has signed a deal with waste management company SUEZ to provide 150,000 tonnes per year of commercial and industrial waste to feed the $500 million project.
It has also appointed construction company ACCIONA to build the plant, which promises to operate with "strong local management with a highly capable domestic workforce".
Abu Dhabi-based equity partners Tribe and Mascar have jumped on board to develop the project.
SUEZ operates 55 energy from waste facilities around the world, while Mascar has interests in similar projects in Western Australia and the United Arab Emirates.
Opal is aiming to secure 325,000 tonnes of non-recyclable waste from landfill to generate steam and electricity to power the massive Maryvale-based paper mill.
This comes as Opal lost a bid earlier this year for municipal waste from 16 south-east metro councils to feed the project.
However, Opal strategic projects general manager David Jettner said he was hopeful the company would find the other half of its waste stream by mid-next year.
Mr Jettner said Opal was in the tender process to secure another 55,000 tonnes of waste from six Gippsland local councils, and 70,000 tonnes of waste from Gippsland businesses.
"Businesses are looking for sustainable ways to look after their waste by taking it out of landfill and into something for sustainable," Mr Jettner said.
"We are optimistic we can provide a more cost effective waste solution that is better than landfill."
Mr Jettner said two-thirds of the annual waste volume needed to be secured to get the financial closure for the project to go ahead.
The facility will initially comprise one processing line delivered in time to address the pending closure of south-east Melbourne's main landfill.
Mr Jettner said they would add a second line if more feedstock could be secured.
The project will reduce Victoria's greenhouse gas emissions by more than 270,000 tonnes a year and create 500 jobs in its three-year construction phase.