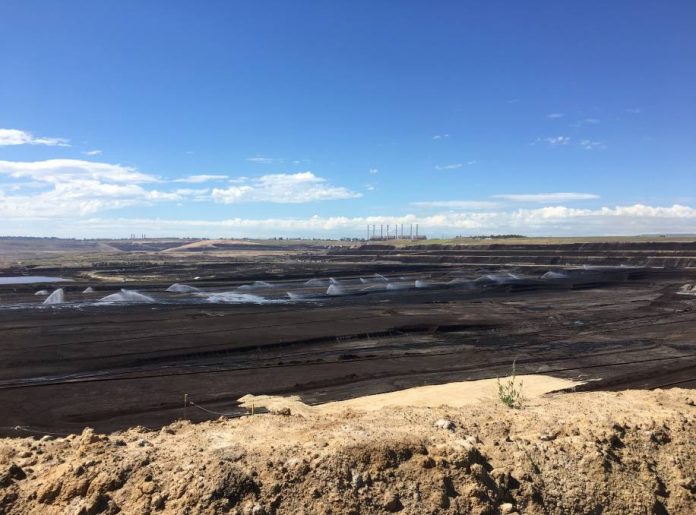 Michelle Slater
Federation University researchers are looking into the long-term rehabilitation of the Latrobe Valley's mines and any risks associated with using water to create full pit lakes.

The Geotechnical and Hydrogeological Engineering Research Group is undertaking two studies with $465,000 in state government funding, expected to be completed by June next year.

Federation University GHERG director Thomas Baumgartl said the studies will help to inform both the state government and mining companies how to proceed with mine rehab plans.
"These are initial studies to test if there is anything that needs to be investigated into the future, these studies will achieve an understanding of risks," Prof Baumgartl said.
Both the state government and mine operators have stated preferred options to use water as part of mine rehabilitation plans, with ENGIE hoping to start filling Hazelwood from next year.
Part of the Fed Uni investigation was to test if using ground or surface water to fill these mines could interfere with the properties in the brown coal deposits and destabilise the mine.
"The composition of water in brown coal is different to the composition of pit water – which would be mainly ground or surface water," Prof Baumgartl said.
"There are different concentrations of certain elements in pit water and this could affect the bonding of the carbon in coal. If this is the case, then will this affect the mechanical stability of the coal?"
Prof Baumgartl said the consequences may not be known straight away as it would take decades to create pit lakes.
"If we are filling the pits, this won't happen over night, even if they start next year, so we still have time on our side where we can look at these questions if there is a potential risk or not," he said.
"This will ensure that any plans to decide to fill it or not to fill it, that there will be no risks associated with the final rehabilitation outcome."
The second study looked into the stability of sloped environments once the mine batters had been covered and rehabilitated with overburden and vegetation.
"This is secured overburden, the Latrobe Valley mines don't have much overburden but it's sufficient to create a cover of a certain thickness," he said.