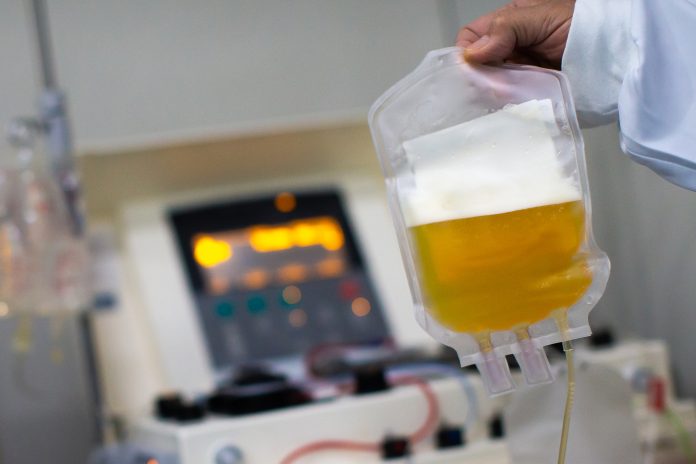 TRARALGON Blood Donor Centre is on the hunt for 300 plasma donors this month as patient need for the life-saving "yellow" part of blood reaches record high levels.
A total of 7000 plasma medications and transfusions are sent to hospitals in Victoria every
week, with a growing number of patients relying on them for the treatment of cancer, immune disorders, haemophilia, trauma, and kidney
disease.
It can take up to 13 plasma donations to make a single dose of some plasma medicines and more than 12,000 patients need plasma medicines and transfusions every month across Australia. Many of them are clinically vulnerable people who have been shielded during the COVID-19 pandemic.
"We owe an enormous thank you to Gippsland locals who donated plasma during the pandemic and ensured Australian patients continued to receive the plasma and plasma medications they needed," Lifeblood spokesperson Sarah Lacey said.
"But despite locals from Gippsland donating more plasma than ever before, these patients need more people on their support team to get them through treatment."
International Plasma Awareness Week, which runs from 4-8 October 2021, highlights the importance of plasma donation and recognises the role of plasma donors in saving and improving lives.
It also increases understanding about lifesaving plasma therapies to treat rare diseases.
"Donating plasma is simple," Ms Lacey said.
"Donating even once, or just once more, will help ensure Australian patients get the medicines they need."
To make an appointment or learn more about donating plasma, call 13 14 95 or visit lifeblood.com.au.