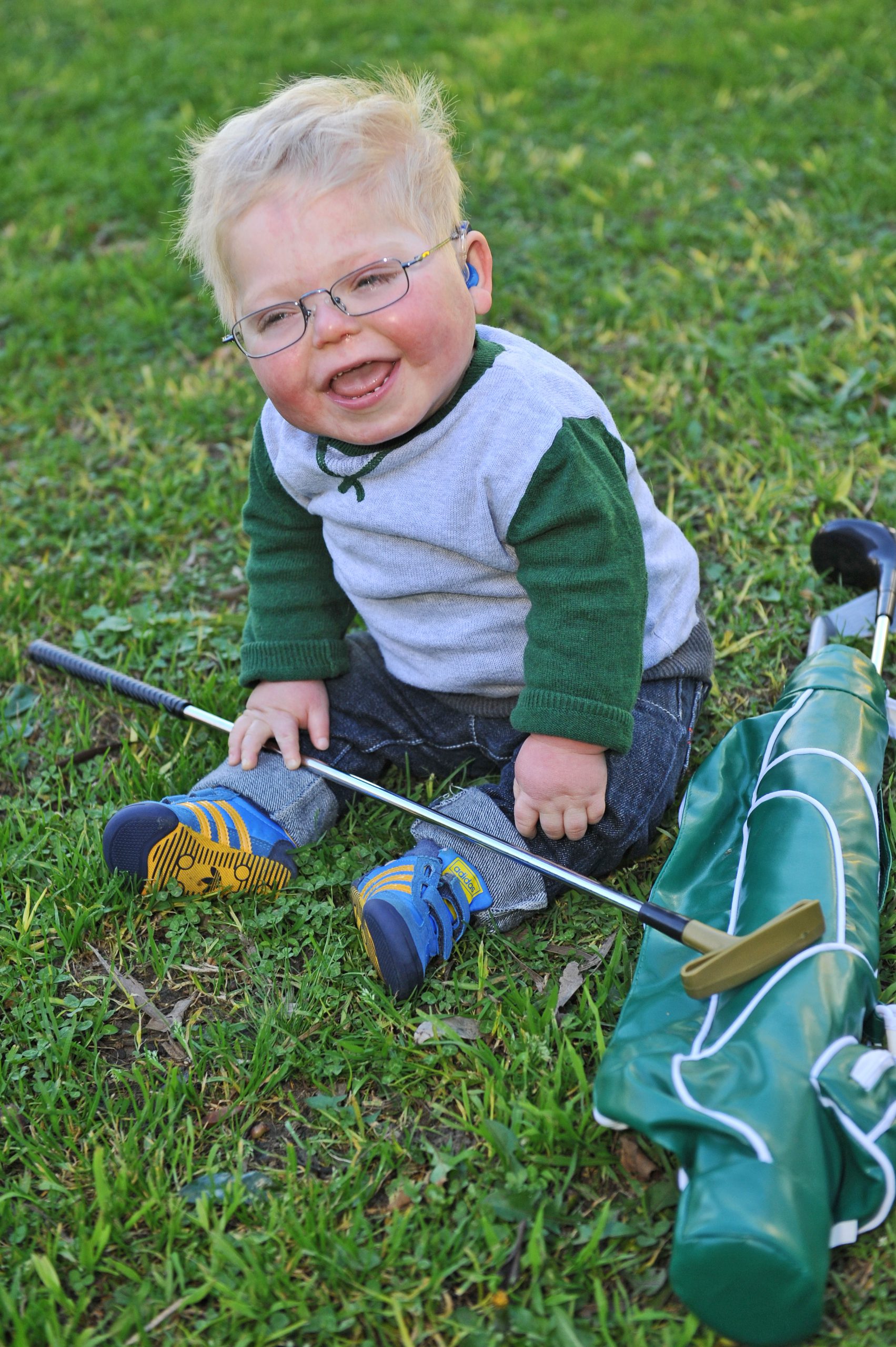 IN his first three years, Jakob Engley has suffered more than most will in a lifetime.

Born prematurely to Dani McLennan, Jakob spent most of his young life in hospital with a still undiagnosed genetic disorder, unable to eat, drink, breathe or hear properly.
Small for his age and with bones that do not grow correctly, Jakob has only recently come off oxygen support, and feeds through a tube in his stomach.
Displaying a series of troubling symptoms but with nothing to tie them together, doctors cannot offer a diagnosis for Jakob, whose future is for now a mystery.
"It is (scary), it's got lots of ramifications in terms of prognosis, you don't have anyone to look at it and go 'this is what he might be able to achieve in the future'," mum Dani said.
"Without a diagnosis you don't know if it's something you've given him, whether it's a recessive gene that parents have and together created or if it's just a random occurrence. So in terms of family planning… it's a huge issue."
Dani, 28, is an occupational therapist by profession, and caring for Jakob is now her full-time job.
With limited access to medical funding due to the lack of a label for his illness, and high expenses around specialist treatment and equipment, finances are stretched, and Dani has returned to her family home for support caring for Jakob.
Juggling physiotherapy, speech therapy and language development, daily battles at meal-times and a range of special needs, along with frequent hospital visits, every day throws up a new challenge.
Watery eyed but unwavering as she relayed Jakob's life story, Dani said the biggest fear was the unknown, with genetic testing not yet advanced enough to provide answers.
"If you're a new parent and this gets thrown at you, it's really unknown and to know what systems to push through," she said.
"It's excellent (being an OT) but it's a little bit scary because I have more understanding of what might happen and you jump to worst case scenarios a lot."
Despite his difficulties, signs are starting to improve.
Jakob has mastered an impressive commando crawl, which may put mum and dad's footy club – Glengarry – and recruiters on notice.

He is more responsive to verbal cues, shows decision-making skills, a reduced reliance on medication and has even begun some oral eating.
His progress has allowed Dani to return to work once a week, but best of all from mum's perspective, her little boy has rediscovered how to have fun.
"He's a bright bubbly kid, he has his own personality, he's quite cheeky. He's a determined little guy," Dani said.
In an effort to accelerate Jakob's slow development, Dani is raising funds for a trip to the United States for an intensive three week therapy program, with a golf day to be staged at Yallourn Golf Club on Sunday, 17 August.
The four-person ambrose event, which includes a 9.30am barbecue breakfast and show bag, costs $50 per player, with a 10.15am check in for an 11am shotgun start.
No handicap is required to participate and entries close next Wednesday, 13 August.
All funds raised will go toward Jakob's trip and future expenses.
To express interest as a participant or sponsor phone Michelle on 0407 866 828 or Dani on 0409 838 276, or email michellekyle@brentcorp.com.au
For more information about Jakob's journey, visit www.masterj.org