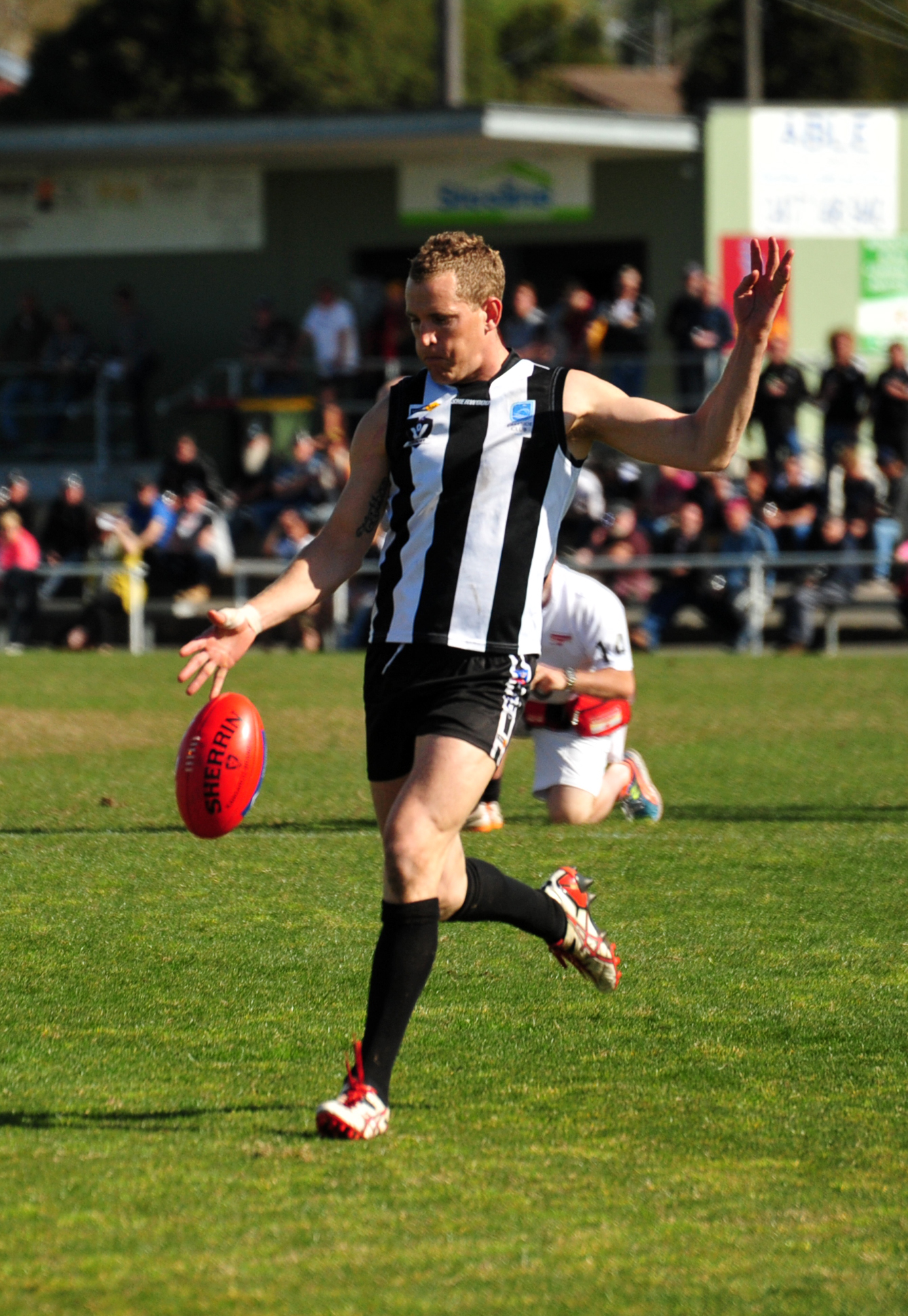 FOOTBALL
GIPPSLAND LEAGUE
By SAMUEL DARROCH
THE coaching turnstile is well and truly turning in the Gippsland League, with at least half of its member clubs to welcome new senior appointments next season.
Premiership coach Harmit Singh has called it a day at Morwell, with the club hopeful of announcing a replacement this week, and his greatest rival Matt Ferguson has also reportedly stepped down at Sale.
Traralgon has secured the services of former Maroon Mark Collison, who this season played with Southport in Queensland.
Collison played his junior football at Traralgon before heading to Woodside under Travis Ronaldson, followed by an assistant coaching role at Warragul and a stint at VFL club Frankston.
He will be assisted by Mick Stockdale, and the club is on the hunt for a couple of big recruits.
In a coup for Drouin, former clubman and VFL veteran Clint Proctor will come on board for the 2015 season.
Proctor has played in excess of 100 games at VFL level for Williamstown and Frankston, and was coach of Geelong Football League club St Albans for the past two seasons.
"He's a playing coach so hopefully (he brings) a new dimension and hopefully we can recruit a couple of players and become more competitive," Hawks club president Eric Bott said.
Glenn Garner's replacement at Leongatha is Beau Vernon, who became a quadriplegic while playing for the club in 2012.
Vernon has been confined to a wheelchair since breaking his C5 and C6 vertebrae, but remained involved with the club since his injury.
Ex-Gippsland Power and former Collingwood rookie Tristan Francis was named assistant coach.
Bairnsdale has reappointed Shaun Mooney on another two-year deal, Moe looks set to re-sign Adrian Burgiel, while Maffra is in advanced discussions with current coach Wayne Butcher.
Wonthaggi would be mad to let Rob Railton go after reaching the grand final, while fellow west Gippsland side Warragul is yet to appoint a senior coach.
The Gulls have a meeting scheduled for 8 October to continue discussions about a potential move out of the Gippsland League next season.