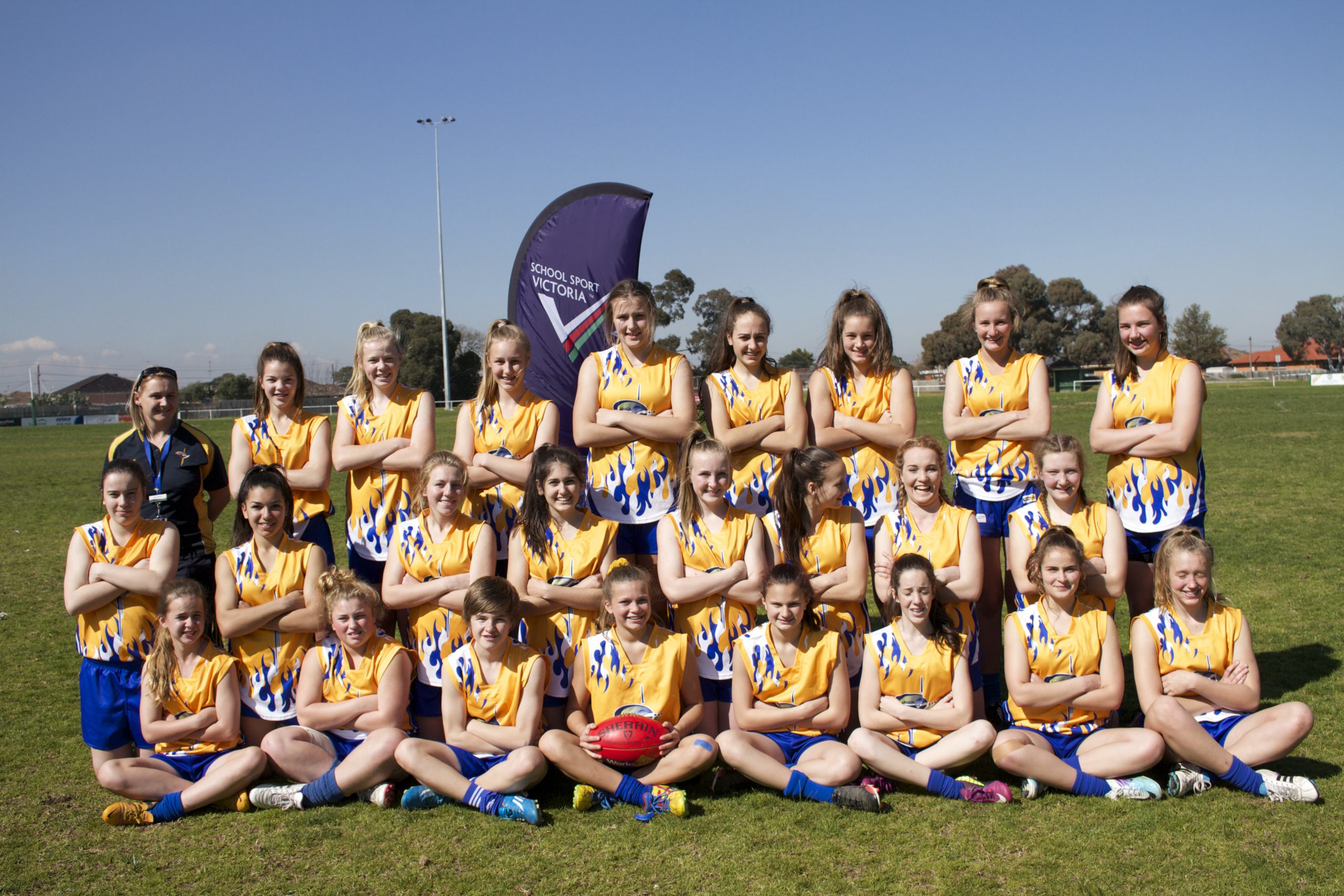 SCHOOL SPORT
LAVALLA Catholic College claimed an unlikely state double recently, taking out the Victorian Aussie Rules and soccer senior girls' championships.
A 14-point win over Catholic College Bendigo in the final secured a second consecutive Aussie Rules crown for the school under Gippsland Power girls' coach Nikki Schroeter late last month.
The Valley school travelled to Airport West for the finals series, where it first faced Maribyrnong College in the semi-final.
Lavalla dictated the pace of the game with an aggressive approach to build a 2.7 (19) to 0.3 (3) lead by half-time.
The second term was a dour struggle with neither side able to muster a major, but Lavalla's five behinds were enough to ensure passage to the grand final, 2.12 (24) to 0.3 (3).
The reigning champion was put on the back foot early in the big dance as Bendigo drew out to a 3.2 (20) to 2.2 (14) quarter-time lead.
Lavalla rallied back and through its trademark hard-nosed attack on the ball fought its way to a 15-point lead at the main break.
Bendigo was unable to recover in the second half, as Lavalla extended its lead by one point to run out a 6.11 (47) to 4.9 (33) victor and retain the state title.
Just one week later the school brought home another trophy with a shock run through the state soccer finals.
The senior girls successfully ran a gauntlet containing Rowville Secondary College, McGuire College and McKinnon Secondary College in their preliminary matches before overcoming Ballarat High School in a penalty shoot-out to win the championship game on 2 September.
The final was locked 0-0 at full-time before Lavalla held its nerve in the shootout 3-0.