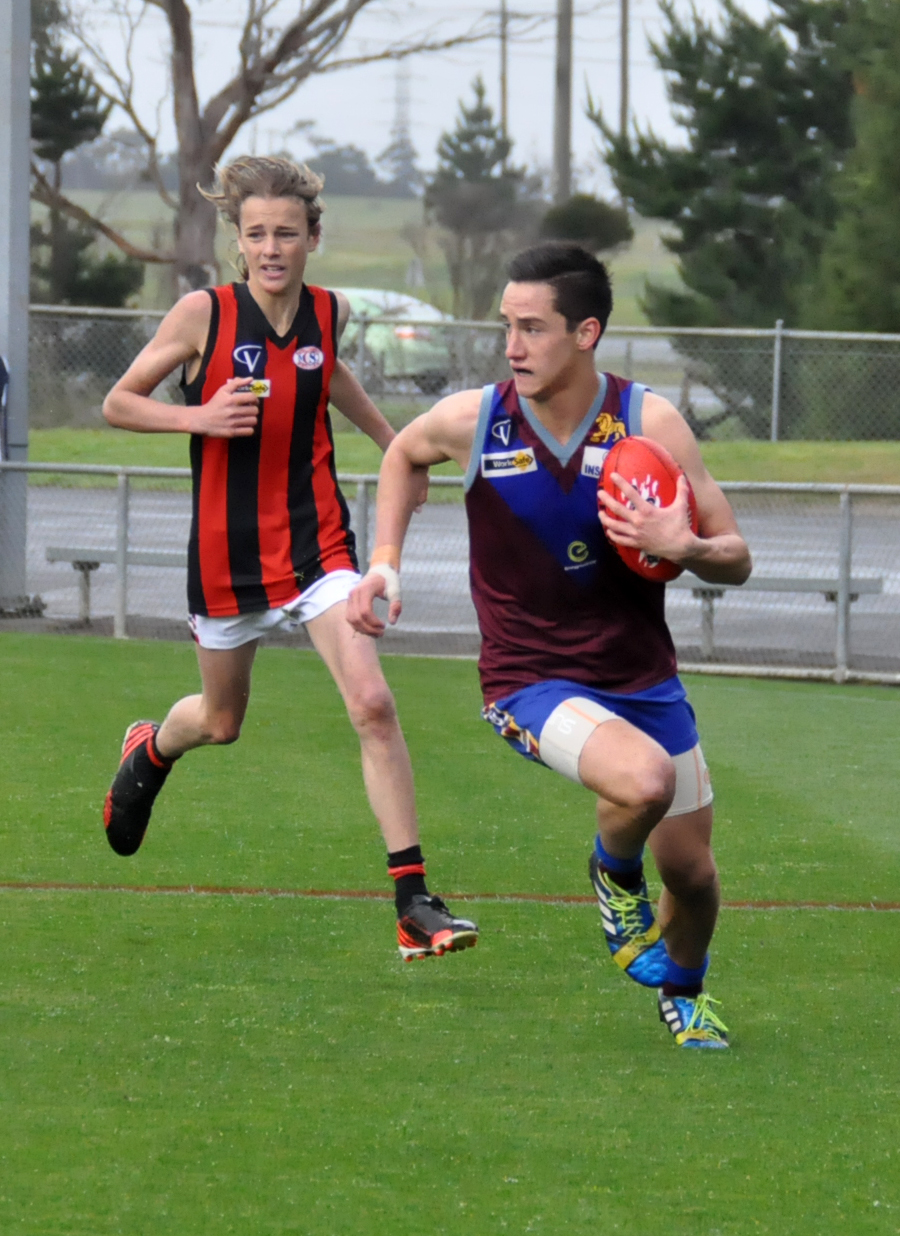 FOOTBALL
GIPPSLAND LEAGUE
By SAMUEL DARROCH
MOE Lions' first fourths title since the grade amalgamated into the Gippsland League senior ranks marked the beginning of a new era at Ted Summerton Reserve, so the premiership coach hopes.
Second year fourths coach Lachlan Sim led the Lions to an 8.12 (60) to 6.9 (45) victory over Maffra in Saturday's final at Morwell, 14 years on from their last chance at a flag.
Moe beat Maffra twice during the home and away season, and again in the second semi-final, but was pushed all the way by the Eagles on grand final day.
A tight first half saw the Lions lead by two points at the main break, before a three-goal-to-two third term extended the buffer to 10 points.
Neither side was able to conjure a goal until the dying minutes of the final term, as Moe hung on to win a bruising encounter by 15 points.
"We got away to a winnable lead by three-quarter-time but we were certainly playing much better than we did in the first half, and fortunately we hung on in the last quarter," Sim said.
"We're really proud of the boys over the last two years, I think it was a really good effort for a team that finished on top of the ladder… we certainly deserved our reward."
The Lions reached the final against Traralgon in 2000, the first year fourths were elevated to the senior structure of the league, but were crushed by a red hot Maroons outfit.
While it took some time to return to the main stage, Sim believes the club is there to stay at all levels with the quality of youth – a focus in recent years – coming through the ranks.
"We've really made some significant inroads to becoming more competitive in this league," Sim said.
"It's been a really hard road for us, but I've always been a big believer that we've had enough talent around this area to be competitive against the Sales, the Bairnsdales and Traralgons, we just needed to show parents that we had the right program for their kids and we've been doing that.
"People will look at us right now and say premierships are good, but we will be judged on what amount of these kids actually play up into our reserve and senior grades."
Sim, a veteran coach of 20 years with experience at senior level, TAC Cup and a host of junior age groups, said this year's crop had less top end talent, but greater depth and strength all round.
He believes about half a dozen Lions will be in the mix at Gippsland Power's under 16 level next season, with a handful also in contention for the under 18 TAC cup side.
"We're big on these kids playing an even higher standard of footy, we really push that as well, there's some kids there that won't make TAC Cup footy that we think will be really good senior players for us in the future," Sim said.
"We don't just develop four or five kids, we want to develop the whole lot."
The Lions reached a preliminary final last year, but made the next step this season after losing just three home and away matches.
Sim said the culture at the club had reached new heights, with a strong committee headed by first year president Manny Gelagotis and senior coach Adrian Burgiel, and the junior development had come a long way in recent years.
"We've changed our junior program the last two years, what we've tried to do is let the Moe and district area know that if you want to become a better footballer we think we can create a really good environment for you," he said.
"We teach them how to be good club people… not just playing but doing a whole range of other things as well, so we think we've had a pretty good group over the past couple of years.
"We want to build a winning culture, but we also want to build a club people want to come to as well."