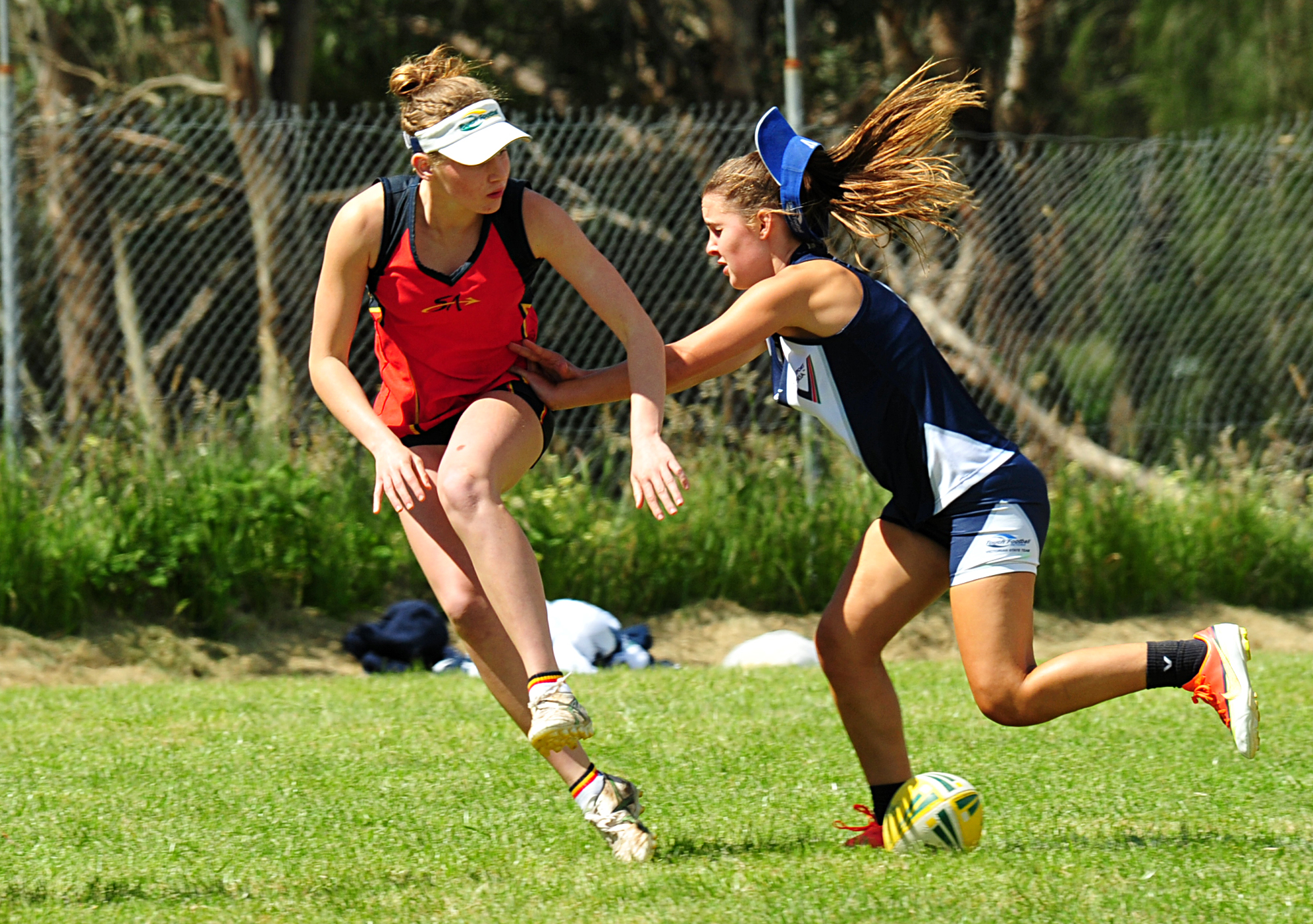 TOUCH FOOTBALL
By SAMUEL DARROCH
ACCOMODATION from Sale to Warragul was booked out this week as thousands flocked to Gippsland for the School Sport Australia Touch Football Championships in Morwell.
Held at Latrobe City Sports Stadium, the week-long competition concludes tomorrow with finals for 12 and under and 15 and under age groups, following a tournament spanning some 140 matches across four grounds.
The 27th edition of the carnival has drawn an estimated 2000-plus visitors to the region for one of the biggest events on the SSA calendar, which rotates from state to state each year.
The Latrobe Valley is represented by Lavalla Catholic College student Grace Walker in the 15 and under division, endeavouring to help Victoria usurp the might of Queensland, which currently holds all four age division titles on offer.
This year marks the first occasion in which each state and territory are represented in every age groups, with Victoria entering 12 and under sides for the first time.
School Sport Victoria strategic manager Nick Mooney said staging major events in regional areas was a focus, and that Falcons 2000 had proved a worthy host venue.
"We like to take events to regional areas as well because that way even the kids from Victoria aren't staying at home in Melbourne, they actually come away and they feel like they're away at a national championships… rather than just going home every night and we find that's a much better experience for them," Mooney said.
"(Falcons president) Tony (Salvatore) has been great and Ernie (Mendez) who's a club legend has been very helpful… it's been brilliant.
"This pitch here (the main ground) has come up really well, we were down here a few months ago and it was just going through the process of regeneration so we were a bit concerned, but the fields have come up really well."
As part of the Valley experience, students embarked on an educational component on their rest day yesterday.
The 12 and under squads travelled to Walhalla to discover the Goldfields Railway and Long Tunnel Extended Gold Mine and the 15 and under players toured Loy Yang power station.
"That's a really important part of the SSA philosophy – the education, not just of the students playing but the (dozen student) referees," Mooney said.
Touch football is one of SSA's largest participation carnivals.
Rugby states New South Wales and Queensland are the traditional powerhouse teams, though Victoria is slowly establishing itself on the national stage.
Mooney praised the efforts of Latrobe City and the events team in drawing the championship to the region, with an anticipated direct spend of close to $1.5 million over the course of the week.
Finals will be held tomorrow from 8.10am with the closing ceremony to be staged from 2.30pm, spectators are free.