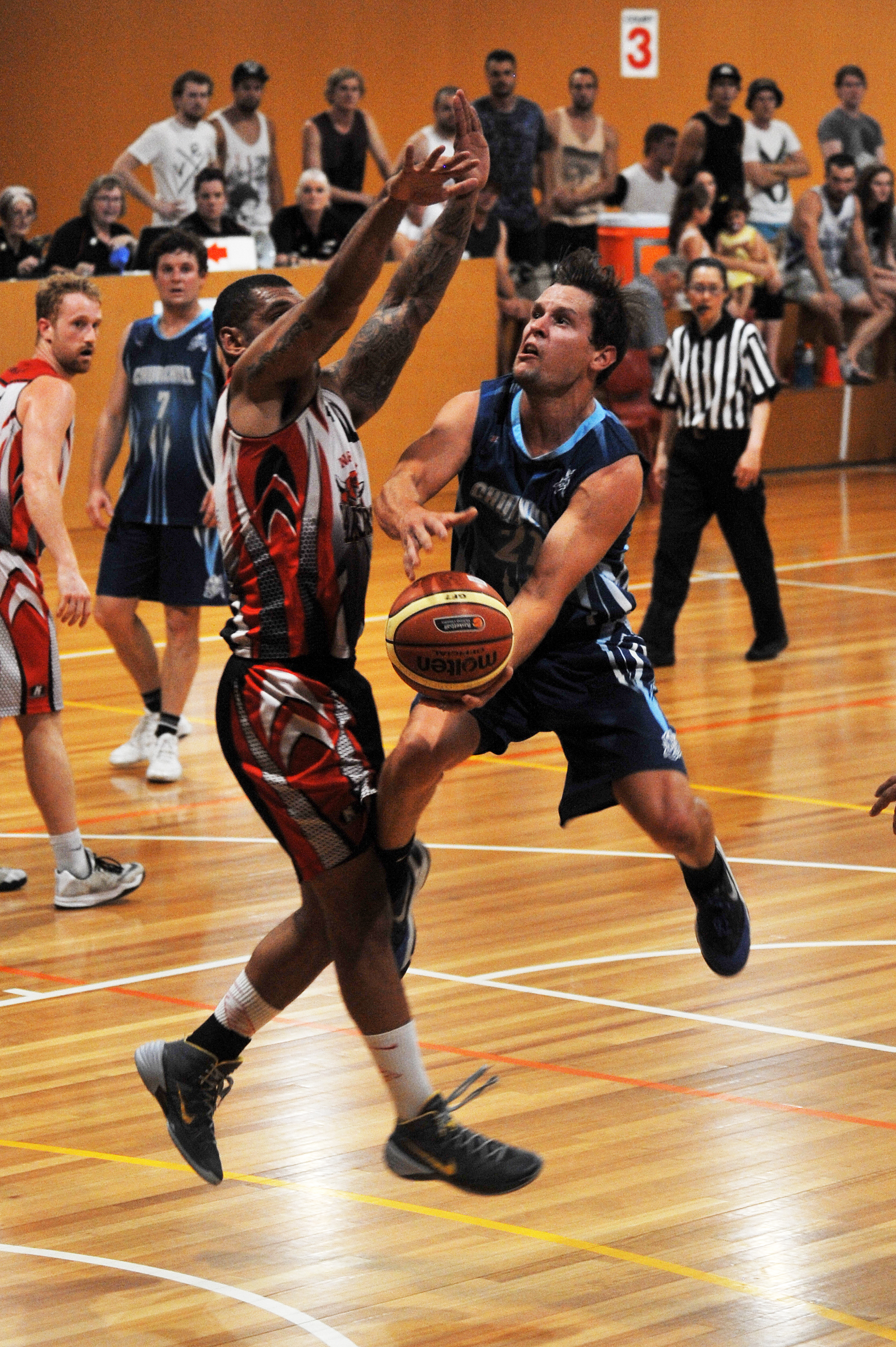 CHURCHILL made it back-to-back conference titles after posting a 78-72 win against repeat grand final opponent Warragul in the CBL Gippsland men's decider at home on Saturday night.

The defending champion surged out of the gate to lead 23-13 at the first break, but the Warriors stood tall in the second term to snare a 40-35 half-time advantage.
A 22-19 third stanza put the Blue Devils within a basket, and the premier pressed hard to take the last 21-13 and secure a six-point victory.
The final eight seconds dragged on for several minutes as Warragul sent the Devils to the free-throw line, and the elation permeating the full house was palpable when the clock finally expired.
"The atmosphere was fantastic, we were packed… it was just awesome to see the sidelines filled, the endlines filled and people standing as well," Churchill president Michael Cleef said.
"The teams were really, really happy with themselves, we had people dancing, people screaming. I think we knew from that last eight seconds that we had the win there because we were six points in front with free throws."
Andrew Petrou was unstoppable with 25 points, while skipper Jordan Canovan and Rob Michaelides, who was on fire throughout the playoffs, offered able support with 18 apiece.
Churchill's season was less emphatic than the undefeated run of 2013/14, and Cleef said the nerves were jangling at times in the campaign.
"We were quite nervous at one point halfway through the season when they started having a bit of a tough time on the road, but I think Vashon (Weaver) coming back from injury (was key) and the boys really got together and worked hard and said we want to get this and that's what they did," he said.
All conference finals between the winners of regional divisions will not be staged this season.
Churchill 78
Andrew Petrou 25pts
Jordan Canovan 18pts
Rob Michaelides 18pts
Warragul 72
Steve Bonacci 14pts
Michael Santo 14pts
Jarryd Moss 13pts