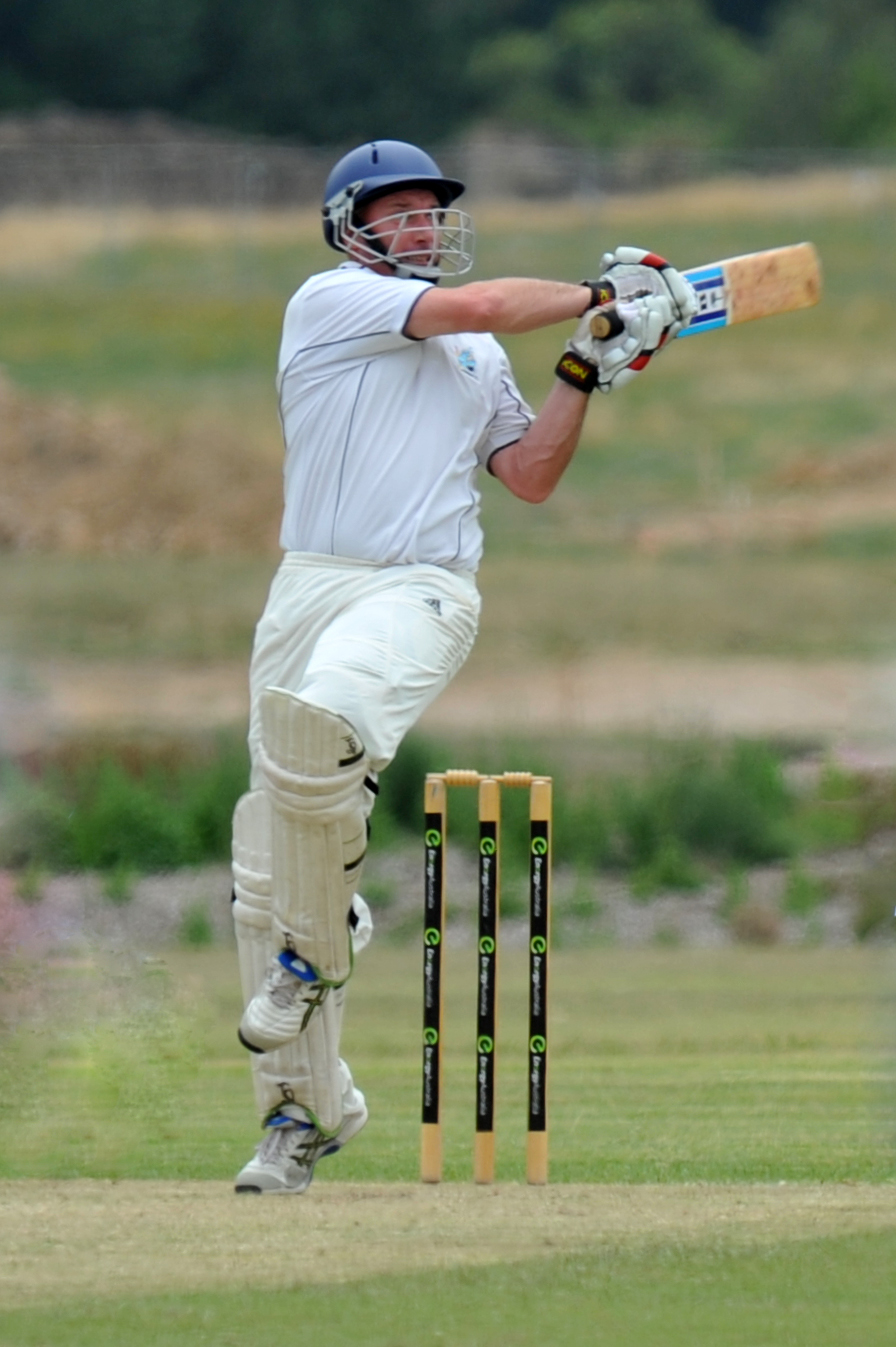 CRICKET
CGCA
THE Energy Australia Cup grand final rematch ended in victory to last season's runners-up, as Latrobe came out on top against Mirboo North.
The Sharks lost Anthony Bloomfield on 43 but at 3/130 were well in command of the match chasing 169.
Daniel Siddle and Tim Cranwell both departed without scoring, and at 5/136 the visitors needed someone to dig in and build a partnership with coach Kaushik Aphale.
Steven Freshwater put his hand up, and a 43 run stand was enough to get Latrobe over the line.
A post-tea break collapse was instigated by Liam Smit who nabbed 3/15, building on the hard work of Jarrod Speed (4/25) to bundle the Sharks out for 187 and ensure the Tigers retained at least second spot, and the choice of venue for this weekend's semi-final between the same two teams.
Mirboo North enjoyed a brief second innings before play was called off for bad light, finishing at 1/14 with Brendan Evans claiming the wicket of Jed Alexander for six.
Moe v Yallourn North
MOE chose to enforce the follow on against Yallourn North, and at 4/49 the Lions had the Bombers on the ropes.
Needing 54 runs to make the home side bat again, Yallourn North skipper Patrick Spiteri was the man of the hour and played an excellent innings in tough conditions to top-score with 57, the highest score by any batsman in the match.
Jayden Mathison was the pick of the bowlers, claiming 5/40 to give him match figures of 13/48 after his astonishing 8/8 last week.
The remainder of the Yallourn North batsmen offered little resistance, with Josh Keyhoe's 17 the next best score and Steven Pearson made 12*.
Needing 28 to win, Moe captain Andrew Philip promoted Sean Spiteri to open with Joel Mitchell.
The former departed for two after being adjudged lbw to Rowan Kelly, and when Nathan Lee was caught behind off Lucas Fry for a duck, the Lions were in danger of wobbling at 2/3.
Justin Mathison managed to hang around long enough to allow Mitchell (21*) to score the remaining runs and send the Lions to the minor premiership, a remarkable achievement for the youthful Moe team.
Thorpdale v Newborough Bulldogs
NEWBOROUGH was rolled for 80 against Thorpdale, with Travis Pickering (3/22) and Jason Richardson (3/15) cleaning up the Bulldogs.
The Blues batted again and racked up 7/148 in just 25.1 overs, with Kayne O'Connell (55 retired) and Fraser Smith (43 retired) paving the way.
Newborough staved off outright defeat by closing at 7/156, Leigh Colgrave top-scoring with 37.
Richardson and O'Connell both picked up two wickets each for the Blues.
Morwell v Trafalgar
TRAFALGAR missed out by five runs against Morwell, with Rhys Holdsworth's 48 not enough to get the Ships over the line.
Davin Charleston (4/46) and Brendan Brincat (5/82) made regular breakthroughs to hurt Trafalgar's chances, and when the last recognised batsman Nathan Simpson was dismissed to leave the visitors 8/145, they were really on the ropes.
Daniel Heathcote (24) and Jackson Noonan (12*) dug in deep and got the Ships close, but in the end it was just too much for the tail to do.
Latrobe v St Vincents
Latrobe sealed fourth spot with an unconvincing win over a depleted St Vincents.

Batting first the Saints were undone by the swing of Brendan Wynne (4/9), with Zayne Dowdell's 23 the top score.

Defending just 72, Brett Dowdell (4/30) and Brett McRae (3/13) did their best to put a twist in the tale as the Sharks collapsed to 8/52.

They were indebted to Ian Kennedy (23*) and Nathan Nikodemski (12*) for getting them across the line and sealing their spot for next week.
Trafalgar v Morwell
Trafalgar's loss to Morwell ultimately cost it fourth place, after being rolled for 109.

The total could have been even worse if not for the intervention of Christian Burgess (43) and Dave Bremner (28), who were the only bats to get double figures as Rob Semmler (4/18) ran through the lineup.
Morwell cruised to the target six wickets down, Kris Fortiun (34) and Michael Mooney (31) making sure of the points.
Yallourn North v Moe
Yallourn North posted 7/204 against Moe with Andrew Shaw (65) and Glenn Sheekey (58) powering the total.

Paul Cake was Moe's best bowler with 3/38.
Moe opened with father and son duo Robert and Ryan Sim, and the latter scored a fantastic half-century, and together with Jagbir Singh (45) took the Lions close but ultimately they ran out of overs, closing at 8/183.

Steve Byrne (2/8) and John Wirz (2/25) dented the visitors' chase, as the Bombers ended their bleak season with a welcome win.
Rawson v Mirboo North
Mirboo North's 8/202, helped by an excellent innings of 51 not out by young gun Jesse Buxton at number eight, was more than enough to account for Rawson.

Ben Rotheram (4/50) and Peter Falls (3/24) did their best but couldn't contain the aggressive Tigers.
The Kookaburras could only manage 112, including 52 from Alex Sword and 32 to Rotheram.

Dale Banks (2/12) and Connor Williams (2/10) cleaned up as spin throttled the chase.
Jeeralang-Boolarra v Thorpdale
Stan Urbanic (102 retired) and Tim Laaks (91) enabled Jeeralang-Boolaara to post 4/270 against Thorpdale, with the Blues all out for 88 in reply.
Newborough 107 (W Rilen 35, S Wilson 4/16) def by Jeeralang-Boolarra 4/114 (B McCormack 36, D Reynolds 2/32)
Hazelwood North 141 (J Hawkins 100, S Hanning 5/42) def Latrobe Colts 117 (T Higgins 34, R Byrne 4/19, J Hawkins 4/33)
Morwell 91 (R Whitney 5/26) def by Moe 8/200 (C De Vent 56, MS Smith 3/42)
Mirboo North 72 def by Latrobe Sharks 3/84
St Vincents 31 def by Willow Grove 6/346 (S Noy 139*, B Hams 56)