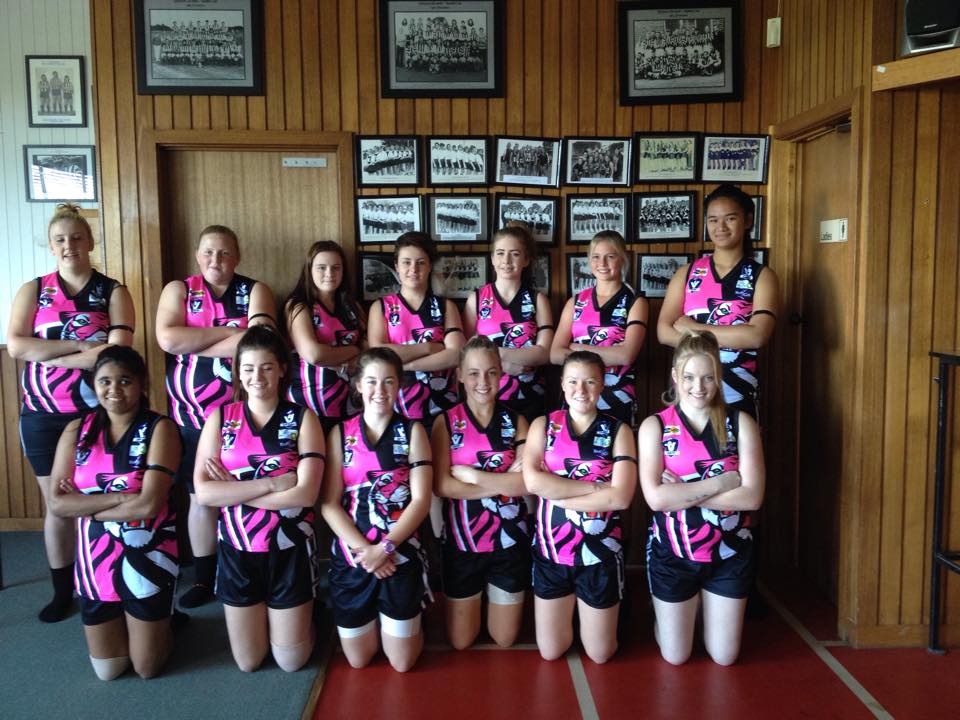 MORWELL Tigers Junior Football Club will be among hundreds of sporting groups around Australia decking out in pink this Mother's Day weekend to support Breast Cancer Network Australia's annual Pink Sports Day.

With a week off scheduled for the club's Central Gippsland Junior Football League sides, the Tigers' youth girls team will be the main attraction when they tackle Warragul in round four at Northern Reserve, Morwell.
Replacing the traditional yellow and black feline logo will be a pink tiger as part of the club and league's efforts to help raise funds for BCNA, with the entire round of matches set to support the cause.
Morwell Tigers club secretary Keith Kerstjens said the occasion hit close to home for the girls' league in particular.
"It's a good one to support, that's what we have our pink round for to tie into the breast cancer (support stream)," he said.
On the field the Tigers will be chasing their first win of the year, coming off an agonising one point loss to Stratford in round three.
"We've got quite a few new girls that are learning the ropes," Kerstjens said.
"It's a growing sport, last year there was four teams, this year there are seven teams."
Pink Sports Day Ambassador and AFL legend Shane Crawford said the campaign was a chance for communities to rally together and support one another.
"Pink Sports Day is not just about the women diagnosed, it's also a chance to show support for the many husbands, family members and friends also affected," he said.
"I'm proud to be doing my bit to support Australians affected by breast cancer and I hope all sportsmen and women will join us and proudly wear pink this Mother's Day weekend. And of course, I want to see communities out in force, standing on the sidelines cheering on their teams as they play for a great cause."
More than 15,000 women are expected to be diagnosed with breast cancer this year.
The funds raised via Pink Sports Day are critical to Breast Cancer Network Australia's work in offering women free, ongoing and up-to-date information, services and support.
Morwell plays Warragul from 2pm on Sunday at Northern Reserve, where donations from the public will be accepted.