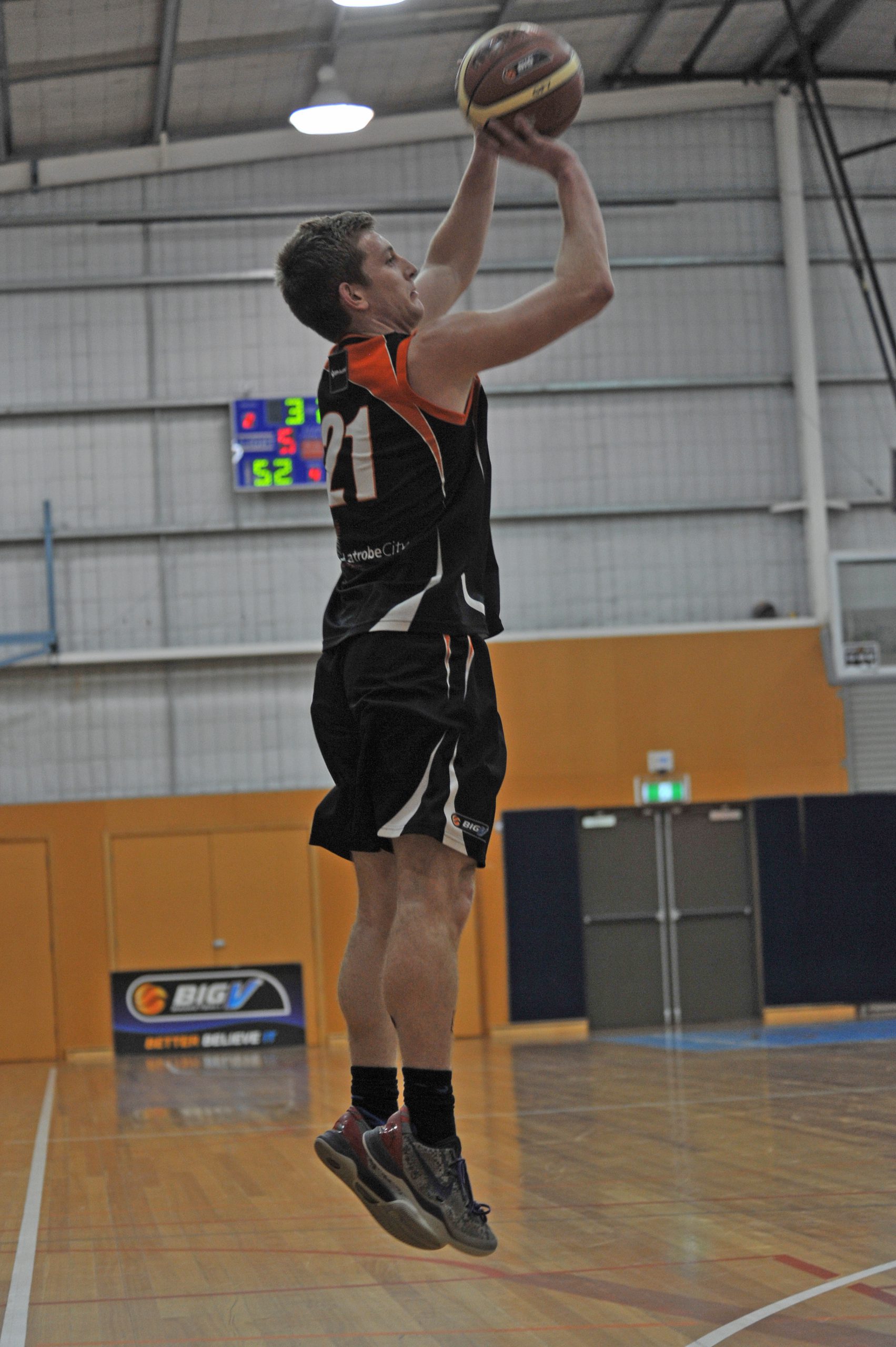 BACK-to-back premierships eluded Latrobe City Energy at the weekend, as Melton Thoroughbreds cemented the division one men's title in game two of the grand final series at Traralgon.

Chasing a second consecutive title, Energy fell short of forcing a third and deciding game in front of a packed-out home crowd, dropping Saturday's must-win playoff tie 87-80.
Execution failed the reigning premier at crucial moments throughout the contest which ultimately condemned the home side to a second single digit loss in the best of three finals series.
In an otherwise even three quarters, it was Melton's explosive second term which proved the difference.
The visitor landed 29 points to Energy's 22, creating a six-point buffer at the half that proved insurmountable by the final buzzer.
Having reached the playoffs the hard way on the back of an up and down season, losing the silverware when it was so close was a tough pill to swallow.
"Really disappointing, despite the fact it's been an indifferent season for us we still thought we were more than a chance of winning; we thought if we played our best we would win, but we didn't do that," coach Les Stothard said.
United States import Terrance Beasley ensured he spent as much time on court as possible, limiting his foul count to four for the evening, and made a big impact on the offensive end.
Having stated his desire to secure the premiership earlier in the week, Beasley was a man possessed, racking up 21 points and 13 rebounds to lead Energy's scoring.
The reliable Jordan Canovan provided support with 17 points, eight rebounds and three assists, but overall too few shots hit their mark for the Energy when it mattered most.
"To their credit they made shots when they needed to and we just didn't execute down the stretch in both games and that cost us," Stothard said.
"The total winning margin over two games was nine points combined… it was really disappointing."
While the morale among the Energy camp was restrained post-game, the achievement of reaching consecutive finals series was not lost on the premiership coach.
"I think when we sit down and digest it all we'll certainly look back and say it was a great effort to get back there," Stothard said.
"It's obviously very hard to win a championship and it's harder to defend a championship so I think to the guys' credit we got a chance to do that.
"I'd been saying all along that until someone beats us we're the defending champions, unfortunately it was one of those things and we didn't win and now we're no longer that defending champion.
"It was a successful season, making the grand final two-years-in-a-row is certainly nothing to be sneezed at."
In his post match speech Stothard made special mention of the Energy crowd, which again turned out in force to support the side in orange.
"The support was fantastic… they turned out in droves every single home game; finals series was great and they were great again (on Saturday)," he said.
"It does mean a lot to the guys, they certainly lift a bit with the crowd."