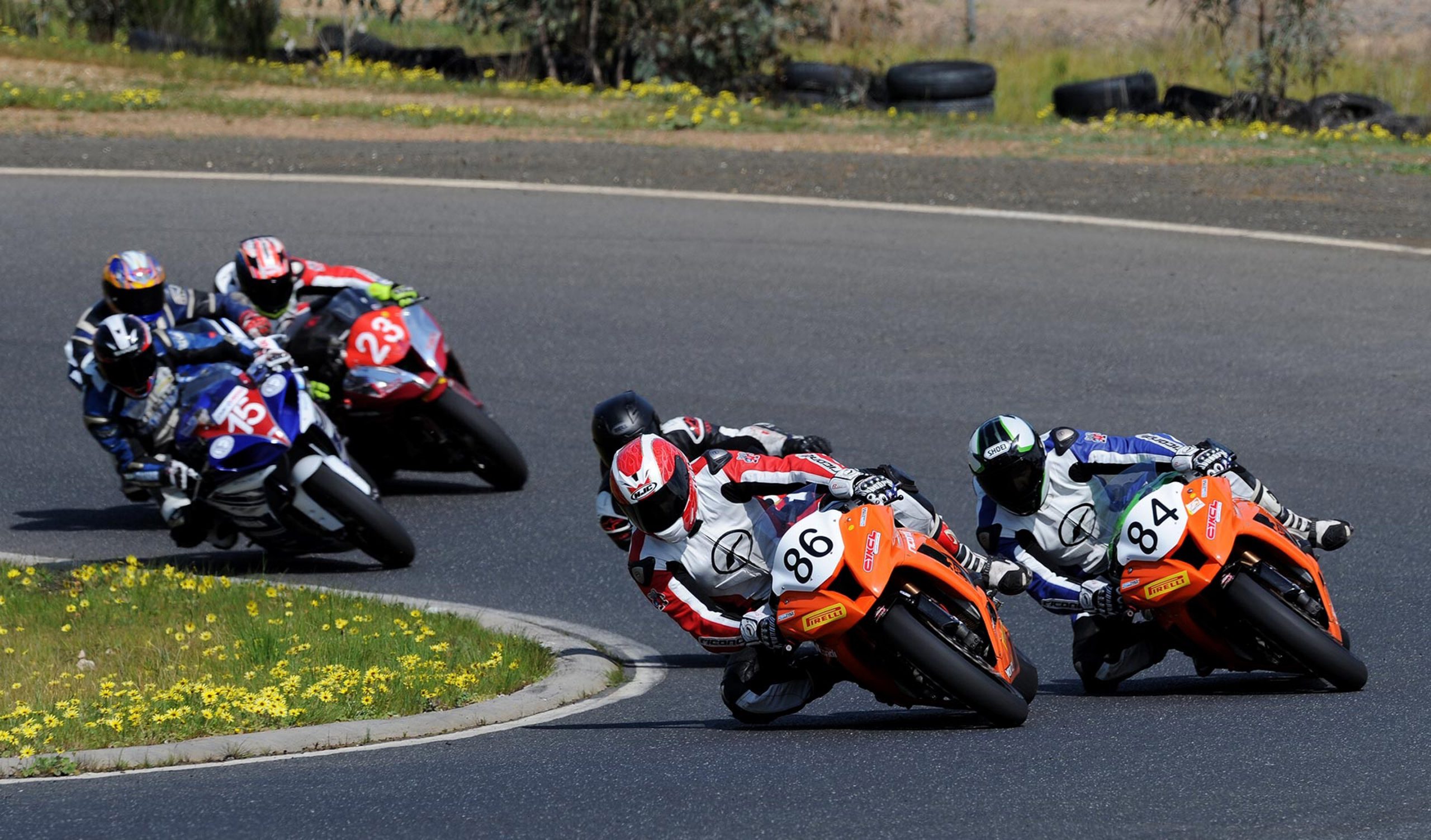 MOE motorcyclist Tyson Jones will be revved-up for redemption at the coveted 2015 Victorian Road Racing Championship at Broadford's State Motorcycle Sports Complex this weekend.
Last year the 29 year-old took a minor spill going into turn one of race two which ultimately cost him the title.
He finished third overall after emphatically winning races one and three.
"The second race was pretty disappointing last year so yeah I definitely want to win it this year," Tyson said.
"Hopefully, I can win that Superbike title but we'll see how I go. I'm always looking to go faster and I'll be aiming for three wins."
Tyson will have his work cut out for him however, as his brother and 3J Racing teammate, Nathan Jones, returns to the competition after a year hiatus due to work commitments.
"I'm really looking forward to the VRRC and getting back to Broadford," Nathan said.
"My goal is to win the Superbike championship like I did in 2013, so it will be awesome to win it again in 2015."
Nathan has returned to the bike with ease, taking out the expert championship and the Greg Bailey championship in the Hartwell Motorcycle Club Championship.
Already nearing peak form, Nathan's chances will be bolstered by his fondness for the Broadford track.
"It's a good technical track. It serves up a bit of everything with undulating corners. You could say it's mine and Tyson's home track; it's where we've spent of our most time at," he said.
"I know how disappointed Tyson was and he's still kicking himself so he's definitely keen to make amends this year.
"It'll be good to go head to head again."
The 2015 Victorian Road Racing Championship takes place at Broadford's State Motorcycle Sports Complex on Saturday and Sunday.
The racing action is live online during Sunday's session at www.mysportlive.com.au