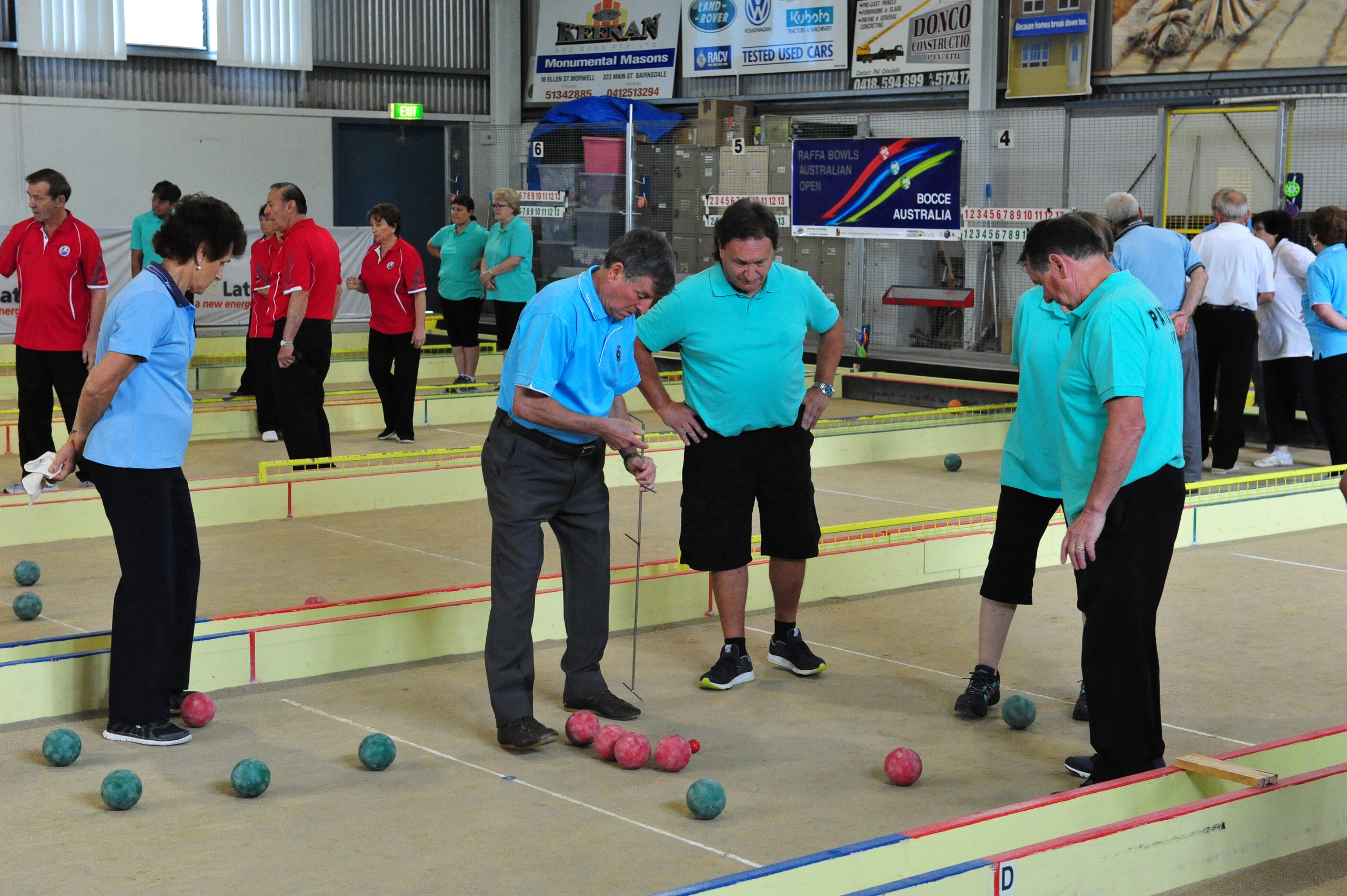 THE Australian Raffa Bocce Open championship trophy has been whisked away by New South Welshmen for the second consecutive year following the conclusion of the event at Morwell's Italian Australian Club.

The NSW representative side comprising Rocco Mancini, Silvio Bruzzese and Santa Bruzzese defended the title they earned last year with an 8-6 grand final triumph over Marconi Club's Giuseppe Rozzo, Nella Chiandotto and Giuseppe Marraffa on Sunday.
The victorious trio won the bulk of the $3000 prize pool and the opportunity to represent Australia at the World Championships in Brazil.
Morwell defended home turf valiantly with three sides reaching the quarter-finals, but again came up just short of keeping the silverware in the host's trophy cabinet.
Local team Vince Luddini, Margaret Paolini and Nick Albanese advanced through the preliminary rounds before being ousted in their quarter final.
Warm Morwell favourites Franco Fava, Diane Penney and Nick Penney topped their pool only to be defeated by clubmates Jim Fava, Maria Fava and Pino Tortora 7-10 in their sudden death clash.
The latter team ran into a hot NSW side in the semi-finals, setting up the all NSW decider.
Bocce Federation of Australia president Raymond Cher said the final was a thrilling spectacle for the local crowd, with a host of experienced national representatives on show.
"The finals was really the battle of the internationals," Cher said.
"Of the winning team, Rocco Mancini and Silvio Bruzzese had played for Australia in a previous World Championship in Argentina, while the runners-up were led by Giuseppe Rozzo who had played for Australia in previous World Championships in both Argentina, and Rome last year."
A total of 16 teams participated in the mixed triples event, necessitating the use of all six rinks at the Morwell bocce centre, prepared by Frank Fava.
Raffa bocce is similar to bocce bowls, but the bowls are plastic material and the player can bowl or throw to knock the opponent's bowls away and make a point close to the jack, or with a low toss bounce the bowl to displace the opponent's shot.