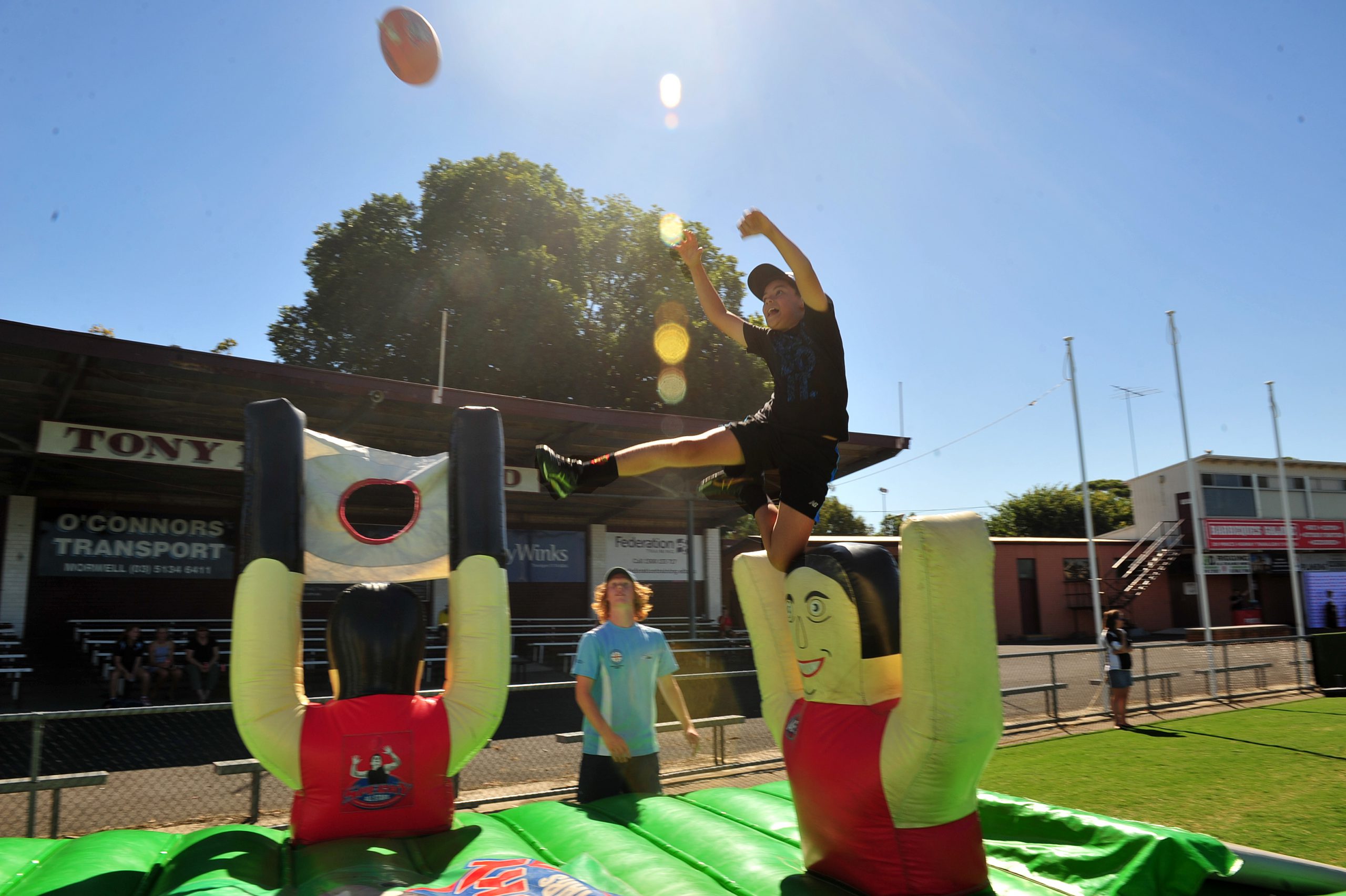 Traralgon Football Netball Club hosted a stop on the Footy Full on Footy Tour on Wednesday.

Part fun day, part fund raiser, the event included footy related activities for kids and a sportsman's night for the grownups.
"There's a hell of a lot behind the scenes that had to go into bringing it all together," club president Andrew Livingstone said.
"It's been a great effort by a lot of people at our club. It's fantastic we have so many good helpers."
Fox Footy commentator and News Limited columnist Anthony Hudson said it was a great event to be part of.
He also said getting out to grassroots football, like the sportsman's night, was a chance to reconnect with community football.
"We had a really good night," he said.
"It's fantastic for someone like me, who is working with an elite side all the time, to get back to the grassroots feel and why we fall in love with footy in the first place."
At the family fun day hundreds of children enjoyed free activities including a footy clinic, face painting and photo opportunity with the AFL and AFLW premiership cups.
It took a fair amount of effort on behalf of Maroons' management and volunteers but Livingstone was positive on doing it all again.
"Certainly," he said.
"It promotes the game and promotes our club, and that's the main thing."
Tour spokesman Jason Murnane said it had been rewarding to get out into the regions and be part of community football.
"We've done footy launches before, but we wanted to do something more ambitious this year," he said.
"I think the guys really enjoy coming out and talking about their war stories to footy loving people.
"It's a way of giving back. We want to show that grassroots footy is really important to us."