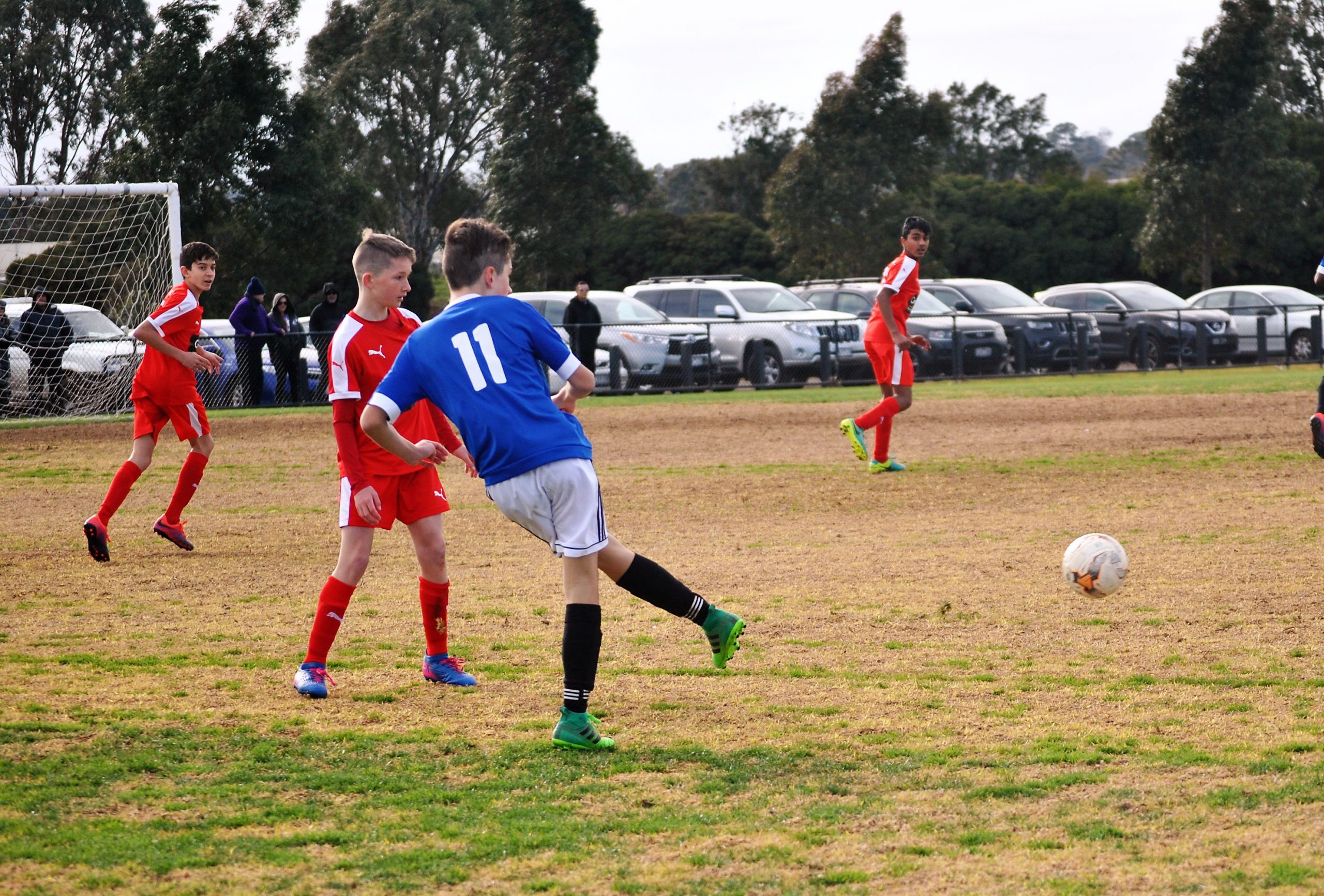 SOCCER

GIPPSLAND FC
Under-15
The under-15 boys were hoping to bounce back with a victory after dropping the points against East Bentleigh, but were faced with a tough task against second-placed Berwick City.
The Gippsland boys started strongly and were rewarded with a goal in the first half courtesy of co-captain Jesse Buhagiar.
Gippsland continued to attack to no avail and were left devastate when Berwick scored an equaliser in the final minute to tie the game 1-1.
Gippsland coach Lee Dastey said while he was disappointed with the result he was pleased with the performance.
"The boys played well and deserved to win, but that's football sometimes," Dastey said.
Under-14
The under-14 Gippsland boys were in good form leading up to the weekend sitting in third position on the ladder.
After leaders Berwick lost the previous week the under-14s were confident they could leapfrog their opposition with a strong showing.
Gippsland came out strong and were duly rewarded with an opener from lively winger Manny Scarlett, who notched his ninth goal for the season.
In an even contest Berwick returned fire just after the break to level the game at 1-1.
Chances from both sides weren't enough to split them, with the final whistle sounding at 1-1.
Gippsland has been the only club to take points from Berwick in both matches this season.
The draw keeps Gippsland in third spot on the ladder, while East Bentleigh moves to the top and Berwick sits in second.
In a tight competition, a mere three points separate first from fourth.
Under-13
After a great effort the in round 11, confidence was building in the Gippsland under-13 camp.
The boys enjoyed some great spells of possession throughout the game against Berwick.
Gippsland managed to keep Berwick quiet for the majority of the game and scored in the last minute when Rhys Galvin popped up with the winner.
Gippsland is back at Inverloch for round 13 next week.