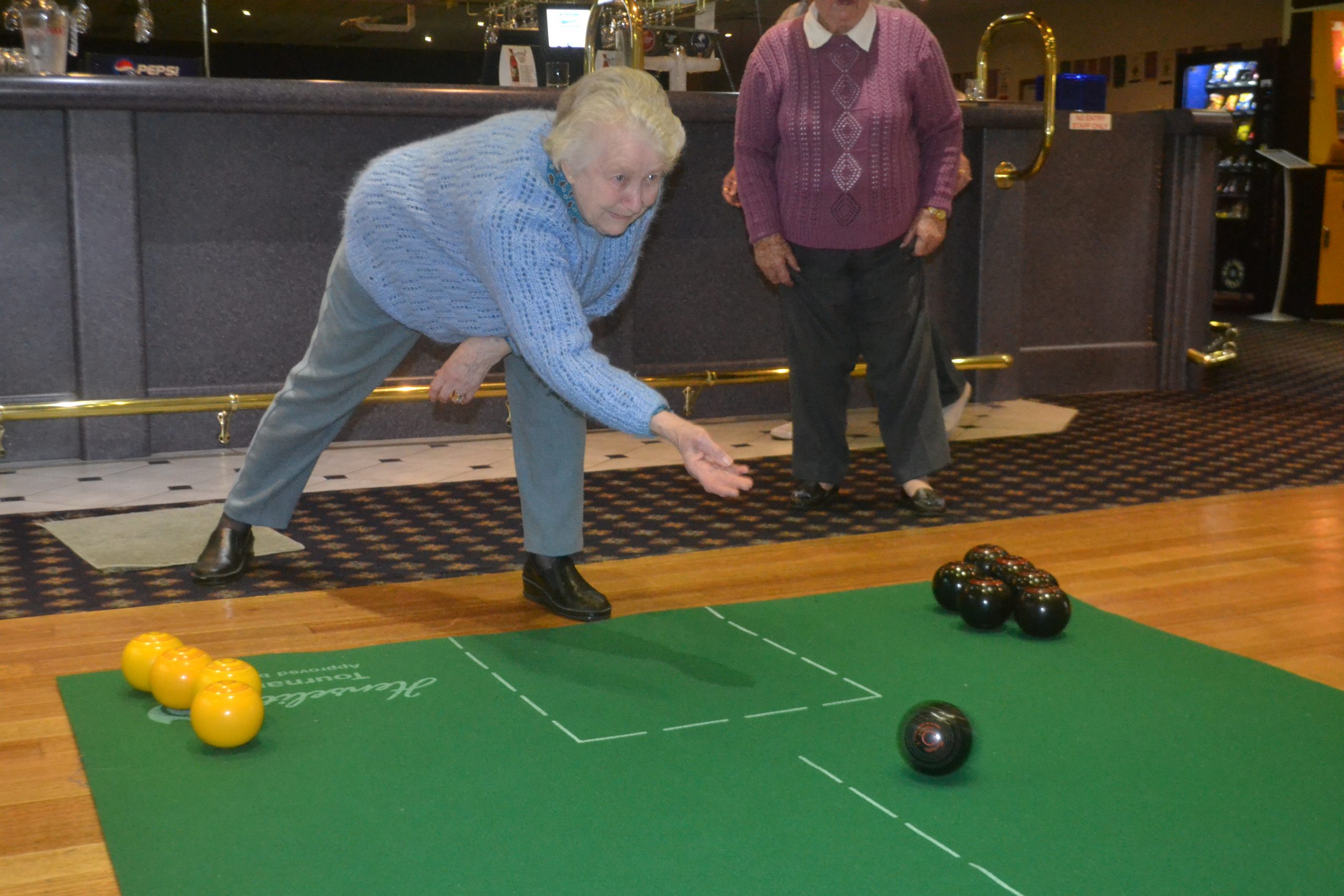 For seniors, bowls is a popular choice of physical activity because of its relaxed pace and comparatively light physical demands.
It also offers participants improved fitness, coordination, confidence and community connectedness.
But in the midst of a cold winter the outdoor elements can be a deterrent.
For carpet bowlers the lure of the sport is more than just the comfort of indoor play.
Moe Carpet Bowls president Pamela Jones said the elderly were reaping the benefits of play.
"We have a lot of people from retirement villages come out and play here at the Moe RSL of a night time," Jones said.
"It's great because it's not weather dependent and they've got heaters and air conditioning here for us so it's fantastic and I don't know of any other place that offers these sorts of amenities.
"It's not strenuous or taxing on the body and it keeps (seniors) social and moving."
Carpet bowls is played at the Moe RSL three times a week on Wednesday, Thursday and Saturday and members pay just a couple of dollars to play.
"It's fantastic," Jones said.
"They have bar service here for us and they set everything up for us.
"All the money paid to play goes into a kitty that we use for functions like Christmas and Christmas in July."
A lot of participants have some form of physical disability but the accessibility of carpet bowls allows almost everyone to play.
"I had an accident and I can't ride a bike, ride a horse, or ski, but I can bowl," Pamela said.
"We have a lot of players that use an arm, which is a device that helps them bowl if they can't bend down.
"If they've got arthritis they can still handle these bowls, which are smaller than outdoor bowls."
The Latrobe Valley Ladies Bias Bowls Association also runs a pennant competition throughout the year for those who are more competitively inclined.
Moe RSL claimed the title again this year, with Margaret O'Brien, Lorna Doran, Bonnie Fox and Sue Peet making up the winning quartet.
According to Jones, the competition side of carpet bowls is a fantastic method of keeping players stimulated.
"It keeps their minds active and the strategy side of it keeps them thinking," she said.
She cited the social benefits of carpet bowls for people who might otherwise engage with the community.
"I've been here three years and joined because my friend wanted me to join," Jones said.
"I love these ladies and I love this sport, it keeps us going."