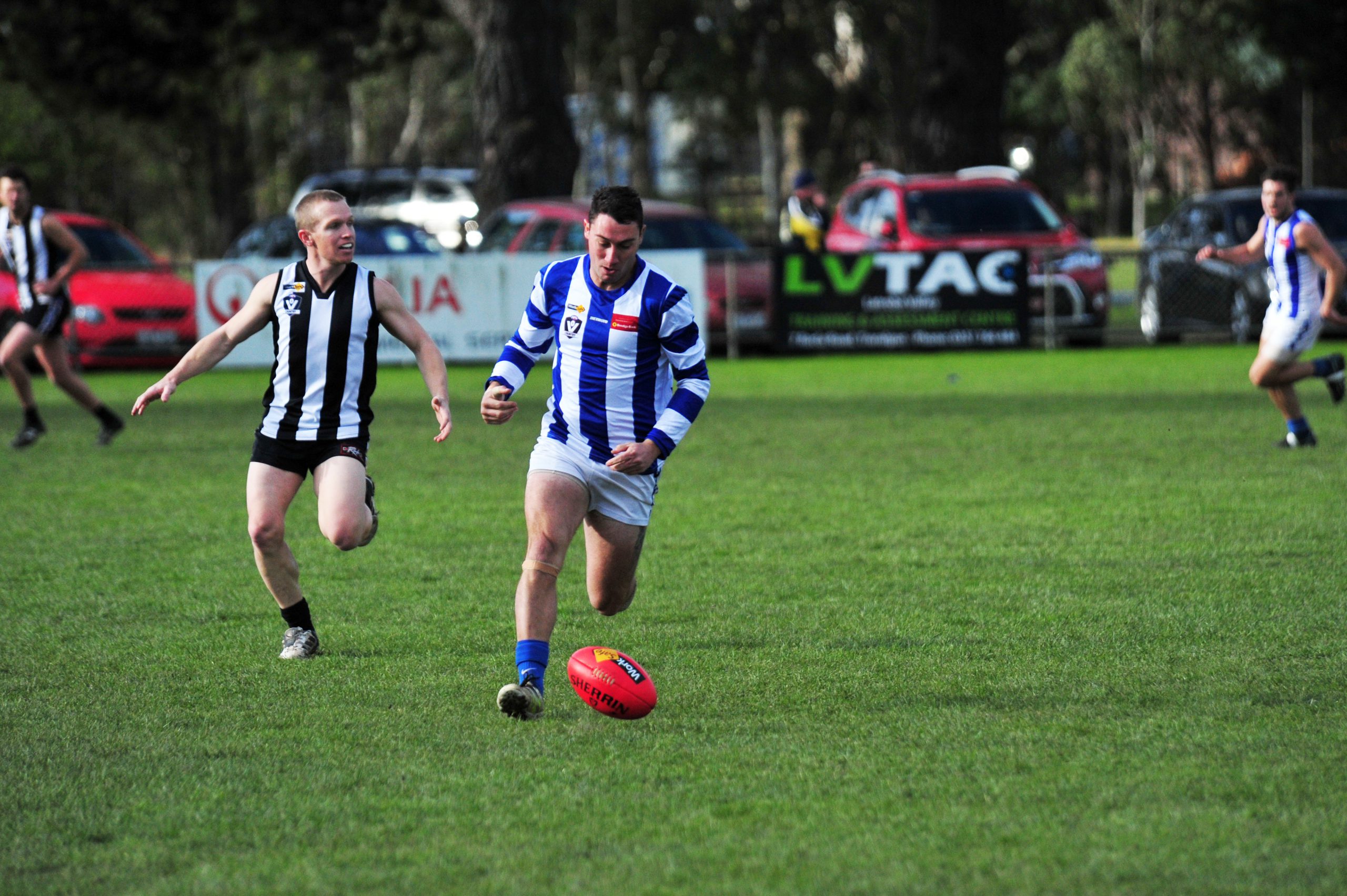 FOOTBALL
NORTH GIPPSLAND
Sale City and Heyfield will kick off the North Gippsland football finals series this weekend in the qualifying final at Rosedale.
It will follow the elimination final between Churchill and Woodside at Glengarry on Sunday.
The Roos finished the home and away season in third place while the Bulldogs finished second.
Heyfield coach Josh Stubbe said a number of key players would return to the line-up this weekend including Nick Campbell, Shaun Humphreys, Will Kelly and Daniel Missen following last round's 70-point win over Traralgon Tyers United.
"They had the week off for a bit of a rest, except Will who's returning from a leg strain," Stubbe said.
"Sale City are a great side, we haven't had a chance to play them at full strength so we'll head into the game with our plans and structures and see how it unfolds.
"I rate their forward line, if they get first use of the footy, that will be detrimental to the final score. But if we can hold the midfield that will win us the game."
Stubbe said he was pleased with a finals spot following a long recruitment period during the off-season.
"At the start of the year we thought we recruited well and had a good pre-season to set us up for a top three finish," Stubbe said.
"That was our goal and now we've achieved that and we now look forward to the challenges ahead of Saturday's game."
Churchill v Woodside
It will be the end of the line for one of these teams come Sunday night in the first knock-out final for North Gippsland football at Glengarry.
Churchill finished the season fourth with 12 wins and six losses, one place above Woodside with 11 and seven.
Wildcats coach Gary Jones said he was surprised his team made finals following a "huge" turnover of players during the 2016/17 pre-season.
"We lost about 12 senior players so we knew our top-end talent was going to be okay but our bottom-end were going to be a bit tricky," Jones said.
"We have an eight-day break from last weekend so we'll see how we go in regards to putting players on who were off and rested on Saturday.
"We rested a couple who were a bit sore including Ben Johnson and Brad Smith so they'll be definitely right to return this weekend."
Cougars' coach Brendan Holt said he would be relying on a full-team and four-quarter performance in order to win Sunday's game.
"They're a tough, contested side and there's no easy footy against them so we're really going to have to be on top of our game because they're a quality side," Holt said.
"We won't be looking out for any one player, we'll be focusing on our game and we're certainly expecting a tougher side this week."