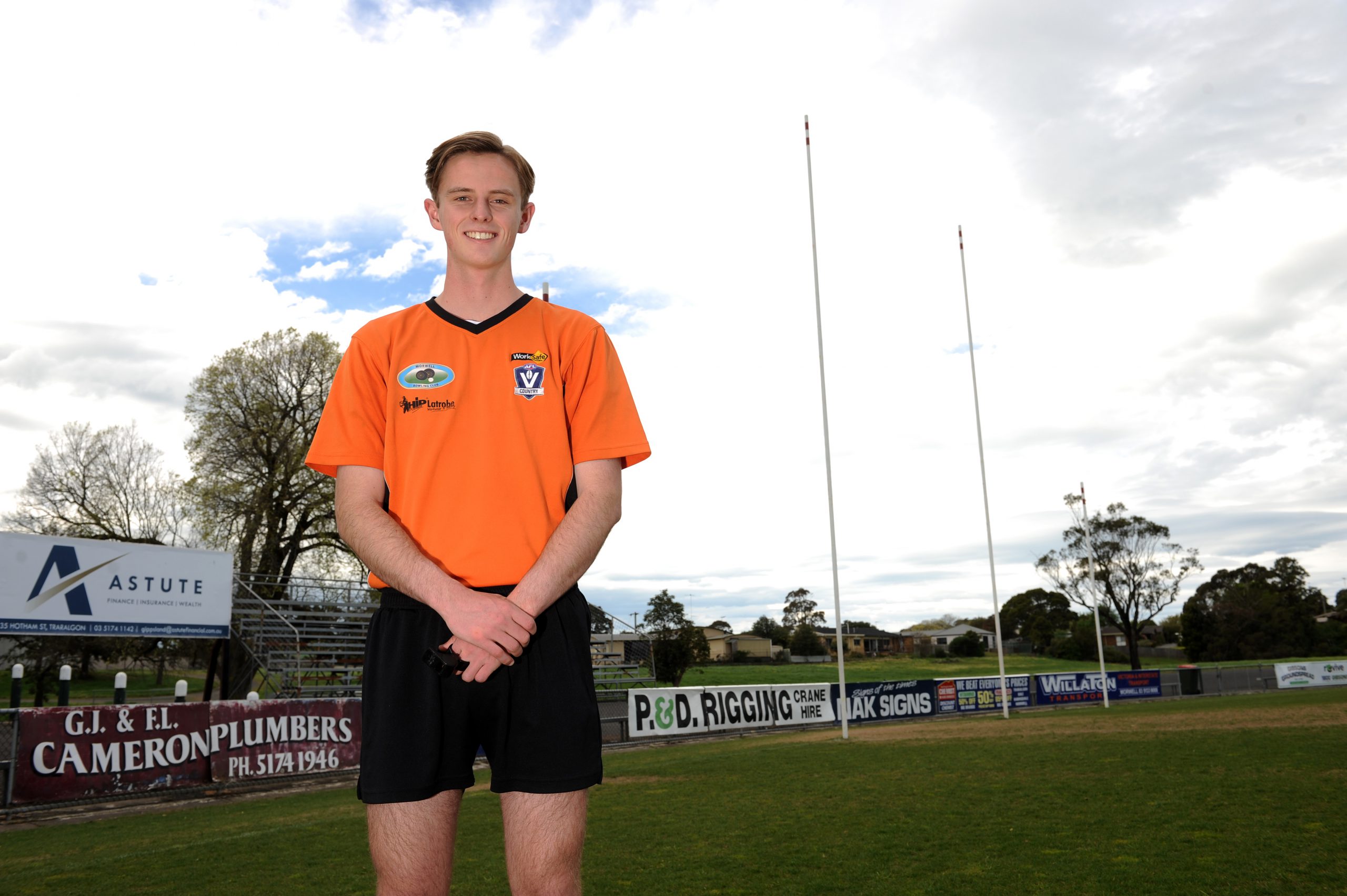 While most young people his age are actively playing sports Jarred Burns has chosen a different path.
At 17 this year 11 student from Lavalla Catholic College officiated four international games as field umpire.
Just two months ago Jarred was one of three umpires who officiated the AFL International Cup Grand Final women's game between Ireland and Canada at the Etihad Stadium.
It was also his fourth year to umpire after joining the Latrobe Valley Umpires Association.
Speaking to The Express, the 1.82-metre-tall student said he felt nervous the first time he umpired at a Traralgon District Junior Football League game four years ago.
"I was pretty nervous but once you get out there [it becomes easier]," the Traralgon resident said.
Jarred used to play football but decided to train with the LVUA where he received personal mentoring from mature and experienced umpires.
Two years ago he and older brother Liam took part in the School Sport Australia Football Championships in Geelong as umpires.
Jarred said officiating a football game can be challenging as some senior players can be aggressive towards his decision making because of his age.
He said senior players questioned his decisions "all the time" in every game.
"There wouldn't be a game that would go by that that wouldn't happen," Jarred admitted.
Jarred said he maintained his composure when players tried to test him, and he appreciated the support from older umpires.
He said umpiring could be challenging work, however he encourages young people to consider it as it can be helpful in building confidence and also a "fitness boost".
"It gives you a little bit of pocket money, it's a good first job," he said.
Jarred was nominated twice as finalist for Umpire of the Year at LVUA in 2016 and this year.