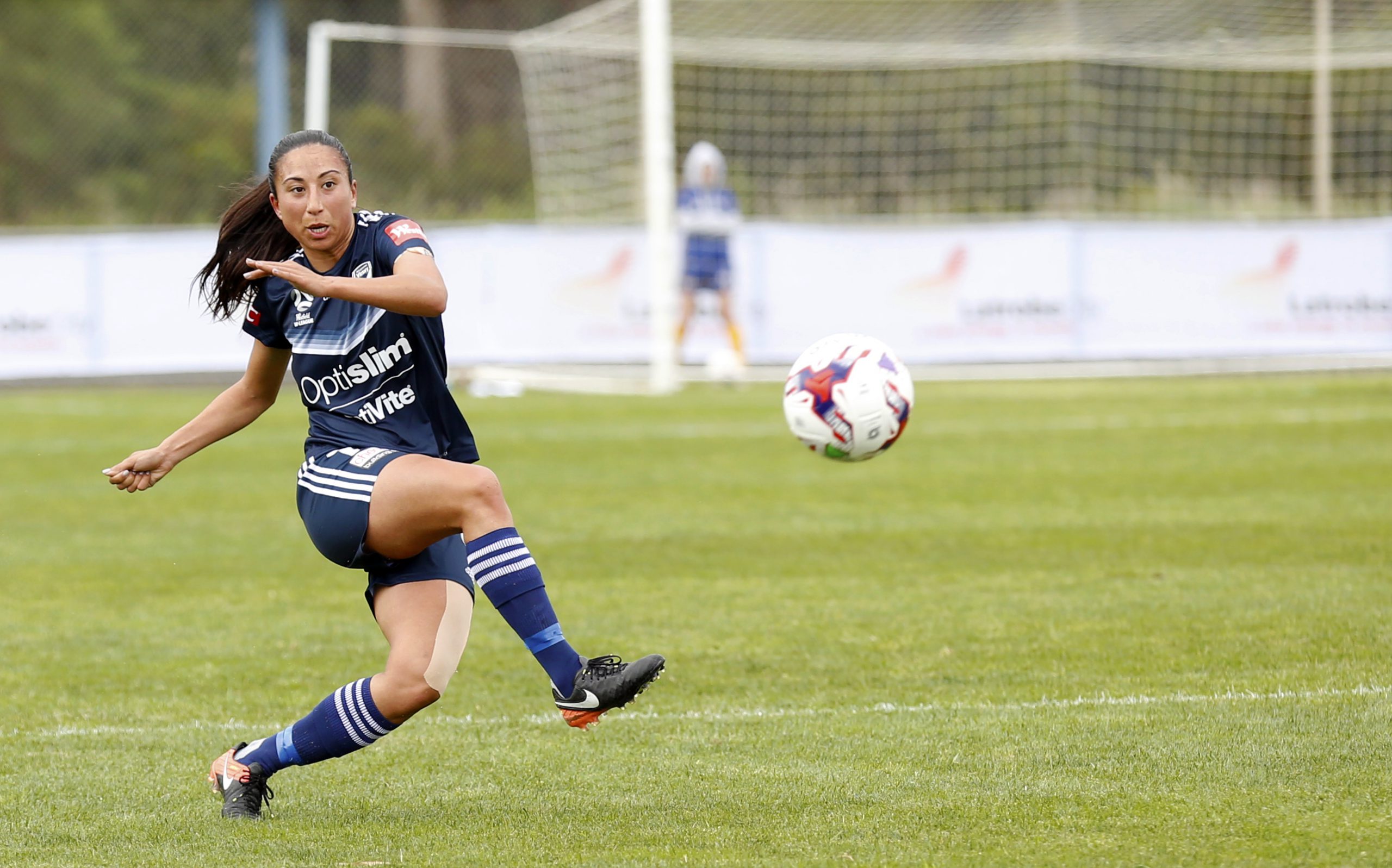 SOCCER

W-LEAGUE
Melbourne Victory and Adelaide United lit up the pitch at Latrobe Sports and Entertainment Stadium in Morwell on Saturday in a W-League preseason clash.
Victory will head into the W-League season proper brimming with confidence after a big win over the Reds, 3-0.
Jeff Hopkins' charges put on a dominant display with new-signing Whitney Knight opening scoring in the first half before teammate Natasha Dowie grabbed a brace in the second.
In a coup for the Latrobe Valley, the game between Melbourne Victory and Adelaide United proved to be a shot in the arm for local soccer.
Gippsland Football Club manager Peter Boyes said the W-League fixture was a win for all.
"The W-League playing in Morwell was the big news with the girls I've spoken to … they were bubbling with enthusiasm," Boyes said.
In addition to the preseason friendly both clubs held participation clinics and engagement activities for children while in the region.
"They can actually see that they're real people and that they, too, can achieve that level if they've got the talent, they put in the effort and work hard. It certainly inspires them to do that," Boyes said.
"They see these players and think 'if he can make it or she can make it well maybe I can too'."
Local players were also gifted the opportunity to shine on Saturday with Falcons 2000 under 14 team lining up against East Gippsland United, followed by a curtain-raiser game between Gippsland Football Club's under 15 girls and the Latrobe Valley Soccer League girls' representative squad.
Boyes said the opportunity for up and coming young players to perform on a stage alongside elite-level athletes was huge.