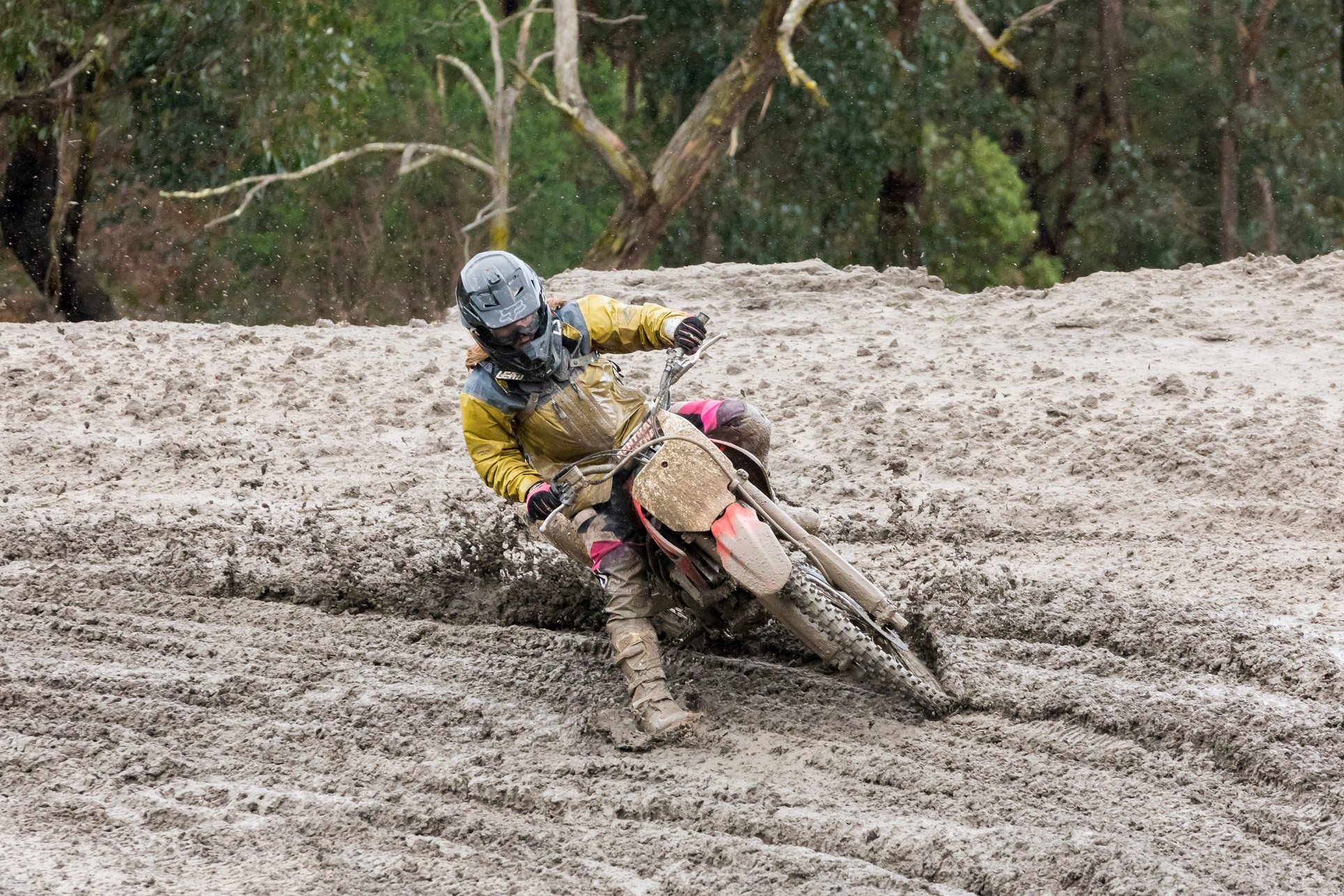 Kate Withers
MOTORSPORT

On the back of a successful event last month, the Bluerock Motorcycle Club will hold another women's come and try day on Saturday, October 27.
Sixteen riders braved torrid weather at the inaugural come and try day, and Bluerock Motorcycle Club committee member and coach Mark Ludlow hoped the second instalment would attract even more.
"We learn about basic skills of riding the motorbike, so that's balancing, vision, what the motorbike is capable of doing, braking, accelerating and body position, which is a key factor," Ludlow said.
"We touch a bit on setting up the motorbike, because often people buy a motorbike and take it to the bush, but we're trying to give them the right way of doing it."
Bluerock coaches and volunteers will be on hand to take participants through their paces at the track in Newborough.
"It's for women who maybe go camping and for them to feel safer in the bush. We try and give them some more confidence," Ludlow said.
Participants must have their own bike and are required to bring a helmet, sturdy boots, gloves and goggles.
"Come and have a look and see how you like it. It's just a very relaxed and laid back day and atmosphere," he said.
"If you're interested in motorbikes you can learn a few more skills to take into the bush."
Participants aged 13 years and over can get involved with the women's come and try day at the Bluerock Motorcycle Club on Saturday, October 27.
Cost is $60 per person and the canteen will be open.
For more information or to book, phone Bluerock Motorcycle Club on 0438 920 821.