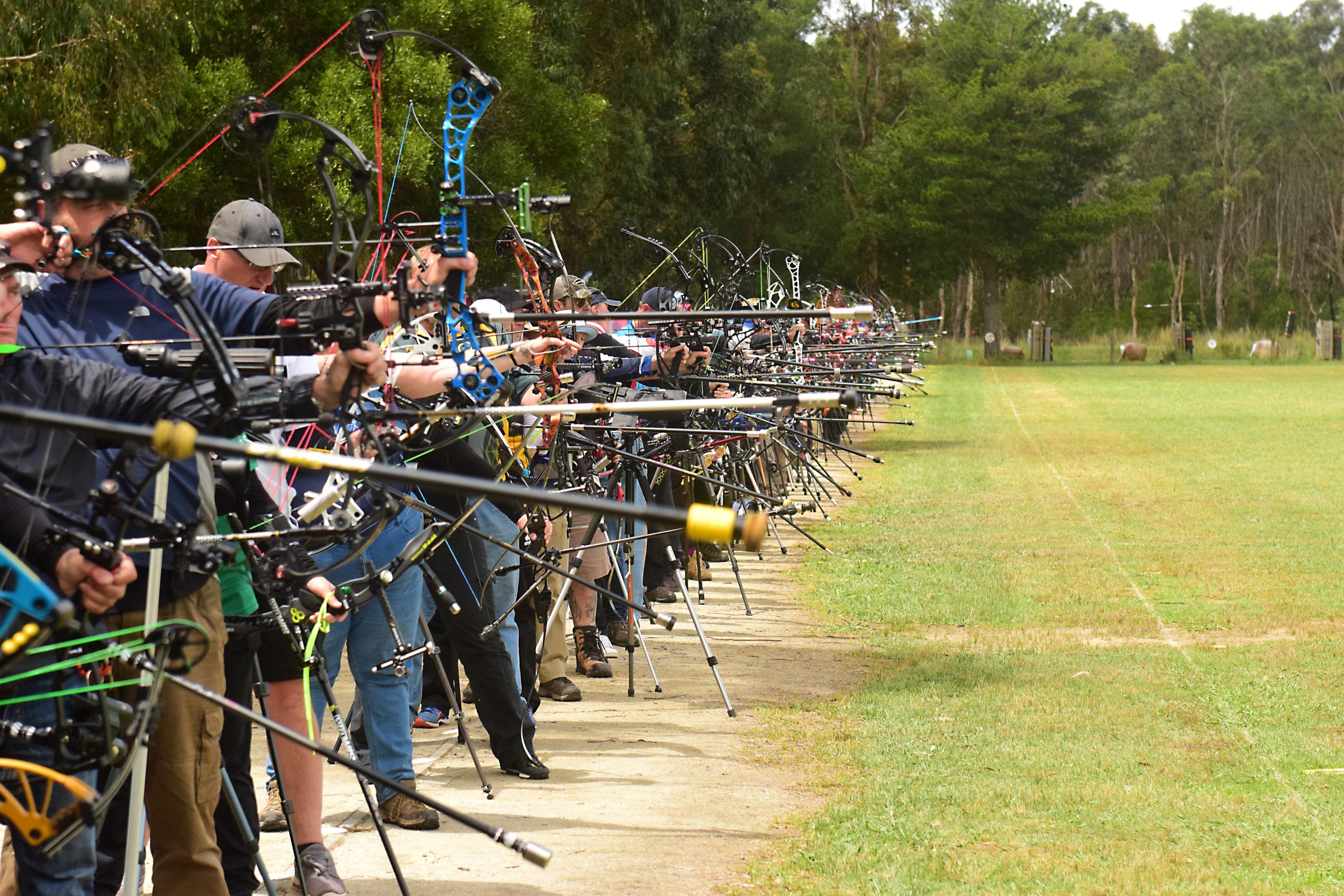 Dylan Arvela
Morwell has hosted some of the best archers from across the nation and around the globe with the six-day National Championships wrapping up yesterday.

The Twin City Archers welcomed 170 competitors from Australia, as well as New Zealand and the United States to the Toners Lane venue.
The event saw entrants put through their paces on the diverse course, competing in various categories including longbow, recurve and compound archer.
The nationals provided an opportunity for archers to accrue points which go towards their national rankings with Olympic qualification the target for a number of competitors including 2016 Rio Olympic Alec Potts and Paralympian Jonathon Milne.
Twin City Archers president Brian Cunliffe said the Championships had been an overwhelming success, further enhancing the club's standing in the Australian archery landscape after also hosting the event in 2018.
"We hosted the National Championships last year and normally you have to apply for the National Championships, but last year they asked if we would re-host it," he explained.
"We have received some really positive comments from the archers. They have commented on how this is an easygoing club and there is a bit of humour involved.
"It is not treated as we are shooting for sheep stations, but they are shooting for positions and top scores to help, for example, earn Olympic selections."
Cunliffe said plenty of preparation was required to get the facility, which spans more than 10 acres, up to scratch.
Preparations weren't helped by a break and enter a fortnight before the tournament where more than $4000 worth of equipment was stolen.
"It took us about three months to set up for the Championships," Cunliffe said.
"The primary thing [to prepare are] the targets, the targets butts and the preparation of the field course.
"We tried to change out field course to make it a little bit of a challenge, making it more of a mental game as well as a practical game."
The competition was also live-streamed on the Australian Archery YouTube channel.
Links to replays of the action can be located on the Twin City Archers Gippsland Facebook page.
Cunliffe said the event was a good chance to get the public's attention and he hopes anyone interested in picking up a bow will make a visit to the club.
"The club is one of the best-kept public secrets in the Latrobe Valley," he said.
"We run beginners courses on Mondays and Wednesdays from 5pm to 8pm and we provide the equipment and the instructions that go along with it.
"We take on any age, as long as they can follow instructions because instructions are paramount.
"I think it is the second safest sport in the world, chess is the safest, and that is because there are so many rules and regulations involved in archery."