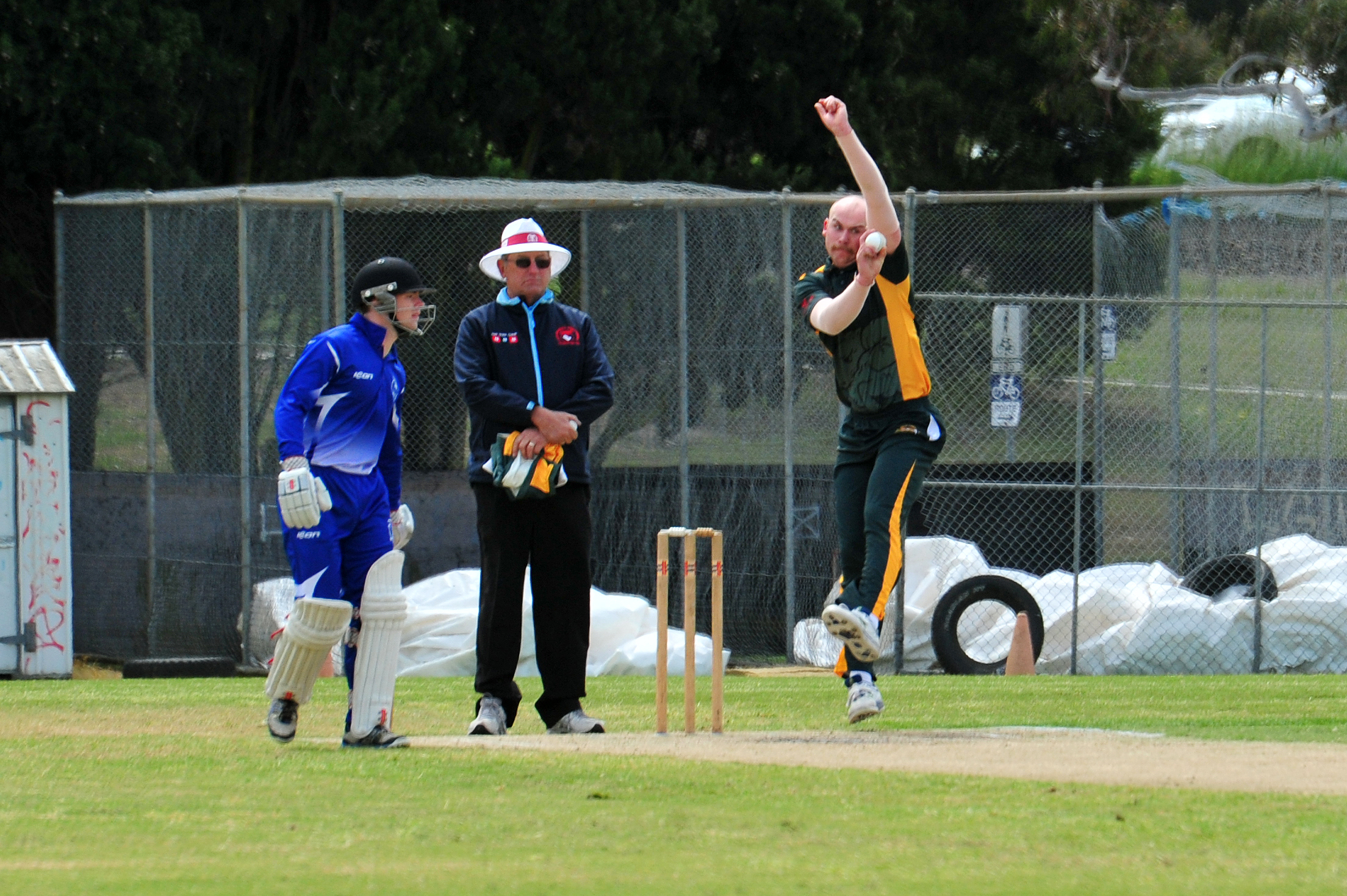 The TDCA got a taste of two-day cricket last round but clubs will pull on their coloured pyjamas for the round before Christmas with four premiership on the line heading into the break.

Gormandale v Toongabbie

The match of the round is between the two big winners of last week with Gormandale and Toongabbie facing off in what should be a great encounter.
Gormandale got back on the winners list last week by wearing down a young Rovers outfit, who just couldn't match the pressure being applied.
The return of Travis Switzer has the Tigers abuzz and his leadership, as well as genuine class will be rubbing off on the Gormandale boys as they all walk taller when he is on the park.
Toongabbie showed why they will be featuring in the finals again this season after dismantling an Imperials team who were completely out of their depth.
Spin sensation Sam Moran has returned to A Grade cricket magnificently as he now has 11 wickets to his name this season with the impressive economy rate of under three which is currently the best of any leg-spinner in the TDCA. Toongabbie's one-day form is a worry though and it's something Gormandale will be fully aware of.
Toongabbie prefer to play a patient game when it comes to batting which just doesn't suit the 50-over format so if Gormandale can match the pressure they applied to Rovers last week then it will be game on at Stoddart Oval this Saturday.
Prediction: A rumour has been doing the rounds that Toongabbie champion Steve Nichols will be playing a one-off game this week, if that's the case then Toongabbie will have all the fire power they need to notch up a good score and knock off the Tigers at home.

Ex Students v Rovers

Ex Students host Rovers in a tough challenge for the young side going into the break.
Ex Students are 11 points clear of second on top of the ladder while Rovers are sitting bottom after an up and down season.
The Sharks didn't push for an outright last week, instead deciding to get in some batting practice which will mean their entire list will be primed for a late December flurry.
Rovers bowling attack will need to be on song with Jordan Gilmore, Mick and Lee Stockdale, and Jackson McMahon all getting good runs last weekend so Rovers must have their plans set for this potent Ex Students list.
For Rovers, it's a chance to take it up to the dominant team of the competition and plan for all 12 of their players to make an impact before the break.
Connor Little was stoic in their narrow loss last week making a good 42 while batting at five so hopefully he can continue his form and get a good score against quality opposition.
Prediction: The Sharks to secure an easy win.

Glengarry v Imperials

Glengarry welcome Imperials to Fred King Oval after both clubs got beaten up badly against good opposition last week.
As both teams had crushing losses it shouldn't have too much impact on the match as both teams get a chance to reset.
Glengarry have been missing a few and with Sam Marks going under the knife this week after copping a broken finger from Andy Matthews last week things don't get any easier for the Magpies.
The good news is that Paul Henry is back and raring to go while Frank Marks will be licking his lips at the prospect of playing Imperials as his recent record against them is very good.
Imperials copped a wake-up call last Saturday and need to learn from what went wrong.
The good news is that their one day form has been fantastic and sitting second on the one-day ladder should give them the confidence to overcome any challenge Glengarry throw at them.
In the most recent match that was eventually washed out Glengarry got off to an absolute flyer with the bat so Imperials must make sure they are ready for the potential onslaught that the Marks and Henry boys can throw at them early.
Prediction: Imperials have not won at Fred King Oval since the 2007/08 season so its their chance to get a few monkeys off their backs this week and show they are contenders for the flag in season 2019/20.