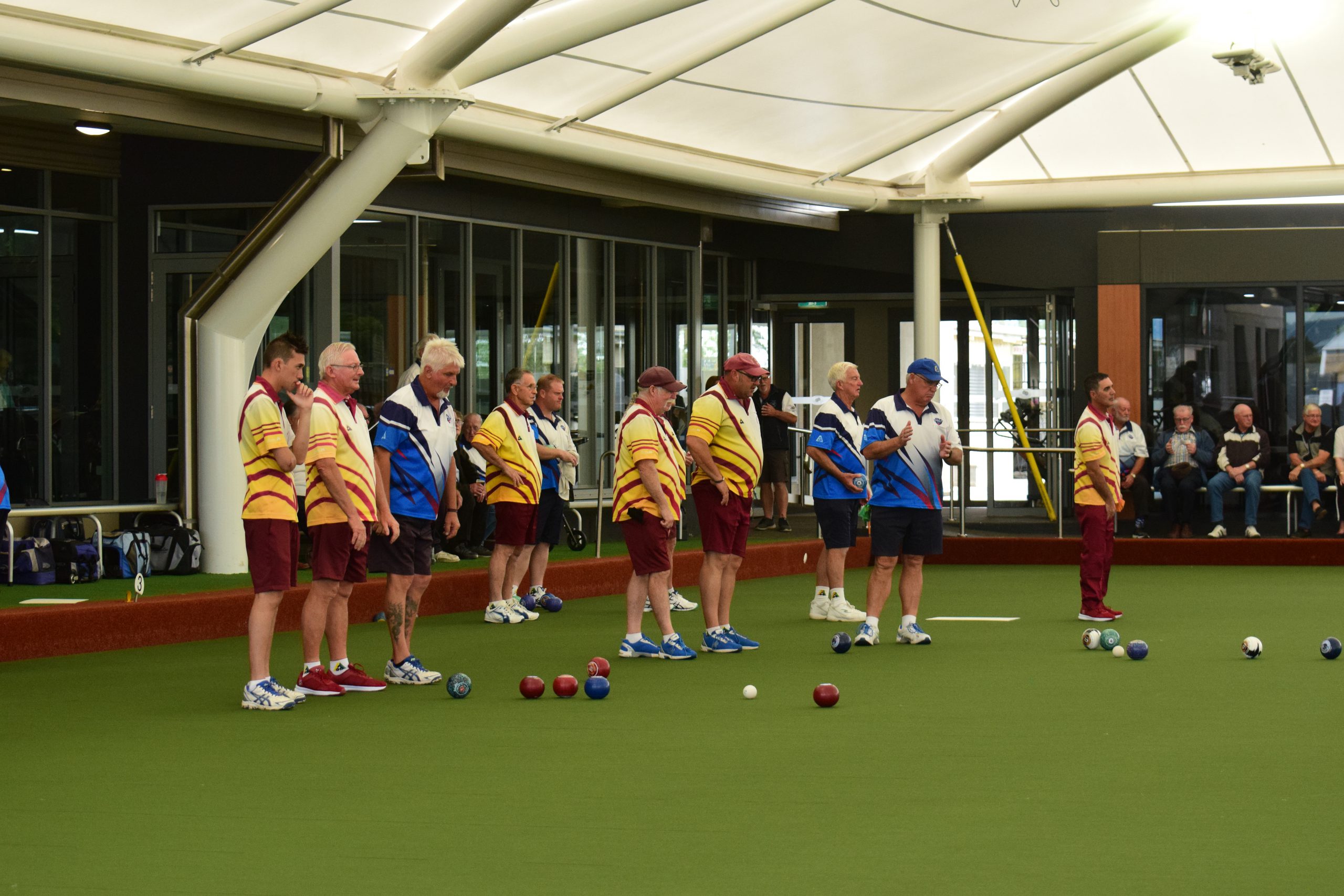 Michael Holroyd
Newborough sealed a thrilling 100-95 victory against Traralgon in the Division 1 grand final.

The top-flight decider at Morwell Bowling Club delivered a grandstand finish.
Club manager Alan Grubb was the hero for Newborough.
He trailed the jack with opponent Matt Ferrari holding four shots to give his team an eight-shot turnaround.
Grubb now held four shots and the game, unless Ferrari could gain shot with his last bowl.
Ferrari drove and was unable to change the situation, leaving Newborough to claim the premiership.
Grubb and his team of Alan Ryan, Jo-Anne Michaels and George Lambos played catch up bowls all day against Ferrari's rink of Kevin Enguell, Abe Roeder and Vin McIlwain. Early in the day, Ferrari led 7-1, Grubb pegged him back to 7-6, Ferrari won four ends to lead 15-6 and built his advantage to 24-12 with five ends to go before Grubb reduced the gap to six shots with his heroics on the last end.
Nosha Michaels and his Newborough rink of Charlie Ward, Michael Weatherall and John Backman lost five shots on the first end against Ian Kirkup and his rink of Ron Sherlock, Ian Hilsley and Will McIlwain before fighting back and trailing 15-17 after fifteen ends.
Michaels won nine of the next ten ends to score a resounding 32-18 victory which helped get Newborough back into the game when they were fourteen shots behind at afternoon tea.
Kevin Lovett and his Newborough rink of Tony Knipping, Craig Thornton and Neale Houston went shot for shot early against James Scullin and his rink of Derek Hewling, Sean Chapman and Chris Ward trailing 8-9 after nine ends and falling behind 9-15 before gaining a five and a two to lead 16-15 and were never headed going away to a 29-23 win to help put Newborough in a winning position.
The remaining Newborough rink of Paul Sherman lead 12-5 after nine ends, however after losing nine shots including a five, fell behind 12-14 and were struggling at 13-20 after 17 ends.
But they fought back over the remaining ends, winning five which stopped Traralgon from building a big lead.
Newborough will now go on to play Phillip Island at Traralgon on Saturday, March 14 to see who represents the Strzelecki Region at the State Pennant Playoffs.
Division 2

Warragul 100 defeated Moe 80 at Traralgon.

After being the dominant side for much of the year Moe started well with Sandy Caines and his rink of Leigh Dodd, Frank Farrugia and Banger Harvey gaining six on the first end over Clive Padgham and his rink of David Alderman, Jim Moyle and Peter Gallasch.
But it was Padgham who went on to win the rink 27-23.
Bill Clappers and his rink of Ian Belling, Graeme Davis and Pat Hammond gained an early lead over the Moe team of Ted Kuklinsky and his rink of Michael Rudy, Les Stolarik and Jan Rudy and held sway for most of the day, however, Kuklinsky fought back late in the day with Clappers winning 19-17 in a close contest.
Ken Scammell and his Warragul rink of Des Stephens, Paul Simmons and Jim Power built their lead consistently throughout the day, winning 33-13 over Jayde Leech and his rink of Michael Smogavec, Bob Rennie and Ian Caines to help put Warragul in a winning position.
Stuart Caines and his rink of Col Carmichael, Barry Hawkett and Alex Muirhead were the only Moe winners with a 27-20 victory against Andrew Glover and his rink of John Vickerman, Dave Smith and Janette Gallasch.
Division 3

Traralgon RSL (2) 97 defeated Thorpdale 95 at Traralgon.
Brendon Smiles was the hero for Traralgon RSL (2) after they were tied with Thorpdale through 100 ends, requiring all teams to play an extra end.
When he went to play his last bowl Thorpdale held a narrow lead from the other three rinks.
Danny Van Zuylen was holding five shots at the head after RSL lead Titch Hore started with two bowls close to the jack.
But then Thorpdale moved the jack and built a wall of three bowls in front of the jack.

It is an old saying that you must be up when you are down and not too wide as contact is essential in order to change the head.
Smiles played an aggressive bowl which somehow found the gap and rolled on to the jack, giving Traralgon RSL an upset win over a Thorpdale side who had been top of the ladder most of the year.
In other rinks Gordon Astbury from RSL lost narrowly 26-28 against Ben Powell, Max Gibbins had a solid 27-21 win over Ross Kennedy and John Farquhar lost 25-27 to Brendan Jennings.
Traralgon RSL now go into Division 2 with teams in Division 1 and 2 for the first time.
It is a great effort considering that for many years their top team was in Division 2.
Division 4

Traralgon (4) 88 defeated Garfield (2) 63 at Trafalgar.
Traralgon were lead by Pat Trewin and her rink of Alan Keam, Richard Johnson and Stan Rycak with a great 37-6 win over a luckless Bob Lamport.
That result gave Traralgon a dominant 31-shot buffer which the other Garfield teams could not bridge.
Tony Colwell (Traralgon) lost to Judy Pocklington 18-21, Jim Barling (Traralgon) defeated Don Knight 20-18 and May Cross (Traralgon) lost 13-18 to Rod James.
Division 5

Morwell (3) 78 defeated Morwell Club (2) 71 at Traralgon.
Morwell Club lead early, however, after afternoon tea Morwell got on top and went away to a 78-71 victory.
Linda Gurney scored a 25-22 victory against Beryl Noblett and Trevor Curtis defeated Brian Smith 28-23, with the lone Morwell Club winner Tess Borg edging out Jack Prendergast 26-25.
The result gives Morwell teams in Divisions 2, 3, 4 and 5 next season.
Division 6

Churchill 44 defeated Longwarry (2) 37 at Traralgon.
Churchill finally escaped Division 6 with their narrow win over Longwarry after losing players through injury during the week.
Shirley Turner won 21-19 over Lloyd Maisey and Sean Peter defeated Gerard Mitchell 23-18 to provide Churchill with the opportunity to go into Division 5.
Perhaps the promotion will make it more attractive for the club to gain new members.