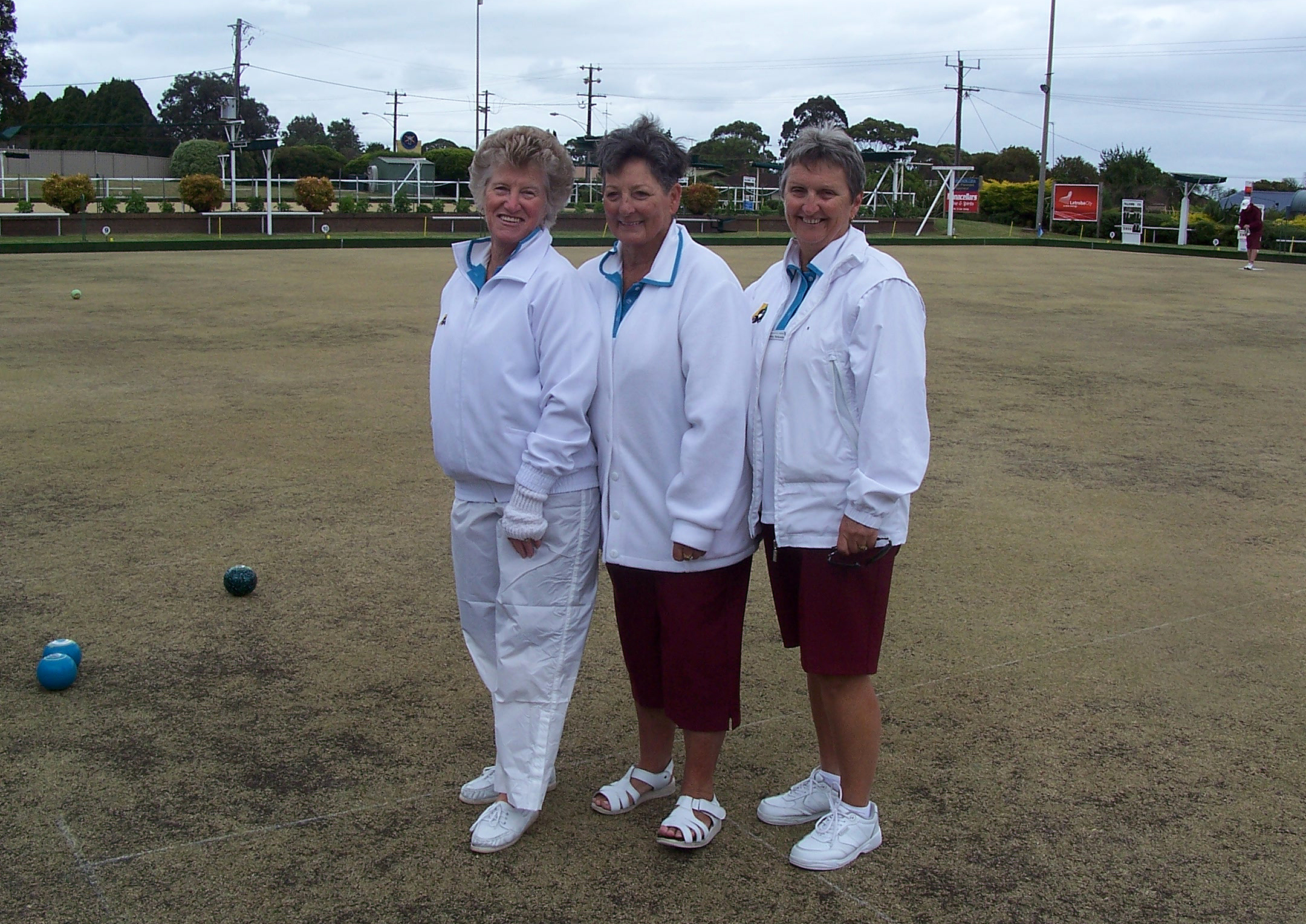 TRARALGON was the dominant West Gippsland Bowls Division town in the state triples finals at Yallourn on Friday.

Traralgon RSL advanced to the Strzelecki region finals in the women's draw while Traralgon achieved the equivalent on the men's side.
In strong wind which chilled to the bone, RSL trio Margaret Gibbins, Maureen Van Berkel and Shirley McKenzie managed to win the event for a second year running by defeating the Morwell team comprising Leticca Mizzi, Shirley Kohicze and Cheryl Gabbett by a single shot, 15-14.
The RSL girls led for most of the journey but Morwell put up a great fight over the latter stages to get within one after 18 ends.
RSL will now follow the same path as last year and play against their South Gippsland neighbours to decide the Strzelecki region champion.
They will be joined at the regional final by Traralgon's Ian Hilsley, Michael Yacoub and Ian Kirkup, who also repeated last season's performance at this stage by winning a close battle against Drouin's John Leighton, David Ashby and Traralgon teammate Matt Ferrari.
The winning score margin was again a single shot in favour of the team from the 3844 postcode, 16-15.
Traralgon was away to a good start and held a sizable lead but Ferrari and company pegged the margin back to trail by two on the final end.
Hilsley, who had been leading well, drew his two bowls close to the jack and Yacoub was not far away with one of his so the pressure was on their clubmate Ferrari.
With his last bowl Ferrari faced a head held by Traralgon with two shots and had to turn the situation around.
His upshot looked good out of the hand but only one opposition bowl was moved, leaving Traralgon the overall winner by a single bowl.
Kirkup's team was runner up in the state final held in Bendigo and will be out to go one better should they take the Strzelecki final against South Gippsland opposition.