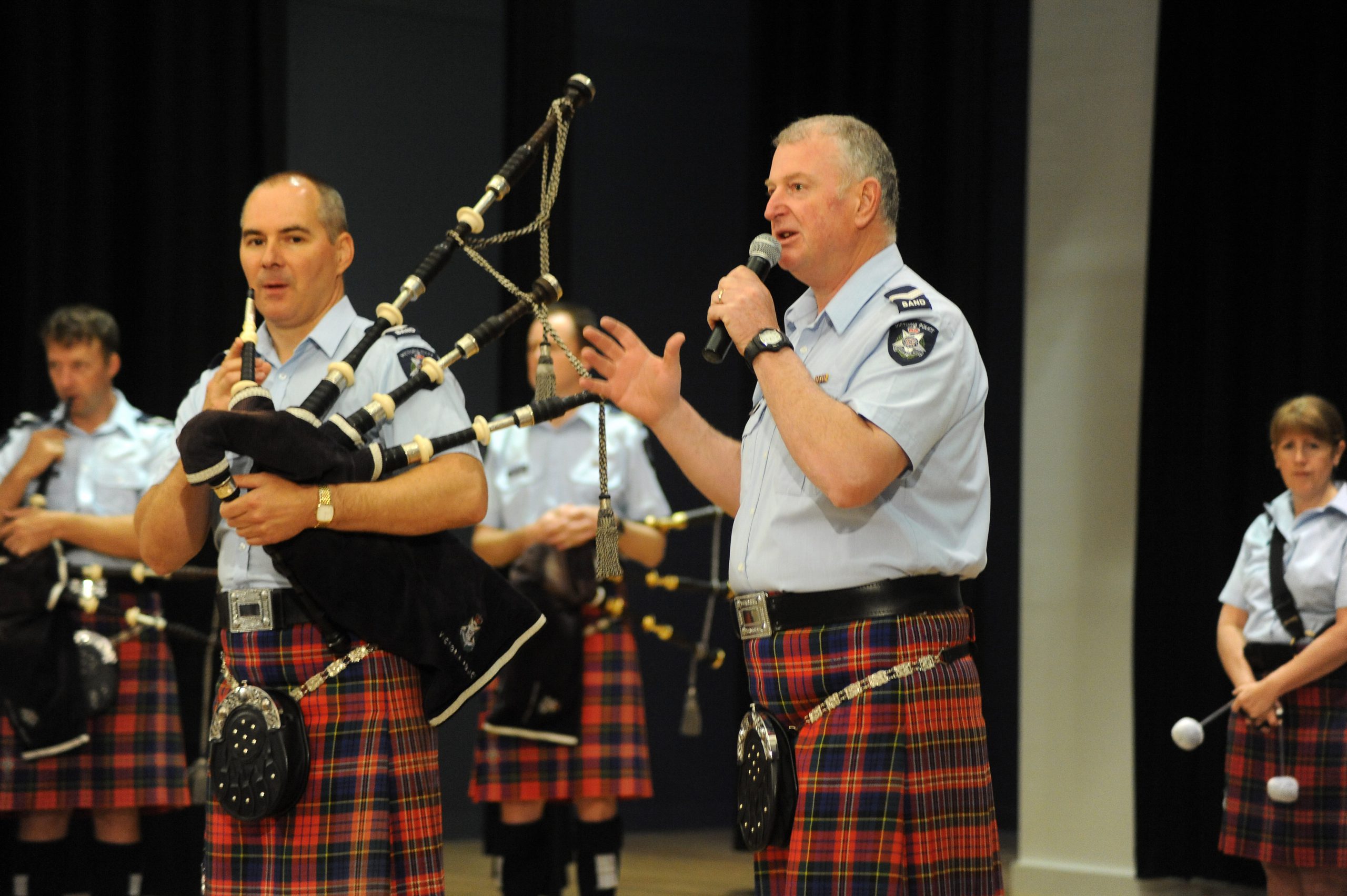 A Victoria Police decision to axe two of its three bands, could effectively strip the local Neighbourhood Watch contingent of $3000 a year.
Neighbourhood Watch volunteers in the Latrobe Valley, south and west Gippsland rely on an annual concert performed locally by the Victoria Police Show Band and Pipe Band as their major fundraiser.
The new structure would see the show band and rock band 'Code One' cut, with only the pipe band to remain, comprising 15 unsworn members and a sworn band leader.
But with the band expected to play only at "high-priority" and "large-scale" community events, Neighbourhood Watch will likely be forced to source its funds elsewhere.
According to Victoria Police, the new band would have a reduced capacity to play at smaller events and would consider them on a case-by-case basis.
"If we don't have the concerts, our funding will go backwards quite considerably," Neighbourhood Watch divisional area manager Lyn van Vondel said.
"We'll find that we become very restricted in what we produce."
The show and pipe bands have played to crowds of about 600 at Morwell's Kernot Hall for the past 13 years.
Funds from the concert help pay for Neighbourhood Watch signage, fliers and programs such as 'Operation Safe Plate' where one-way screws are fitted to vehicles to prevent theft.
Late last week, Victoria Police confirmed its plans to reduce and civilianise its bands in order to return 48 police to the front line and cut costs.
"Victoria Police's focus must be on policing and wherever possible returning sworn positions to the front line," a statement read.
"Since their inception the bands have engaged with the Victorian community through music in a positive way.
"However times have changed and Victoria Police must adapt to the changing needs of the Victorian community."
Ms van Vondel said the move would also be detrimental to Victoria Police's public image, particularly with the loss of Code One, which was widely considered the 'public relations' arm of the force.
"It was a great way to communicate with young people and if they want to break down those barriers, they need to keep it going," she said.
Moe RSL general manager Beth Ross said the change would be a "massive loss" to the community, as the Code One band had been entertaining the town's students for the past three years.
In conjunction with community group Make Moe Glow, the RSL organises a yearly concert which helps raise funds for the local primary schools that attend.
"They just love the concert," Ms Ross said.
"The kids who don't typically interact or are withdrawn, they get up and have a dance."
Code One is due to visit Moe on 14 November.
According to Victoria Police, the bands will keep their commitments for this year, with the change due to be implemented in 2014.